The 5G network is the next generation of mobile that will open to loads of mobile business, marketing, and sales opportunities. According to PayPal, mobile phones are shaping Aussies' online shopping manners.
More individuals have switched from desktops to using mobile devices for making purchases online. If you're a business owner, having a 5G network can open to more sales, product development, and business insights.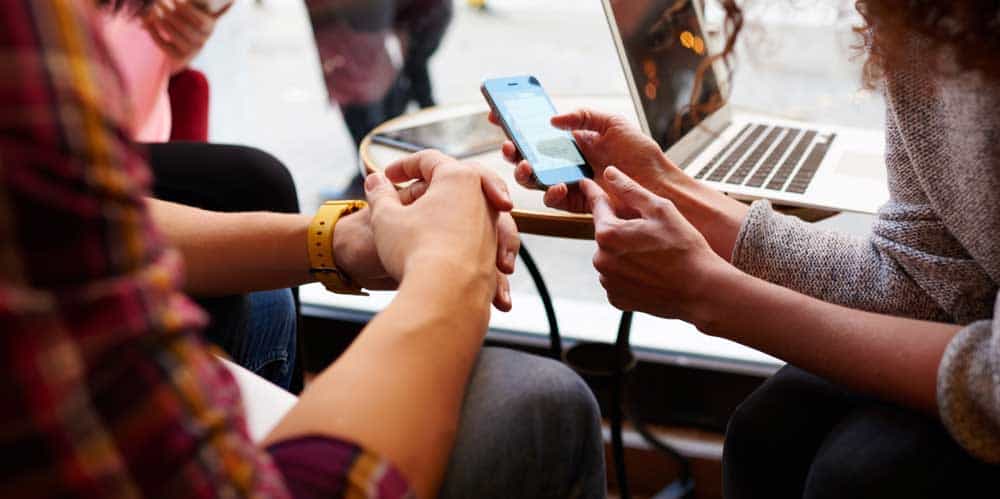 Australia's mobile shopping experience
According to a survey by PayPal, out of 1,018 respondents, there are 693 Aussies who are always on a watch for a sale. Generation Zs and Ys are the top shoppers, with 77 and 73 percent of them respectively become affluent shoppers during sales day.
The top popular sales period people are always on a lookout are:
Boxing day
End of the Financial Year Sales
Black Friday
Mid-Season
January Sales
Cyber Monday and Amazon Prime Day are well-known international dates Australians are also on a watch. However, it was also reported that there is less retail participation when it comes to these sale dates – consumers' sale participation surpasses retailers' sales offers instead.
While it's reasonable that not all businesses join the sales trend, it's a big loss for most companies to not take advantage of these dates. They could have leveraged the opportunity to attract new customers, introduce new products, or upscale their sales breaks.
Attitude towards sales
Sales always create an enticement that leads to action. Early 2019, about 58 percent of the respondents made a purchase online on impulse because the item was on sale. Gen Z and Y customers are the biggest impulse-driven buyers because they are addicted to shopping for discounts. Out of the 1,018 respondents, 18 percent say they purchase products due to fear of missing out (FOMO) a discounted item on the store.
How they shop for sales
Fifty-seven percent of Australians prefer to shop on the comforts of their mobile phones. Despite this emerging trend, another half of the respondents still prefer to visit in-stores to check the physical product themselves.
Other findings in the study show the interest of youngsters in switching online shopping from desktop to mobile phones because of convenience. It appears that most smartphone shopping behavior is driven by consumers with ages from 18 to 36 years old.
Also, 20 percent of the survey-takers used their mobiles for sales lookout and purchase after receiving SMS and email notifications of the discounted item. Furthermore, more than 500 Aussies mentioned they make a direct purchase when retailers use a personalized discount like a welcome or birthday coupon.
Emerging trends in Australian online retail
It looks like Aussies love to hunt online for products they want to buy. But, how do Australian's fare in customer participation for online retail? What will happen once the 5g network rolls out?
Visual Search
Lost for words? If you can't find the perfect name for the item you want to purchase, you can upload a photo of the product (dresses, shoes, bags, or pillows) to find similar goods for sale. This system is called Visual Search and is available in huge search engine algorithms like Google, Bing, Amazon, and Pinterest.
Visual Search is triggered by computer visuals and artificial intelligence to produce results similar to the initial search. For example, your pink chiffon dress can provide Tier 1 results such as various designs of chiffon dresses in pink. In Tier 2 searches, you'll find various pink dresses in different materials and styles. Tier 3 results will provide similar looking dresses whether that'd be in style, length, or material.
It's one emerging trend predicted to grow in the future especially if 5G networks roll out. The ability to search for items similar to the product makes it faster and more convenient for consumers.
About 20 percent of Australians consumers have used Visual Search, while the other 80 percent are yet to use the feature. However, there are only eight percent of retailers adopt Visual Search Engines on their website. Nine percent of businesses are still developing the engine, while 15 percent say they intend to develop one yet.
Unfortunately, a staggering 22 percent of retailers won't be adopting this trend. What's more, a hefty 46 percent of business owners are unaware that there's such a thing to use images for sale searches.
Positive outlook
While Visual Search has not been utilized by many, it has room for growth and the potential to drive sales. Forty percent of Aussies are positive to make more purchases online if there are Visual Search opportunities, while 82 percent of business owners recognized its importance in driving sales.
Videos
Videos can be lead generating assets by bringing customers to your website or product pages. YouTube, Facebook, and Pinterest videos make great clickable channels for business owners.
In PayPal's survey, 30 percent of Australians saw the items they want to purchase in a video. One great advantage of this channel is that marketers and business owners can showcase what the item can do or benefit customers. Only 16 percent regularly used shoppable videos to make a purchase online.
Despite more than half of retailers are unaware of this trend, shoppable videos seem promising as over 80 percent of retailers would want to divulge in its nature.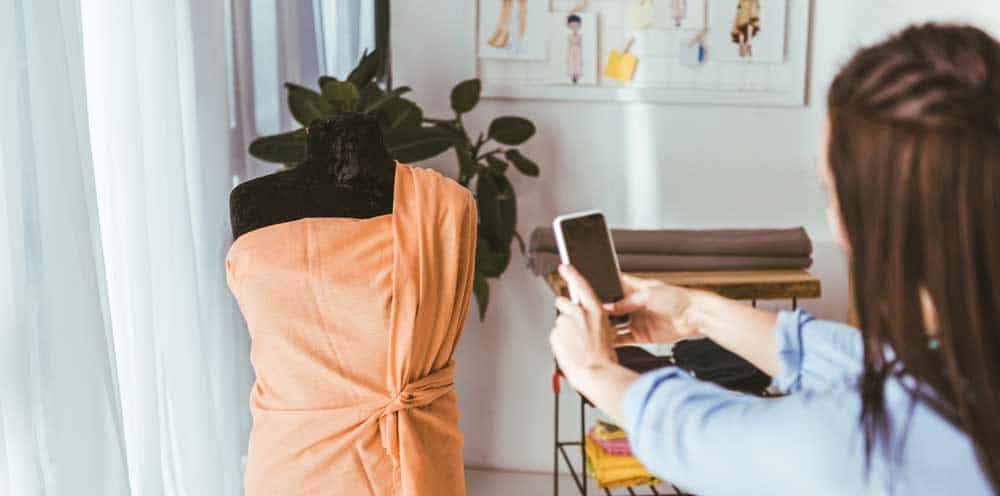 Future of 5G in Australia's shopping experience
Speed and mobile data are essential to online shopping. The 5g network technology will help curb the following issues brought by the current generation:
Slow website. When search results take too long to load, a lot of people abandon their web carts due to poor shopping experience.
Fast multimedia loading. Slow image and video loading hurt marketing performance, which in turn can affect sales. Fifty-two percent of online shoppers say slow loading of multimedia content creates an unsatisfactory experience.
Slow payment process. Slow payment process will have users abandon their carts and transact business elsewhere. Safety issue and double charging are also concerns when the payment channel moves too slowly.
When the 5G network rolls out in the country, business owners plan to take advantage of the speed to upscale sales opportunities. Eleven percent of retailers are making changes to their mobile channels once the network is available.
Features and benefits of 5G
The 5G network is more than just internet speed. It brings technological advances such as lower latency, flexibility, and mobile data saver for improved battery life. Here are features you'll see on this new generation and what it can mean for your business.
Faster internet speeds
When 5G enters the internet of things (IoT), it may offer speed around 10Gb per second. This allows faster load and download of images and videos which is crucial for your business operations.
Longer battery life
Multimedia content often drains your battery. However, the 5G network is equipped to extend battery life to meet the demands of new media offers – e.g. virtual reality, enhanced HD video streaming, or gaming.
Greater capacity
5G network can better cope with high-demanding applications usage. For instance, it can handle heavyweight applications and activities such as online rendering of 3D graphics, game development modeling, and other IoT matters.
Better network stability and slicing
With 5G network, there will fewer to no static and dropped calls and connectivity. What's more, it allows for better "slicing" of networks depending on the mobile data consumed by the user.
Fewer lags and delays
5g is reported to have one-millisecond lag which is undetectable by the user. Older generations tend to be around 50 milliseconds or longer. Its lower latency makes it more seamless and smoother to use.
Many predicted that these 5G features will bring exciting developments and enhancements in the world of augmented reality and virtual reality, network slicing, and rural innovations.