Make Huge Impacts, Experience Massive Results with SEO For Small Business
Don't let being a small-sized business hold you back in search engine success. With us and our service on SEO for small business, we're here to help you optimise your online presence and drive more organic traffic to your website.
Using only our tailored and proven strategies, you'll see your small business soar to new heights in no time. Let's start making a massive impact together today!
Boost Chances to Compete and Succeed in Search Engines
Search engine optimization (SEO) is an integral part of digital marketing that helps businesses of all sizes increase their visibility within search engines and small business SEO is the best way to help you compete in your industry.
SEO for small business can be a game-changer for competing and succeeding in today's digital landscape. With our cutting-edge SEO strategy, websites can have boosted chances to be seen, compete, and rank high against bigger competitors in the area.
Increase Opportunities For Sales and Conversion Rates
Small or start-up local businesses need to integrate search engine optimisation (SEO) practices for their business to get easily discovered online. It lets them rank higher in search engine results pages while broadening their global market and audience.
And an optimised online presence for local search terms means an increase in visibility, audience range, foot traffic, sales, and revenue for a small business. With higher search engine rankings, chances are leads and potential clients convert and generate sales for your business.
Target Visibility and Awareness Through Demographics
Typically, SEO brings in prospects, the right people, and demographics to your local business. Local SEO lets small business owners target Google Maps and if the target audience input the right keywords, a visit to your site is sure.
For a business website to appear in the local organic search results, one must target search engine visibility and brand awareness by a specific geographical area where you can't just attract local customers but also website traffic from other parts of the world.
Reach Wider Traffic and More Customers
For a small business owner that relies only online, on-page SEO and off-page SEO are both crucial. And companies with physical stores, however, will definitely still find SEO relevant to their case in order to grow their business.
If local businesses place great content in their web portal and implement white-hat SEO strategies, someone for sure will want to subscribe and this becomes leads. With enough convincing, these leads can turn into buying customers. All thanks to an increased reach of traffic from the local search results pages.
Build Credibility, Connections, and Relationships
SEO helps you build and connect with other small business owners that can help you boost your own. For example – suppliers, distributors, and middlemen who can improve your business standing and credibility in the Google search rankings.
Google prioritizes local search and if you place enough target keywords on your content, title tags, meta description, and even external and internal links on your web pages, search engines get the bigger picture and would rank you higher in the Google search results, which makes your business authoritative, valuable, and visible.
Gain Positive Online Reputation From Real Clients
One common myth is that SEO efforts is just about rankings. But, no. It's also about reviews. When you see a business with good reviews from real customers, people are more likely to trust that business. Google loves a business with high positive reviews and a ranking signal for search engines.
By focusing on your community and customer base, you can build a strong online reputation and establish yourself as a trusted and credible brand in your area which increases the opportunities for local partnerships and collaborations.
Small Business
SEO Services
We understand that running a small business requires a lot of effort so let us take care of the SEO part and make sure that your website is seen in the right places. With our SEO service for small business, you can have more chances.
If it happens that your small business has a website, we'll conduct a comprehensive website audit to analyse both on-page and off-page SEO problems & potential issues.
When we understand your competitors and see how they rank in the SERP, this is all because we did some deep analyses on their websites.
We will identify and filter out the most relevant and profitable local keywords for your local business, market, audience, intent, and industry.
To improve search engine rankings and user experience for local search terms, we will be optimizing the content, structure, and technical elements of your website.
Location-based Schema Markup
We can help search engine crawlers understand your site by implementing schema markups such as location and business hours is definitely a ranking signal.
Mobile devices are the new norm. However, they have different algorithms than a desktop. From responsive layouts to site speed, we can also help you with this.
Content is king and creating high-quality, relevant, and engaging content will, for sure, attract and retain local visitors and improve your search engine rankings.
Through content promotion and outreach efforts, we can help build high-quality links from relevant and authoritative sites.
Google Business Profile Optimisation
For you to appear in the top Google local pack, we'll create and optimise a Google Business Profile account for you which is essential to rank in the local search results.
Local Directory Listings and Citations
Your NAP details are sure to stay consistent with all the listings and citations we've made to local directories and citation platforms.
Acquiring links from local websites and directory listings is a great way to earn backlinks, which will ultimately boost your search engine rankings and credibility.
We'll diligently manage your online reputation and customer reviews to bolster trust and credibility among potential local customers and increase confidence in your brand.
Google Analytics and Google Search Console are just one of the SEO tools we'll be using to monitor and analyse the local SEO efforts we made and their effectiveness.
SEO is mostly a concern for startup businesses because of limited capital and budget. However, no one has to spend hundreds of dollars to get SEO done well. It's actually the cheapest online marketing to do!
Most companies or startup online businesses are worried that their budget for SEO is not enough to compete in the big leagues. However, if you make out in the long run, SEO is actually a cost-effective choice as an online marketing strategy.
Understanding SEO is the first way in combating the fear of not integrating it into your business. But if you know just the basics, you can easily determine what to do and where to go.
If you go out of the box, you will find the most skilled and affordable option for your business goals and success. And that's getting access to a group of experts and SEO professionals that offers deliverable, real, and affordable services that will fit your budget.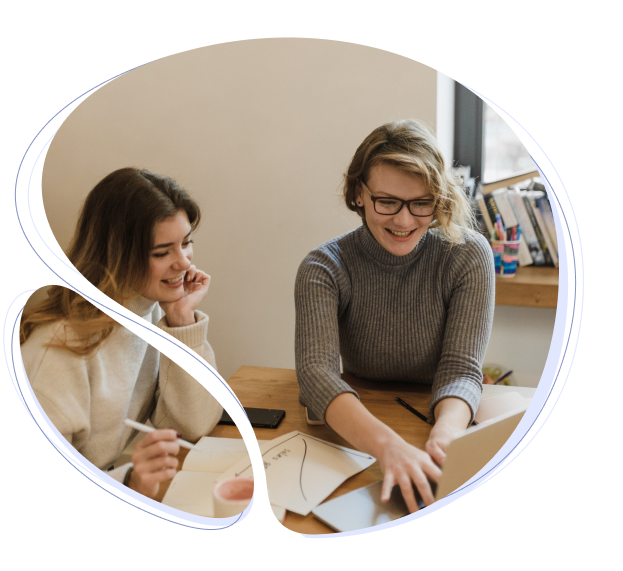 Meet Your Local
SEO Partner

for Your Small Business
PurpleCow Digital Marketing
PurpleCow Digital Marketing is a full-service agency that provides industry-leading SEO services to all kinds of small businesses, from start-ups to established enterprises.
We understand the importance of staying on top of industry trends when it comes to SEO. We know how important it is for your business to have a strong online presence, and our SEO services will help you to achieve just that.
With our experience and expertise, we can make sure your website is up-to-date and optimized for search engines like Google and Bing. We have the expertise and experience to create an effective SEO strategy for your business that will help you achieve your goals in the most cost-effective way. We'll also provide you detailed analytics and reporting so that you can track the progress of your efforts.
At PurpleCow Digital Marketing, we are dedicated to helping small businesses reach new heights with their online presence. And our team of experienced professionals will also work with you to devise a comprehensive SEO plan tailored to your business' needs and goals.
With our help, you'll be able to get the most out of your SEO campaigns, and reap the rewards of higher rankings in local search engine results. If you're looking to improve your business' visibility and reach more local customers, get in touch with us today.
Start Growing Your Small Business Today!
If you're ready to start growing your business and reaching more local customers, contact us today and let's get started together on creating a successful SEO strategy for your website!
With our SEO services, you can rest assured knowing that your website is in good hands and that you'll get the best results possible. Contact us today and let's get started!
SEO for Small Business FAQs
Why is SEO important for a small business?
SEO for small businesses is especially important, as it can help you gain more exposure and attract potential customers to your website. By embracing SEO strategies and best practices, even small businesses can experience big impacts with  increased website traffic, better visibility, and higher rankings in the search engine results pages.
How do I optimise my small business website for SEO?
Optimizing your website for SEO involves a few steps, such as implementing keyword research to determine which keywords you should target, creating content that's optimized for those keywords, optimizing images and other content for better performance, and updating the website regularly with fresh content. Just remember these:
Alt txt

Keywords

Shareable content

Page speed optimisation

Google Business profile

and more!
Why is GMB important for small businesses?
Google Business Profile is a listing for your business in Google and a must for any business owner. Through your business listing, you are giving Google a strong brand indication as to what your business is about. However, you need to be careful in considering what to include in your GBP listing like categories, photos, info, opening hours, and more as these infos must match from your website to all of your social media handles. You can even include little posts about your business and have past customers place reviews to your listing.
How can I attract an audience for my small business?
Making relevant and compelling content can win your audience. You can choose either to use blog posts, videos, or infographics to grab your audience's attention. On top of that, by enlisting proper meta tags, meta descriptions, or alt text, search engines can get to rank your site higher.
Is link building really necessary in Local SEO?
Building external and internal links in your site can alter web rankings. Internal link building can help search engines further understand your website allowing them to index it and place your rankings on the SERPs. Meanwhile, external link building lets other people link back to your site which affects ranking, value, and credibility to Google.
How long does Local SEO show results?
Organic SEO is a process that requires both patience and the right tactics. It is more than just about selecting effective keywords and crafting engaging content; it also involves getting users to visit your website, share your content, or leave reviews about your business. With each passing day, potential customers gain knowledge of who you are as well as what you have to offer- but this will take some time.
How should I make content for local businesses?
Always make it a point to have your content be shareable by other people. That way, you can gain new audiences for your business while retaining loyal customers. The more people get to share your content, the more Google will think you're a high-quality site, which is a ranking factor.
Why would I invest in SEO if there's already PPC?
Paid advertisements from other competitors are seen taking the market space. They make use of Adwords or Ad results pages for customers to see their websites. However, that should not deter one to stop practising SEO in there website. There are a lot of cost-effective ways to gain more visibility on the web without breaking the bank.