Identify Potential Issues and Uncover Hidden Website Opportunities with SEO Audit Services
An SEO website audit is the first step in creating a successful website that meets customer needs and drives business growth. By taking the time to assess your current site and make necessary changes, businesses can ensure their website is ready for success.
When it comes to optimising your website for search engine success, it's essential that you have a comprehensive SEO website audit performed first. At PurpleCow Digital, we offer a free website audit that provides detailed insights into how your website is performing and an accurate assessment of what aspects of your website need improvement.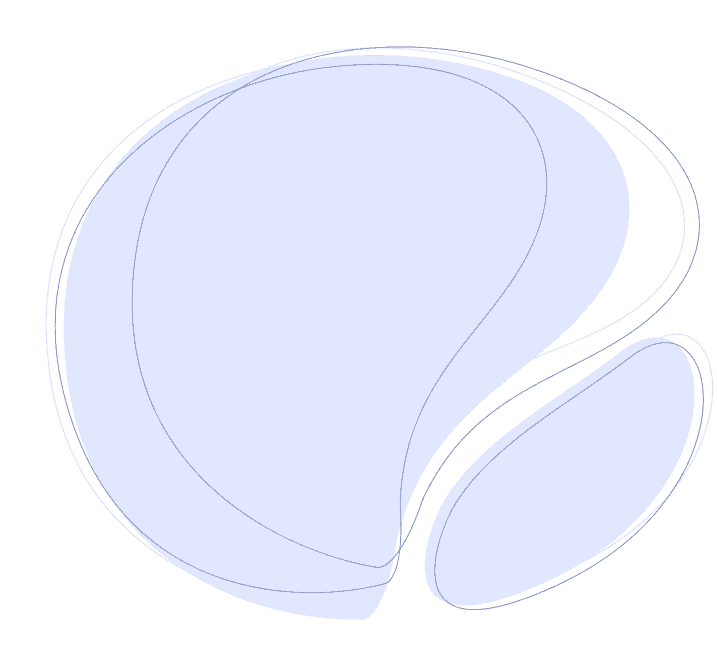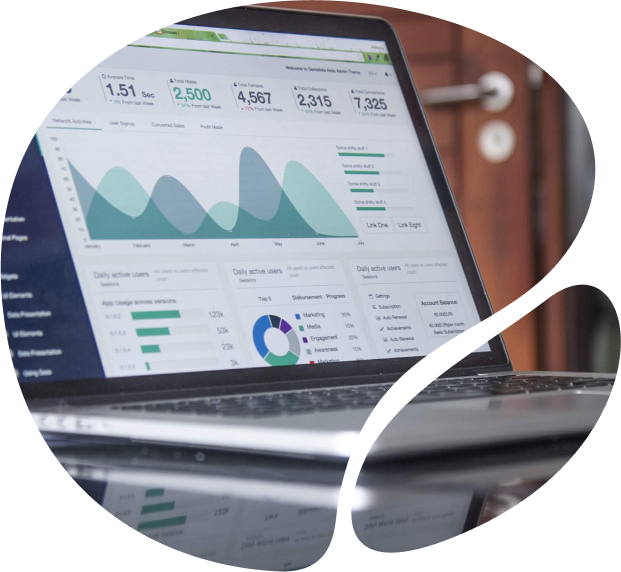 Get Your Free
SEO Website Audit

Report Now!
Don't miss out on this incredible opportunity! All you need to do is provide your website, first name, and email address for a FREE SEO WEBSITE AUDIT now. Unlock the secrets of optimising your site today – it's that easy!
The Perfect Solution for SEO Challenges
Struggling with your website? Investing in an SEO website audit service is the perfect solution for fixing SEO issues on your site and web pages. Comprehensive SEO audits are essential to gaining a true understanding of your current website strategy and pinpointing any optimization opportunities. Plus, it can give you actionable steps that you can implement right away to start getting tangible results quickly.
Helping Businesses Stand Out on Search Engines for Free
Having an attractive website is great, but what's the use if it doesn't draw organic traffic? We are committed to ensuring our clientele's sites perform optimally. Tools such as GT Metrix and our free SEO audit tool can help you understand where your site stands in terms of organic search rankings and other stats that could be improved upon. But here's the best part – both these tools come at no cost!
Areas of Improvement Highlighted for Business Growth
Businesses need website SEO audit services to ensure that it is optimised for the best performance and user experience, providing a comprehensive review of your current website, and highlighting areas that may be hindering your business to grow. With the right strategies in place, website audits can help your business identify new opportunities for improvement and increase the overall effectiveness of your website.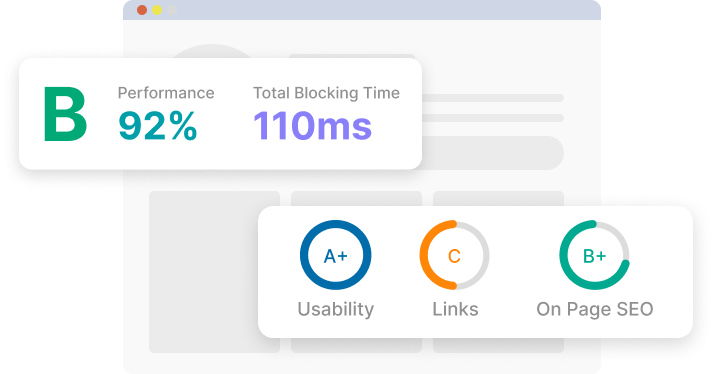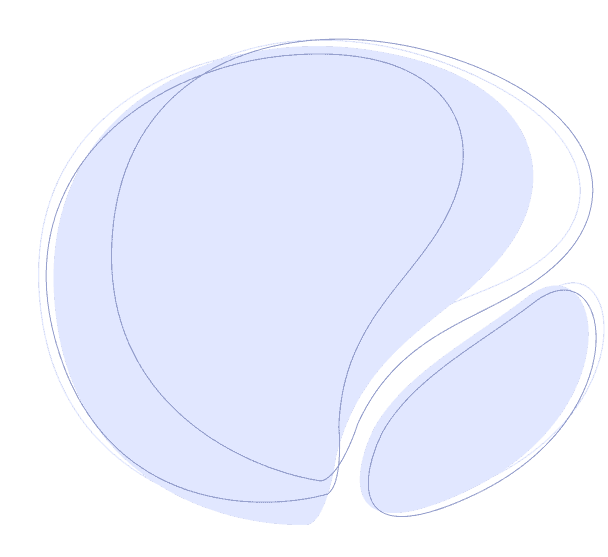 Comprehensive SEO Audit Service: Your Website's Valuable Tool
Discover the numerous advantages of a comprehensive and complete SEO audit service and know why it is a good investment for your website.
Higher SEO Rankings
A thorough SEO website audit is key for your website to boost visibility, generate more traffic and reach higher search engine rankings. It can pinpoint any potential SEO issues, leading to better keyword rankings, optimisation, as well as improved overall ranking in the search engine results pages. An effective SEO auditing process will result in page-by-page optimization of your site so you can get maximum exposure.
Better User Experience
An SEO website audit is essential for ensuring user satisfaction and experience. It assesses the navigability of your site structure, making sure visitors can find what they're seeking quickly and easily. Additionally, a website audit can detect any page speed issues or mobile friendliness problems as well as identify potential on-page factors that may cause difficulty to users.
Identified Outdated Content
Through SEO auditing services, it can also identify outdated content on your site and ensures your website pages, page titles, internal links, and target keywords are also up to date and relevant. It can also identify any website content that is no longer contributing to the site's performance or needs refreshing in its content strategy in order to keep your target audience engaged.
Enhanced Security
By investing in an SEO website audit, you can stay a step ahead of your competitors and prevent possible vulnerabilities to cyberattacks. Moreover, this process securely stores sensitive information – which is essential for any business nowadays. An SEO audit allows you to ensure the safety of not only yourself but also your clients and partners as well.
Gained Insights into User Behaviour
A full SEO website audit report is a must-have for any website that can reveal key insights into your search engine traffic, user engagement, and the most popular pages. Additionally, data on device usage and web browsers will offer invaluable information to strategize more effective marketing campaigns and ultimately enhance the customer experience.
Website SEO Audit Services for a Fresh Perspective
Website SEO audit services can be immensely beneficial in optimising the performance of your website. By undertaking a comprehensive review, any potential matters and areas for growth will become crystal clear to you, giving you a fresher POV.
As a result, these elements can then be tweaked or modified to make them more effective and efficient if you want success online. With the right strategies in place, businesses can take advantage of a website audit to strengthen their online presence and gain an edge over competitors.
If you are looking for reliable and professional website SEO audit services , contact Purple Cow Digital today! We offer tailored packages that can help your business reach its full potential. With our comprehensive website audits, you can get the insights you need to get ahead. Get in touch with us today for more information!

We will thoroughly assess your website's on-page elements such as title tags, meta descriptions, header tags, URLs, and keyword density, ensuring that everything is optimised for maximum on-page SEO success.

Our off-page SEO audit will thoroughly assess your website's external optimization, including its organic backlinks and link construction techniques. This is a critical step to ensure that search engines are able to correctly index your website for maximum visibility on the web.

Our technical SEO audit evaluates your website's infrastructure and technical features, such as site speed, mobile responsiveness, crawlability, indexing, redirects, and broken links.
A content audit helps us assess the relevance and quality of your website's material to ensure it is fit for your intended audience. By doing so, we can identify any areas that need improvement or updating in order to reach maximum efficiency.

To guarantee your website has only trustworthy backlinks, we will carefully evaluate and analyse each aspect of your website's backlink profile. This process allows us to detect any potentially malicious or spammy links and remove them accordingly.

Our WordPress website audit is a comprehensive review that assesses your use of the WordPress content management system. We'll examine elements such as plugin utilisation, theme optimization, and security to ensure that all aspects are running optimally.
Is Your Website Working For You?
Are you looking for a way to boost your search traffic, visibility, and overall SEO performance? Get an immediate overview of your website with our FREE SEO WEBSITE AUDIT.
We have a free SEO audit tool that will let you know exactly what you can do right now to make your website stand out to the right audience.
The
SEO Audit Process

in Action From Audit to Optimization
Fix SEO Weaknesses

with the Best SEO Audit Service Provider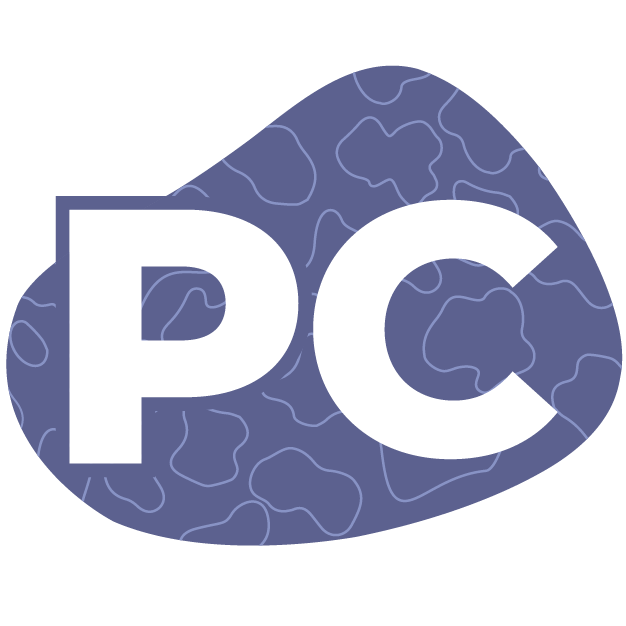 PurpleCow Digital Marketing
At PurpleCow Digital Marketing, we are committed to providing the best possible SEO website audit services for our clients. Our goal is to help you grow your business and increase organic traffic from search engines
Let's Work Together and ​Improve Your ​Business!
Great results don't just happen, they happen because you make them happen. With the assistance of an experienced SEO team, you'll be able to create a powerful online presence that drives leads and increases conversions – without breaking the bank.
Are you ready to start the conversation? Let's get your great results started today.
What is an SEO website audit?
Search Engine Optimization (SEO) audits are comprehensive evaluations of your website's performance in search engine rankings. An SEO audit will identify any potential issues that could be holding your website back from achieving its maximum potential, as well as uncover hidden opportunities within your website design and content. Basically, an SEO audit is where we do an overview of your website. We will look at how the 4 pillars of SEO are performing. From the audit, you can see which areas need attention and how to fix these things.
Why is a website audit important?
An SEO website audit is an essential step to ensure your website is performing at its best and providing the best user experience possible. By running a comprehensive audit of your website, you can benefit in several ways. A website audit can also help to streamline processes, identify any technical errors that could be slowing down your site, and suggest improvements for greater efficiency. This could include anything from redirects that need updating to server settings that need tweaking.
Why should my business website get an SEO audit?
An effective SEO website audit will reveal the problems and weaknesses in your SEO strategy as it performs technical analysis in both on-page and off-page practices. It's critical to assess your website and have insights to tell you what's working (and what isn't) on your SEO strategy. SEO audits provide a measurement variable for active actions you can take and how you can boost your site to rank higher.
​What are the benefits of a free SEO website audit report?
A website audit is a comprehensive report analysing performance, speed, SEO, security, design, and other aspects of your site. There are lots of audits you can do for your site. There are many paid as well as free tools that will give you a good report so you can see the areas of your website you should fix and improve. You can even do your own audit, but we have made the process easy & free. There are often many fix-its for optimization opportunities and the report will help you identify these.
How much do SEO audit services cost?
The cost of SEO website audit services may vary depending on the size and complexity of your website, the number of pages that need auditing, and the level of detail required. Keep in mind that an SEO audit is an investment in your online visibility, and it is worth spending money on in order to ensure that your website is performing optimally and reaching its full potential.
What are the 4 Pillars of SEO?
The 4 key components make up the Pillars of SEO and affect the strength of a website within search engines. Of course, these 4 areas have some complexity and overlap, but understanding your strengths and weaknesses in relation to them is key to focusing your efforts.
Technical SEO: How well your content can be crawled and indexed by search engine bots.
Content: Having the most relevant and best answers to a searcher's question. Essentially, search engines want to return the most relevant and subject-knowledgeable website to a user's query.
On-site SEO: The optimization of your content and HTML. This includes metadata, schema markup, alt-image tags, etc.
Off-site SEO: Building authority to ensure Google stacks the deck in your favour. Backlinks from quality websites are a great way for search engines to see your site is a trusted source of information. 
Technical SEO refers to the performance of a website and the technical aspects search engine crawlers can read. All web pages are ranked prior to them being delivered to the end user's search. It is really important to ensure the speed of a website page is under 5s. Images should be optimised to reduce loading time and also delivered on a lazy load method. Security, caching, quality hosting, and use of a CDN can all help optimise the website and get better rankings on search engines.
What's the most important strategy for content development?
SEO has come a long way, from being overrun by stuffed keywords, to now an industry dependent on quality content. What is now clear is that digital marketing is only as effective as the sum total of useful content. Clearly, content is king, but be warned, duplicate content is NOT ok. The focus here is optimising content for SEO to a level that earns backlinks from authority websites and drives your Google rankings up. How do you do it?
The most important strategy in content development is to focus on consumer needs. The biggest mistake people make is developing content for search engines rather than creating it for the end user. With PurpleCow Digital Marketing, we say to produce human-first content.
On-site SEO, is all about that – how the SEO has been presented on your site or each page. When search engines crawl a website, they are looking for certain elements to understand the full meaning of each page. There needs to be a certain amount of saturation of the keyword or a long tail keyword.
Items like meta descriptions, alt image tags, and schema markup are all really important too. A search engine bot cannot see an image, they can however read the associated alt image tags to understand what a picture is of and how it relates to the page.
Using a tool plugin like Rank Math can help you to develop a strong on-page SEO strategy. Internal linking also helps a search engine get a better understanding of your website and to determine where your page and website should be ranked.
Offsite SEO is all about building authority for your site. It's an important part of the overall SEO mix and something that every website needs to pay attention to. The main focus of off-site SEO is link building (not buying links).
Earned backlinks from authoritative websites tell search engines that your content has been verified. Using the services of local Business Directories or other quality backlink sources is also a great place to start.
How can you say an SEO audit is high-quality?
An effective SEO audit will reveal the problems and weaknesses in your SEO strategy as it performs technical analysis in both on-page and off-page practices. And a quality SEO website audit can give you the metrics and starting point to understand where you should focus your time and efforts.
SEO for beginners is an introduction to the world of SEO. It can be daunting to know where to start. It is important to make sure you follow white hat best practices if you really want to stay on Google's good side.
Absolutely! So much of SEO comes down to common sense. Google only wants to deliver the most relevant and informative results to a search. They also want it to be a pleasant experience for the viewer, or they will leave the site. So making a few quick changes and edits can make a really big difference to your SEO. We also offer a course, SEO Rockstars, that takes a deeper dive into how you can get better results on your own.
Absolutely! There are free tools available like Google's Keyword Planner & Ubersuggest. Also, many paid platforms offer a free level to get you started. For on-site SEO get started with a Free Tool like Rank Math. It makes on-page SEO streamlined as it walks you through the process.
What is the best FREE SEO Tool?
There are a number of free SEO tools on the internet. A few of these are Google Analytics, Google Console, Ubersuggest, MozBar, & Woorank. GT Metrix is also great for performance. PurpleCow Digital Marketing has a free tool that will give you a really great understanding of your SEO and what improvements can be made.
What is the best SEO tool?
The best SEO tool will vary, depending on what you want it to do. We have the best free SEO tool to get an overview. But if you are looking to work on a specific area, these tools are brilliant: 
Google Keyword Planner

SEMrush

Screaming Frog

Ahrefs

Ask the public

Google Trends

Google SERP
What are Google SEO tools?
The pages are ranked before you search. Google actually offers many free tools so you can ensure your website and pages can be accessed and ranked. These are just a few:
Google Analytics

Google Search Console

Google pagespeed insights

Google Trends
How do I get free SEO on Google?
There are many ways you can improve your SEO for free. Google has tips on their blog but we also often write about tips and ideas here.