Introducing "Website in a Week"—a fresh approach to website development by PurpleCow Digital Marketing. A high quality website backed by top-tier training, in-depth research, and proven expertise.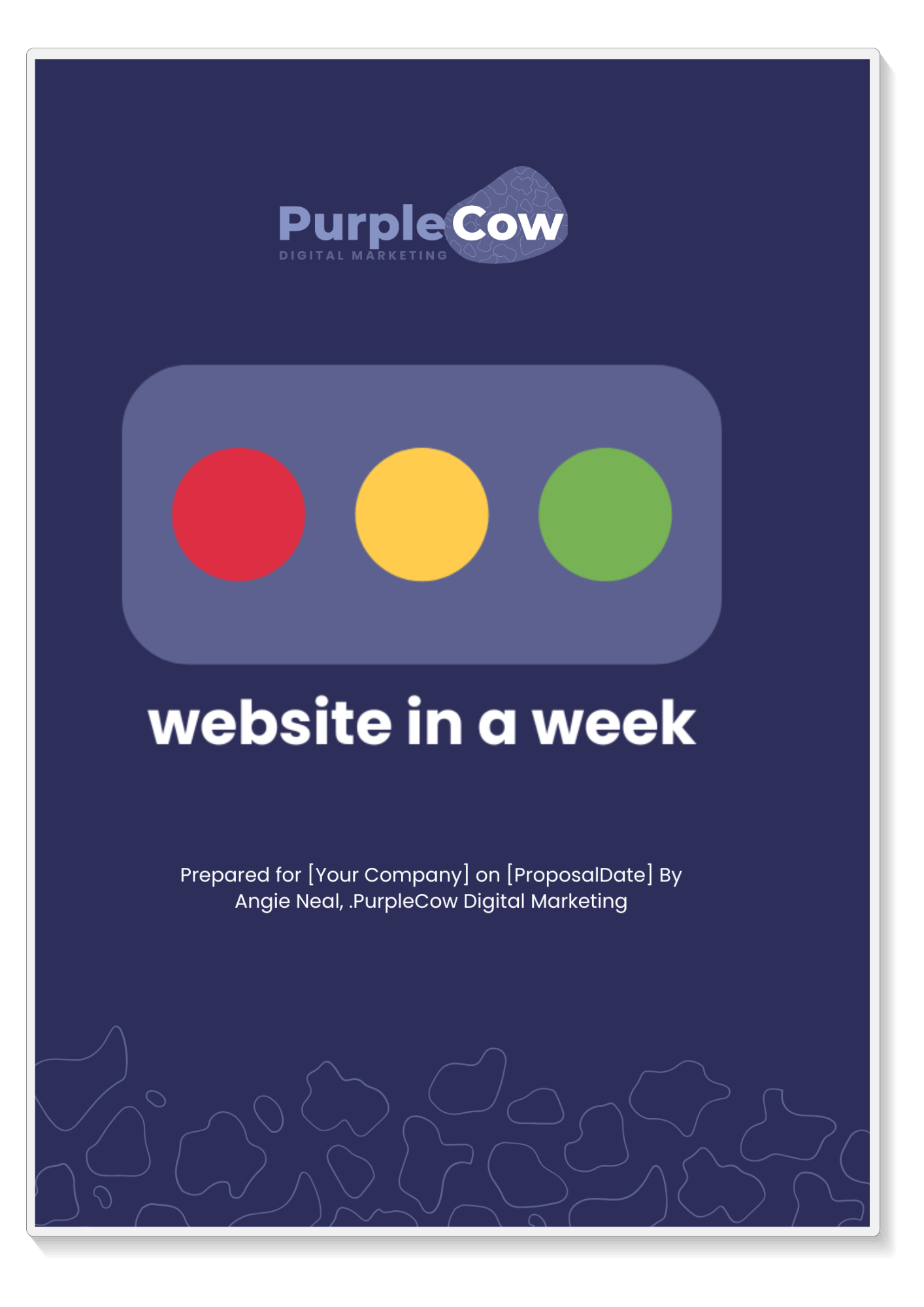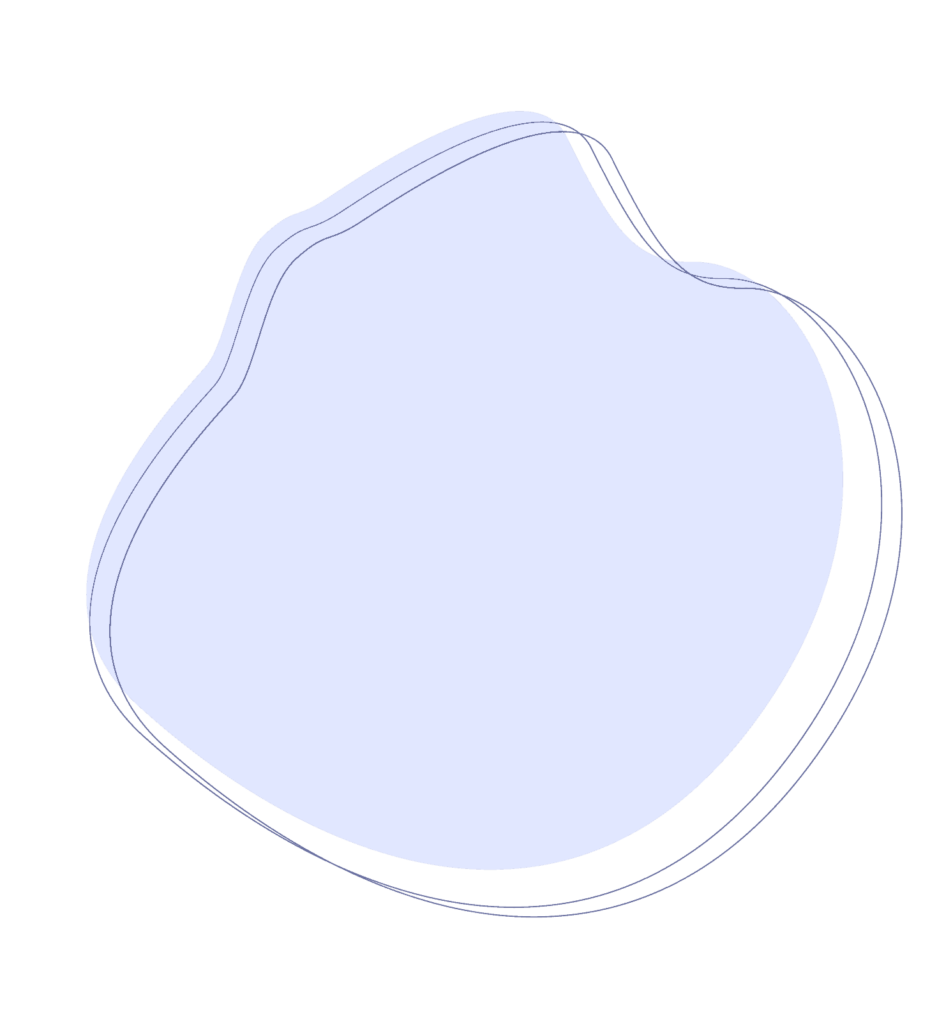 We craft a tailor-made WordPress website that not only embodies your brand's essence but also dazzles your customers and Google alike.
Experience a streamlined website creation journey as we collaborate with you in real time, incorporating your valuable input every step of the way. By harnessing the combined power of our dedicated PurpleCow Digital Marketing team, we condense months of development, design, and back-and-forth discussions into an exhilarating single week!

Intoduction
In today's digital age, a robust web presence is essential for businesses to demonstrate credibility, drive leads and sales, and streamline service bookings and product transactions. With over 15 years of proven success in designing and implementing websites and web applications, PurpleCow Digital Marketing is committed to providing our clients with a comprehensive suite of website design, setup, training, and maintenance services.
PurpleCow Digital Marketing caters to businesses of all sizes, from start-ups to enterprises, offering tailored website design, e-commerce solutions, and website management packages. Our Website in a Week service encompasses Google Analytics integration, Google Search Console indexing, a contact form-equipped landing page during development, and full ownership of all assets. Additionally, we provide optional extras such as SEO optimization, content writing, email platform integration with autoresponders or lead magnets, calendar integration, and more.

Project Overview
For this project, PurpleCow Digital Marketing will work with our clients to create website design concepts based on best practice to create a website that increases leads.
Website with 5-8 pages of copy including a blog section customised to match client's branding and design specification.
Copywriting for your brand

Brand appropriate imagery

Mobile- first responsive design

Google analytics and search console integration

WordPress Security installed

Newsletter signup integration

SEO plugins

WordPress basics training
PurpleCow Digital Marketing will equip your website with a user-friendly content management system, enabling seamless updates as required. Additionally, we'll provide essential training to ensure smooth operation and maintenance of the website.
Please note that you will be responsible for purchasing any non-open-source extensions required for the content management system.
Our design and consulting services will be available at a fixed rate, as detailed in the Fees section.
Any services not specified in the Fees section are considered outside the scope of this proposal and will be treated as additional.

Scope of Work
New Website Features
A comprehensive brief for the website will be completed upon acceptance of this quote. However, for the purpose of this quote, the following base features have been included.
Up to 8 pages of content written by PurpleCow Digital Marketing such as:
Home Page

About [Your Company]

Team

Services (

Services 1 + Services 2)

News/ Articles / Blog

Contact Page

Privacy

Website Terms (legal pages)
Other Items
Content, pages and imagery to be able to be updated by yourself

Links to social media sites

Newsletter sign-up form
Website Technical Requirements
WordPress site

Mobile & tablet friendly design

Website staging site to be setup (where appropriate)

Domain & hosting access to be provided by you (where appropriate)

Google Analytics & Google Console Integration

Backup system setup

Wordfence defence system setup

Rankmath SEO plugin setup
Design
Mobile & tablet friendly design

Bricks Theme Builder (or Astra Theme + Elementor Page Builder) modified to your brand and feel as per your style guide and brief

Brand logos and style guide to be provided by you
Other Requirements
Possible database (mailchimp or similar) integration
Exclusions From this Project
Integration with external CRM / Database
Integration with portals or proprietary systems

Social media strategy or setup

SEO placement guarantee

Ongoing maintenance and content updates (unless chosen as an add-on)

Website hosting fees and domain names registration (unless chosen as an add-on)

Security certificates (unless chosen as an add-on)

Any costs involved with exiting current website contracts

Written training manuals

Lead magnets & nurture sequence for email sign-up (unless chosen as an add-on)

Ecommerce functionality (unless chosen as an add-on)

Brand redesign (unless chosen as an add-on)

Project Stages
Pre-work
Prior to your week booked with PurpleCow Digital Marketing , we will be in contact to discuss what you will need to have ready for the Website in a Week process. This will include:
Organising materials and digital assets needed for new website, (including style guides, images, login

details, hosting details, cPanel & FTP logins, servers, etc

Obtaining full brief from you on website objectives and project outcomes (website briefing document to be provided by PurpleCow Digital Marketing with information required).

Reviewing brief from you for implementation.
Day 1 – Research Branding & Consultation
We focus on who you are as a brand, what your purpose is, and your goals for the project. During this time, we will work with you on:
Your brand type

Your values

Your website outline & wireframe keyword research

Site mock-up and obtaining approval from you for the design concept
We will also complete a discovery interview with our copywriter to begin your copy.
Day 2 – Site Creation, Structure & Design
PurpleCow Digital Marketing focuses on getting your site online and laying out the pages as per the wireframes. During this time, we will work with you on:
Page layout and obtaining approval from you for the internal pages.

Writing copy and obtaining feedback on the copy

Integrating social media

Adding in photos & videos.
We will also complete a discovery interview with our copywriter to begin your copy.
Day 3 – Reviewing & Refining Content
We continue to work on styling and review the copy and styling with you. During this time, we will work with you on:
Page styling and page content sign-off by you

Writing content and content sign-off by you

Additional services and plugins integrated
We will also have a check-in with you during the day for approximately 1-2 hours via zoom to review work done and discuss the project as needed.
Day 4 – Testing & Launch
It's all about testing and launching on day 4! During this time, we will work with you on:
Final revisions to copy & content

Testing website functionality

Review website to ensure everything works as planned, and that objectives have been met.

Checking email sequences

Pushing the website live.
Day 5 – Quality Assurance, Promotion & Handover
The final day is based around quality assurance, handover and training. We want to make sure you have everything you need to promote your new website.
You can also choose to complete 2 hours of training so you know to use your new website.

Time Frame for Completion
PurpleCow Digital Marketing expects that if this proposal is accepted within 7 days of the quote date, we will be able to commence the project on the agreed start date and complete the project within 4 weeks.
It is estimated that it will take approximately 1 week to create the new website, depending on the approval process for work completed. However, if delays occur in the approval process, the timeline will be impacted.
To make this time frame work, you will need to be available for consultation during the week. It is expected that this will take 4 hours on the first day for briefing, design and content discussion, and then 1-2 hours per day for revisions, with a final 2-4 hours on the final day for training, handover and going live.
In addition, if significant revisions are requested by you that are outside the scope of the brief, or timelines push out too far, additional charges may occur.

Payment Schedule
Payment Schedule
Payment 1 – 50% of total project cost upon accepting this agreement to secure the date and block-out the week for the team to work on your new site .
Payment 2 – 50% of the total project cost prior to the commencement of the project week.
Terms and Conditions
Payment Terms
Please refer to the payment schedule. All invoices are due within 7 days of invoice date. If payment is not received, PurpleCow Digital Marketing reserves the right to stop work until further payment is made. If there are any extended delays in the development of the project, PurpleCow Digital Marketing may request partial payment for the work already completed.
Content & Images
To ensure the project experiences as little delays as possible, it is preferred that images and content be provided prior to the commencement of design. Any website text content must be provided in an editable text format (e.g. Word or Txt file, not an image) and adhere to Australian copyright legislation. Photos must be of high enough resolution to be used online. If content or images are not provided by you as described above, the project timeline will be impacted as work cannot continue beyond a certain point without appropriate content or imagery. At this point, it can be determined if you need PurpleCow Digital Marketing to provide images and content at an extra cost to you.
Delays can also be minimised by providing a thorough design brief (provided to you by PurpleCow Digital Marketing), to ensure that there is a mutual understanding of what is required by you. This can be facilitated by a website workshop or meeting with both parties prior to commencement.
Changes and amendments
Changes to the website during the design or build stages may attract additional charges. Please notify us of any potential changes as soon as possible, or contact us to find out how changes may affect the final cost of the website.
Analytics collection
You authorise PurpleCow Digital Marketing to collect analytics from the website for the purpose of evaluating the success of the website and reporting back to you. PurpleCow Digital Marketing will not release this information to any third-parties without your consent.
Confidentiality
You acknowledges that PurpleCow Digital Marketing will maintain strict confidentiality of all information provided and shall not use this information for any purposes other than to complete this project. PurpleCow Digital Marketing will not release this information to any third-parties without your consent. 30 days after the completion of this project PurpleCow Digital Marketing will remove, return or destroy all copies of confidential information (including login details) unless otherwise instructed in writing by you.
Copyright and ownership
Copyright and ownership of all new website material is transferred to you on receipt of complete payment. All content, layout, design and images remain the property of PurpleCow Digital Marketing until receipt of full payment. Once the website is complete, it will be transferred to your hosting and will be accessible via your domain name. All logins and assets will be supplied to you upon project completion or if required during the process.
Early Termination
If you wish to terminate the project prior to completion, all work that has been undertaken will need to be paid for. Termination must be done in writing and an invoice will be provided to you for work completed on receipt of written termination request. Once this invoice is paid, all assets will be given to you where possible.
PurpleCow Digital Marketing
PurpleCow Digital Marketing is one of the most respected names in the digital marketing industry. But don't just take our word for it because here at PurpleCow Digital Marketing, we're confident that we can provide the experience and expertise that you need.