Tired of complicated websites? Keep it short and sweet with one-page websites!
One-page websites are the perfect solution for businesses that want to have their own website and a strong online presence without a lot of hassle. Our one-page website services are designed to give you everything you need to get started, may it be for a small business project or a landing page. We'll even help you promote your site with our SEO tools and social media integration.
One-Page Website: What is it and
Why it Works

?
One-page website or also called a single-page website contains all the content, client logos, and important information for your site visitors on just a one-page layout. Single-page websites are also used for landing pages and showcasing projects and services.
This can be accomplished by including parallax scrolling sections, menu items, tabs, anchor links, navigation links, beautiful photos, call-to-action buttons, and design elements such as subtle animations which are placed on the pages to help divide up the content on the one-pager website.
A one-page website is becoming increasingly popular for a good reason, especially for small businesses or those just starting out online. They are a great option if you don't have a lot of content to put on your site, only need a small amount of information available online, or if you just want a simple, straightforward web design and presence.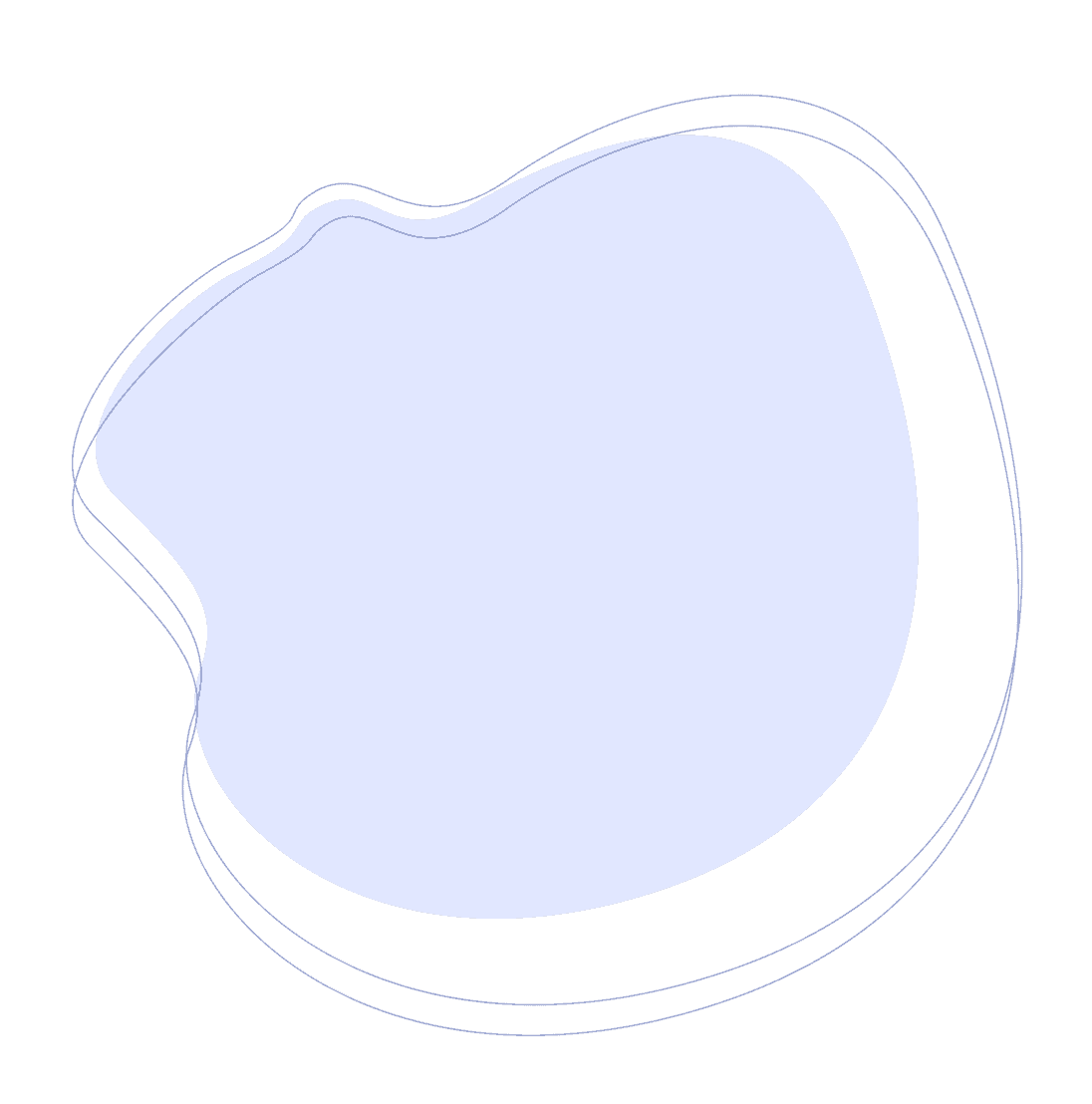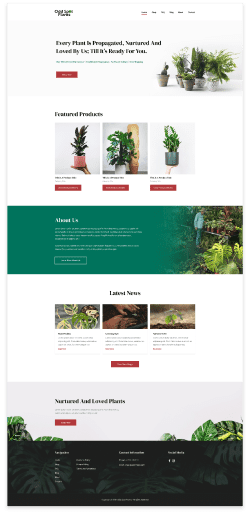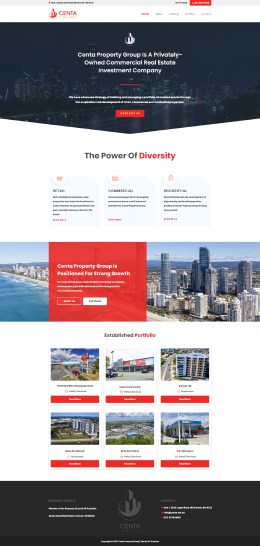 Since all of the content is contained on the same page, it is also great for search engine optimization (SEO), which means this makes it easier for Google and other search engines to find and index your website. There is less code to wade through and all the information is readily available on one page which is a huge benefit if you want to ensure that potential customers and site visitors can easily find your site when they are searching for products or services that you offer.
Due to their linear structure, easy navigation, clear call to action, and concise way of presenting information and contact information, one-page websites make them very friendly to website users. This is especially important if you want website visitors to stay on your site and explore all that you have to offer. By having everything on one page, visitors can quickly see and find any information they are looking for without getting frustrated and clicking off of your site or other pages.
Aside from responsiveness, fast loading, and simplified design, single sites work and suit greatly for mobile devices. With only one page to load, a single-page website is typically much faster than a multi-page website. Website visitors can also quickly and easily find the information they need without having to zoom in and out or scroll left to right. This is now essential since an increasing number of people are now using their mobile devices to browse the internet and make purchases.
The Advantages of a
One-Page Website
When it comes to website design, one of the first decisions you need to make is whether you want a single-page or multi-page website. Beautiful one-page websites and a website with multi pages have their own advantages and disadvantages that you need to consider.
One-page websites have a number of benefits and advantages over traditional multiple pages sites:
1. Quick and easy to set up
Since it is a single-page website, there is less website design work involved. No need for multiple pages, different sections, menu items, and navigation links. You can have a one-page website up and running in no time!
2. Very cost-effective
This is a great option to consider if you are working with a tight budget. You can still have the best one-page website that looks professional and modern without spending a lot of money.
3. Great for small businesses or personal projects
If you don't have a lot of content to showcase, you can have creative ways to gain an online presence without overwhelming your visitors with too much information.
4. More visually appealing and engaging
A stunning one-page website is more streamlined and simpler, which makes it more aesthetically pleasing. This can help keep visitors engaged and encouraged to explore your site further.
5. Increased chances of conversion
Single-page websites have a greater chance that visitors will see everything you have to offer and be convinced to take the call to action buttons. As a result, it would be a great factor in your conversion rate.
6. Easier to manage and maintain
There is less to update and manage with a single-page site. This can save you time and money in the long run.
7. No need for constant updates
With a one-page site, you can create, set it up once, and be done. There's no need to worry about constantly adding new content, different sections and links, or making sure everything is up-to-date.
Why Choose
PurpleCow Digital Marketing

for Your One-Page Website?
Are you in need of a website but don't have the time or resources to put together a full site? We've got you covered! Here at PurpleCow Digital Marketing, we are a marketing agency that also specialises in creating custom one-page sites that are both stylish and effective. Our team of website builders can provide you with everything you need to get started.
We have years of experience in web design and development of a one-page site
We have worked with almost all sorts of small business websites, so we know how to build a beautiful one-page design that is an impactful, informative, and functional website. We can help you distill your key messages and create a site that is both visually appealing and easy to navigate.
We're experts at creating functional and beautiful one-page websites
Let us help you craft a single-page site that perfectly represents your small business to your users. Aside from being visually and aesthetically pleasing, a small business' website should also be functional for its users. We will create a one-page website that aligns with your small business needs.
We're always up-to-date on the latest trends and technologies
We only use the latest technologies and adapt to the modern trends of today. We are confident that we can give you a one-page website design and development service that will reflect the branding and current state of your business website.
We offer affordable one-page website packages that fit any budget
We know and understand that not all businesses can have a big amount of budget when starting out. We can have this sorted out for you! With our affordable rates, we guarantee a quality one-page website and a beautiful one-page design that will help your business, project, or brand.
We're dedicated to providing excellent customer service
We value and listen to you. We are always available to answer any of your queries. Our team will be with you every step of the way, from the initial consultation to the website launch. We pride ourselves on our commitment to outstanding customer service
Grow Your Business with a
Powerful Online Presence

with Just a Single Page!
Ready to get started on your one-page website? Contact us today to learn more about our one-page website services and how we can help you create the perfect web presence for your business.
We can't wait to help you take your online presence to the next level!