Introducing LeadKlozer – The First CRM for Social Media Leads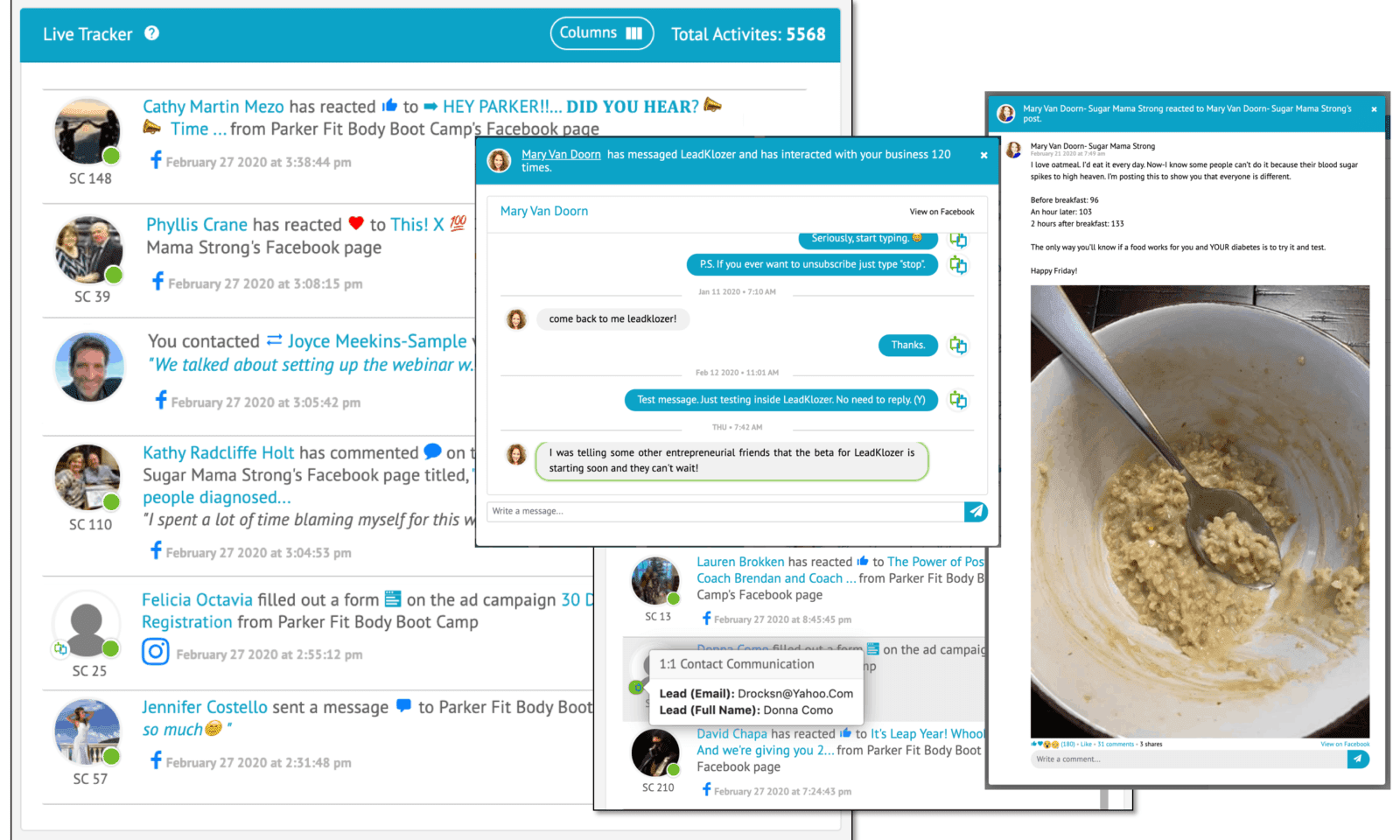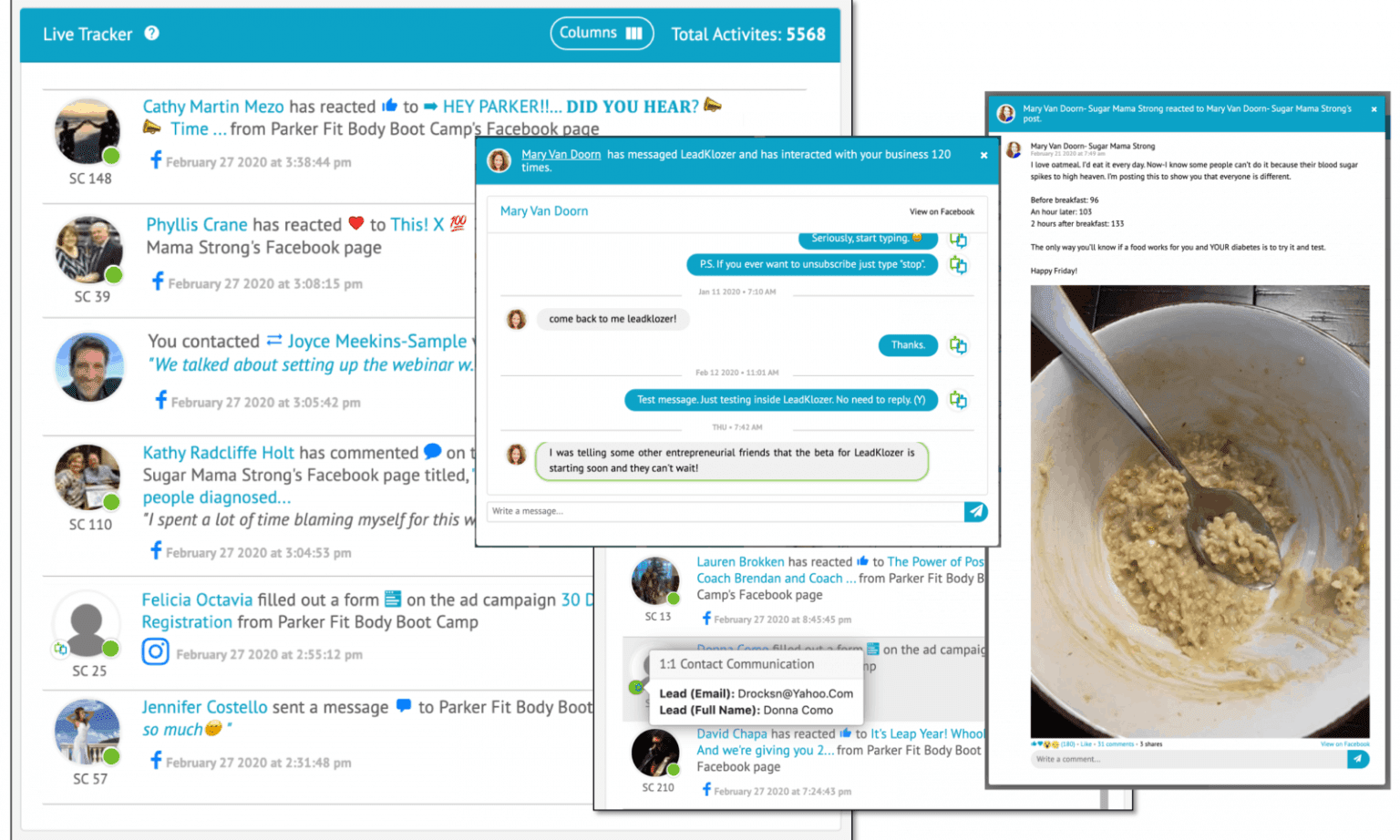 LeadKlozer - CRM for Social
LeadKlozer is the industry's first and only social media crm, engagement and conversation tool. It has great features for live tracking, prioritizing and responding to leads in one place. Take your Facebook marketing to the next level and don't miss important leads and connections.
If you are working on improving your social media marketing, you will find it very helpful to use a tool like LeadKlozer. Being able to maximize social media presence in minimum time is more important than ever. Business owners are very busy and really need to focus on business and not spending hours trying to stay connected to their audience.
We often find keeping up with notifications (or lack of) from Facebook is a real issue. We will be running ads and are missing opportunities to engage with potential clients.
Inviting people to like our Facebook page when they interact with posts is a breeze now too. leadklozer is the missing tool and conversation bridge between businesses and Facebook users.
The team behind leadklozer are very responsive with support and have a great vision for the business with what they will be bringing to the table in the future.
Live Tracker
Live Tracker works as a real time engagement inbox. It is a great place to reply and monitor all your Facebook posts, messages, intereactions etc.
Live Tracker Columns
My go-to area! Everyday I head to the Live Tracker columns to check the activity. This Sort the best place to sort and track activity in the account.
Post/Ad Tracker
The Post/Ad Tracker is where you can see the most engaging posts/ads over any period of time. It is another place where you can directly interact with the comments/likes etc on your posts.
Smart Search
Smart search is basically an advanced search engine for the platform. You can use many different parameters to search the leads.
Today's Recommended Leads
Here you will find an instant recommendation based on the learning of the leads interacting with your brand.
Today's Recommended Customers
Her you can instantly see your most engaged cutomers.
Contact Profiles
Here you can continue to add info to your leads. It allows you to build a full profile and further develop the relationship.
Smart Schedules
Smart Schedules will help you to put an automation and followup system in place. This ensures no prospects will fall through the cracks.
Daily Goals
The Daily Goals section is an automated way for you to track and review your follow-up performance. You are able to put strategies into place to make sure LeadKlozer is working hard for you every day.
Smart Facebook Inboxes
Internal ranking, tracking and lead development mean you will be better able to interact with your prospects.
Smart Score
Smart Score is an automatic lead prioritization system for your contacts based on LeadKlozer's own algorithm. At a glace you will be ablt to see how much interaction a lead has had with your business.
Scripts
Here you can save templates of scripts and replies to send to your leads.
Tags
Tags enable you to easily segment and target leads and be able to really hone down on and personalise the message you send to any lead.
Stages
Use Stages to categorise and track leads flowing through a funnel.
Products
Leads can be tagged with products they have already bought so now we can cross sell.
Frequently Asked Questions
Can I import my own lists?
Yep, LeadKlozer allows you to import via CSV.
Does LeadKlozer integrate with other software?
Zapier integration will be available very soon.
Can I add more than 1 Facebook page?
Yes and soon sub accounts will be available soon too.
LeadKlozer has great support here.
Yes and soon sub accounts will be available soon too.
LeadKlozer is fully integrated with Facebook right now. Linkedin, Instagram and other social media platforms are coming very soon.
What interactions automatically come into LeadKlozer?
Facebook Page Posts - Comments, Replies, Reactions
Facebook Page Ads - Comments, Replies, Reactions, Lead Ad Forms, Message Ads
Facebook Page Inbox and Chatbots - All Conversations
Does LeadKlozer support Facebook Groups?
Unfortunately, Facebook groups are not part of the API (data pipeline) from Facebook that is available for any third-party app developer.
Does LeadKlozer have Integration for Facebook Agencies and Business Partners?
leadklozer is currently running a Lifetime Deal (LTD) with Pitchground. These are a limited pay once deal and are amazing value. Starting at $59 it is really a 'no-brainer'.
Our Thoughts on LeadKlozer
"I am thrilled about using leadklozer with my agency. Not only does it completely remove a major pain point of missing leads all over the place, but it makes it super easy to stay organized, waste so much less time and show my clients what I am accomplishing for them with such greater detail. I hope not too many other agencies start using it because I'd like to keep the competitive advantage for myself. Ha Ha! 😂😍"
Pros:
Live Tracker columns keeps all my engagements organized across all my pages the way I want to see them
Post/Ad Tracker s the best way to see my most popular posts and ads at a glance
Smart Search is a great way to find the exact leads I'm looking for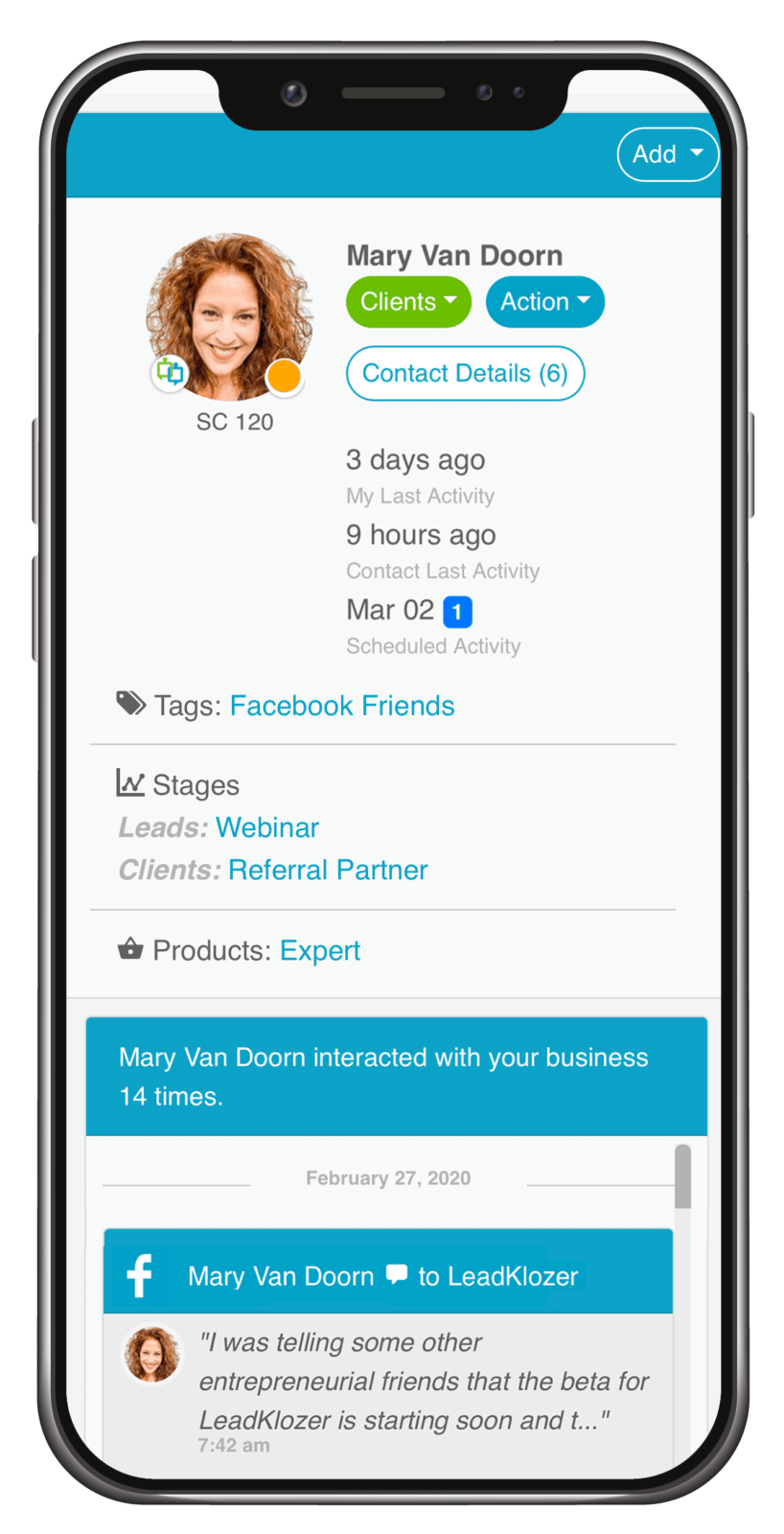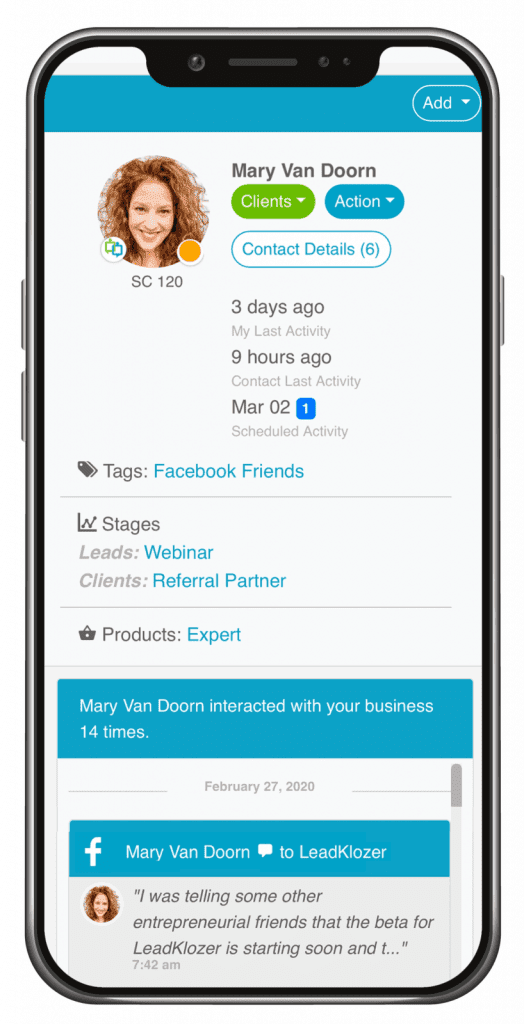 Cons:
I wish it worked with Facebook groups, but I not that's not part of the API from Facebook
Would love to be able to use with Instagram, but I think that is coming
Really looking forward to the sub-accounts for my business, can't come soon enough!
1 Facebook Page
1 Admin
15k Contacts
Live Tracker,
Smart Search
Lead Analytics
Lead Scoring
Auto Goal tracking
Post / Ad tracker
Email support
Training Centre
Plus more
It only takes one solid lead to well and truly pay for the software each month.
There are two higher levels that include a great deal more and up to 60K contacts.
The roadmap includes Zapier and other intergrations as well as opening up to other social media platforms such as Linkedin etc.
PurpleCow Digital Marketing Preferred Software
At PurpleCow digital marketing, we use a great deal of different software on a daily basis. We test and review new software or tools that have recently come into our workflow. We like to support software developers but also alert our customers and audience of new or great deals available.
As a full service agency, we use tools in all areas of digital marketing, web development, social media marketing and PPC advertising. We are mindful of how expensive these tools can be for businesses, so we are always looking for great deals.
If you have a software you would like to see reviewed, please let us know. Also if you are a software developer, and would like to have your software reviewed or featured, we'd love to hear from you.
We do use affiliate links within reviews if they are available, as the small amount of money we may make from the links helps to support being able to make the reviews possible.