Website Care Plans Terms of Service
AUTHORIZATION
You are engaging PurpleCow Digital Marketing, as an independent contractor to perform work as described in the package(s) or service(s) (Website Care Plan) you have purchased. In the event access to your website is necessary, you hereby authorizes PurpleCow Digital Marketing access and "write permissions" to all directories and files of your account with any other third party hosting provider, as well as permission to install any necessary WordPress plugins for maintenance and security.
COPYRIGHT
PurpleCow Digital Marketing does not assume any responsibility or liability for the content of the websites it manages, maintains and/or hosts.
PRICING & PAYMENTS
All prices appearing on this site are subject to change without notice. Once a client of PurpleCow digital marketing, you authorize PurpleCow digital marketing to charge the payment method you submitted for all the invoices generated for the services rendered by PurpleCow Digital Marketing. In order to cancel your recurring payment or change payment method, simply contact PurpleCow digital marketing prior to your payment due date.
CANCELLATION & REFUNDS
Cancellation of any monthly recurring service can occur at anytime after your first 1 month (30 days) of service. No Refunds are available after your purchased package or service has been started, unless otherwise specified in any authorized by PurpleCow digital marketing. 30 days notice is required for cancellation. 
REFUSAL OF SERVICE
PurpleCow digital marketing reserves the right to refuse service to any individual, website, or blogs that contain offensive, obscene, hateful, malicious content or any other reason. Please read this Website Care Plans Terms for full details.
THIRD PARTY OR CLIENT PAGE MODIFICATION
With a WordPress based website, client will independently edit or update his or her web pages after completion of the site, unless otherwise agreed upon in this agreement by client and PurpleCow digital marketing. Please read this Website Care Plans Terms for full details.
If anyone other than PurpleCow digital marketing or its subcontractors attempts to update the web site and damages the design or impairs the ability for the web pages to display or function properly, time to repair the web pages will be assessed at an hourly rate of $80 + GST per hour for The Basic Website Care Plans & $70 +GST per hour for The Essential & Premium Website Care Plans beyond the time allotted in the monthly care plan. There is a one-hour minimum.
LIMITATION OF LIABILITY; DISCLAIMER OF WARRANTIES
Although there are limitations to the guarantees we can provide, your satisfaction is very important to us. Please read and understand our limits of liability before ordering services.
PurpleCow digital marketing does not guarantee, represent, or warrant that the functions contained in these webpages or the Internet website will meet the client's requirements or that the operation of the webpages will be uninterrupted or error-free.
You expressly agree that your use of, or inability to use, the functions contained in these webpages or the Internet website is at your sole risk. The functions of the webpages and the Internet website created for you are provided "as is" and "as available" for your use, without warranties of any kind. The entire risk as to the quality and performance of the webpages and website is with client. Please read this Website Care Plans Terms for full details.
To the extent not prohibited by law, in no event will PurpleCow digital marketing be liable to the client or any third party for any damages, including, but not limited to, any lost profits, lost savings, loss of data, business interruption, or incidental, consequential or special damages arising out of the operation of or inability to operate these web pages or website, however caused, even if PurpleCow digital marketing has been advised of the possibility of such damages.
PurpleCow digital marketing does not represent, guarantee or warrant that the functions contained in these webpages or Internet website will be free from loss, corruption, attack, viruses, interference, hacking, or other security intrusions, and PurpleCow digital marketing disclaims any liability relating thereto.
This Work Statement Agreement is governed by the laws of Queensland, Australia without giving effect to its conflict of laws provision. You expressly agree that exclusive jurisdiction for any claim or dispute with PurpleCow digital marketing or relating in any way to your use of the created webpages or Internet website resides in the courts of Queensland, Australia.
ACCEPTANCE
Please note that by submitting your payment, you are agreeing to all of our terms of service as they are written here. PurpleCow digital marketing reserves the right to change or update these terms at any time without prior notice. The user of this site agrees to the terms of this agreement on behalf of his or her organization or business. This Agreement constitutes the entire understanding of the parties. Any changes or modifications thereto must be in writing and signed by both parties. Please read this Website Care Plans Terms for full details.
Please contact us with any questions regarding the PurpleCow digital marketing terms of service by email [email protected]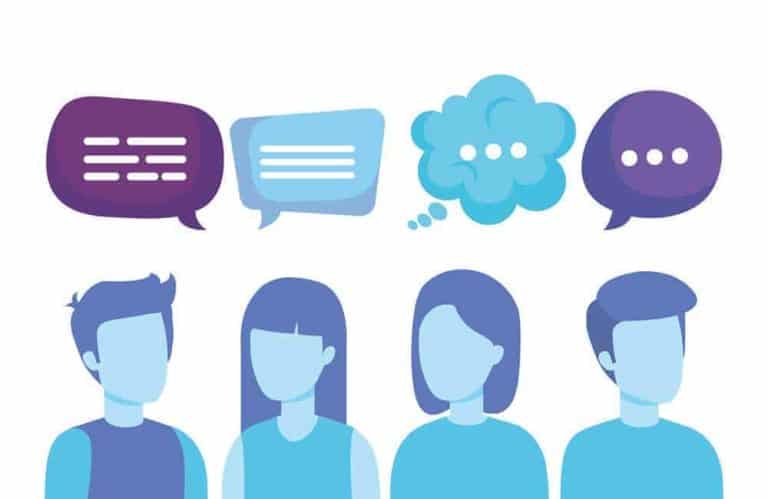 Not only was Angie able to fix the issues created by the previous designer, but Angie has gone on to create another two sites for me.
We had a really great experience with PurpleCow digital marketing. Angie, is honest, ethical and fair.