Are You Looking to Build an eCommerce Website?
We build bespoke eCommerce Websites. If you are thinking of upgrading your online store or building a new one, PurpleCow Digital Marketing are the eCommerce experts.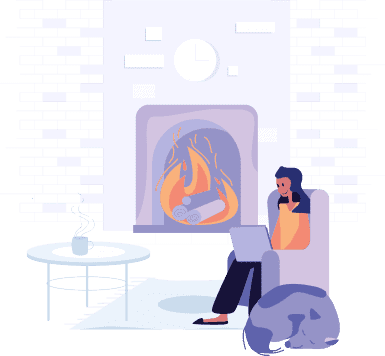 Are you thinking about starting an eCommerce business? No doubt it has made it possible for firms to leverage their company in the global market. It connects local businesses to customers with one tap away! With various platforms to set up and maintain your e-commerce store, business owners don't need to worry about physical storage space, scaling up, and managed service solutions.
Why you need to shift online
The eCommerce market shows no sign of stopping and in 2019 alone business transactions reached $3.53 trillion and are expected to blow up to $6.54 trillion by 2022. There's a high demand from consumers on brands for electronics, health, home and living, personal care, auto, travel, and more.
Lower costs. A physical store costs thousands of dollars which include upfront expenditures such as store design, inventory, equipment, employees, and more. But, with an eCommerce store, you get to cut these costs, thus, making your business a lot easier.
High potential income. Because you have lower costs, you get to maximize your returns on investments. If you automate your business, trust us, you literally earn while you sleep!
Reach more customers. More and more people are turning online to shop for their needs. You don't want to miss your target audience on the web – so, an online store is what you need. Who knows? Someone outside your locality might be interested in purchasing your products.
What customers want from your store?
When a customer visits your store, what do you think they want to see? No, they're not just there for the products, but the overall experience of online shopping.
Secure shopping. With data breaches hampering the e-market industry, it's a big challenge for an eCommerce business to keep their customers safe. With that, you need a trusted source for payments, backend developments, and malware removal to keep your store tiptop in shape.
Faster website. Your customers don't want to visit a slow-loading website. The moment they land on a slow website, they'll leave right away! Page speed is an important factor when customers want to purchase something on your site.
Better UI and UX design. Gosh, what an eyesore! Your customers don't want to see a horrible web interface that they couldn't understand. An eCommerce website should have a good UI and UX design for a seamless online experience.
What PurpleCow Digital Marketing can offer you
PurpleCow Digital Marketing offers comprehensive digital solutions for businesses looking for optimized eCommerce web development integrations to improve customer experience. Here's what we can offer you:
Optimized responsive approach. Studies show that one in four shoppers in Australia use mobile devices when purchasing items online. We at PurpleCow adopt a mobile-first approach for holistic shopping experience for your customers.
Balanced web design and functionality. Who says you have to compromise aesthetics with functionality? We bring the best of design and user-centric solutions in our eCommerce development for businesses. Not only is your website looking good and tiptop shape, but, customers can engage and shop better on it.
Improved website performance. From page uptime and speed to web security, we have website care plans that offer web checkups and updates for advanced security and protection 24/7. This includes a daily backup of database, weekly backup of complete files website/hosting, monthly performance and issue reporting, and installation of security plugins.
What do our clients say about us
Let's work together and improve your business !
Are you ready to start the conversation? Great results don't just happen, they happen because you make them happen. Let's get your great results started today!