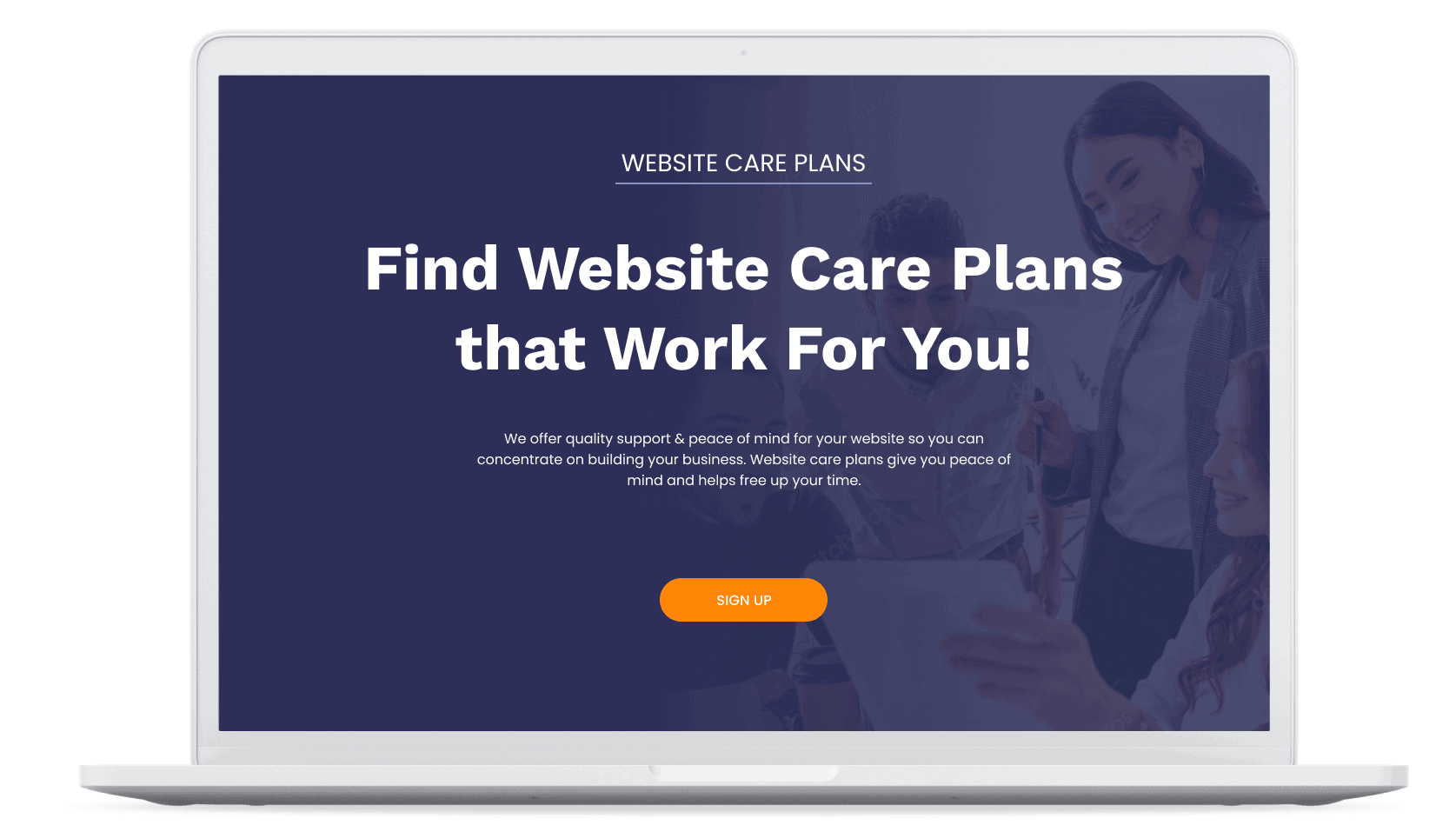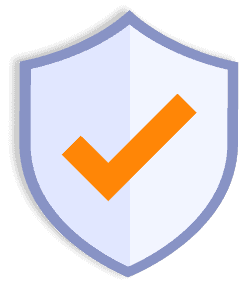 You might have asked this question yourself but there are lots of reasons that sites get hacked. Of course, there are obvious reasons such as that the hacker wants to steal from the monetary aspect of your site but most hacking goes far beyond this.
One example that any Australian will know about is the Census 2016 debacle. Hackers typically plant malware on sites by exploiting software vulnerabilities and then activate the malware at a later time to seize control of all the affected sites. The hackers then use the infected websites to launch an attack on the site they want to take down.
A DDoS attack typically targets large websites, such as Facebook or a government site. By using your site as collateral for the bigger attack, Google will flag your site as hacked and remove it from ranking until the issue is resolved.
You may also have your site destroyed beyond repair and without quality backup and restore options in place, you will need to have your site rebuilt from scratch. Not only is that a very costly experience but you will be without your site for 4 – 8 weeks!
Now the real question is can you afford that type of downtime?
Now the real question is can you afford that type of downtime? You really might need to think about getting Website Care Plans and making your life easier.
Your Business Needs
Website Care Plans
No matter the size or purpose of a business, having a website is a digital asset of modern operations. In today's digital landscape, websites are critical to success and the importance of having a secure, optimised website means businesses must take all the necessary precautions to protect their online presence.
Websites are Vital in Today's Digital Bloom
So, you have a website that is crucial to your business. It generates leads, customers, and revenue, and if it doesn't… it really should since it's a channel through which customers, suppliers, potential new staff, and partners will find you and engage with you.
Your website is fundamental to the success of your business and you want peace of mind that it will be up and available for your audience 24/7 without interruption. Your site is also responsible for building trust and credibility with your customers and is probably the single most important marketing tool your business has.
Without using website care plans you may find things like security & performance slips. This can be harmful to your SEO and the uptime of your website.
All Software is Vulnerable
All software needs to be updated on a regular basis including the software that powers your website, including the plugins that you have installed.
Your competitors are continually evolving and innovating with new websites and online strategies. The world is getting smaller as more of us connect to the web and that means it is only going to get harder to keep up, let alone stay ahead of the pack.
More and more websites are getting hacked and attacked, including big players like Twitter and Facebook as well as millions of small businesses every day so your business website is no exception. It's the nature of the world we live in and unfortunately, websites are an easy target.
Keeping your website up to date, backed up and secure can be time-consuming and a tedious task. It takes you away from what you should be doing, which is building relationships with your clients, staff, and partners.
Technology continues to evolve and it's tricky to keep abreast of all the trends, new features, and developments coming in every few months. You also need to know the best practices for website maintenance, which is not an easy task.
A website care plan is one of the best ways to ensure that your website is always up and running, secure from any potential threats, and optimised for maximum performance.
The Benefits of
Website Care Plans
Let's Work Together!
Take your online presence to the next level and get access to website care plans that provide you with peace of mind and help keep your business running smoothly.
Our website care plans typically include a range of features designed to provide the highest level of security, maintenance, optimization, and support available.
Security Monitoring
To ensure your website, confidential data, customer information, and other sensitive assets are safe and won't be compromised by malicious attacks.Our care plan ensures that websites are safe from any potential cyber threats and we identify and quickly address any malicious activity on your website before it can cause damage.This involves a range of preventive measures, including regular security scans for malware or other threats, configuration audits for server and network settings, spam filtering, uptime monitoring, and implementing a web application firewall.
Performance Optimization
To improve the speed and uptime of your website as we continuously monitor, take steps to optimise it, and do what is necessary for your website to be fast, reliable, and functioning as expected.From regular back-ups and software updates to implementing caching solutions and optimising images, we make sure to lower your business website's bounce rates and heighten your ranking on the search engine results page.This will include caching, minifying code and images, improving server response times, optimising database queries, and more.
Regular Maintenance
To conduct regular or scheduled website backups and updates of all your data & files stored on your website.We implement automated daily backups and even updates for your WordPress website, tools, and premium plugins that are securely stored offsite, so you can rest assured knowing your data is safe in case of an emergency.Backup files are created periodically and include the contents of your database as well as all uploaded media, blog posts, forms submissions, comments & more. This helps protect against any potential disasters.
Proactive Measures
To perform website maintenance, optimization, and priority support for maximum performance.We take proactive measures to keep your website running in top condition, ensuring that your website is secure and user-friendly.This can even range from regular software updates, server monitoring, performance optimization to fix broken links, Google Analytics optimization, and content management systems.
24/7 Operation
To provide outstanding technical support should any issues arise with your website or just needs assistance with something related to your website's development.Our amazing team of experts is available to help you and provide ongoing support throughout your whole journey with us.With 24/7 around-the-clock operation, we are here to answer your questions or address any concerns you might have about anything related to your website's project, development, or maintenance.This ensures that you'll always remain in control of your website and that any problems won't hinder your business operations.
Our
Website Care Plans
include hosting and peace of mind, and a team of experts on your side.
Bonus features included in your care plan
Over $1,000 included WordPress plugin licenses. Includes Elementor, Astra Pro, Gravity Forms, Advanced Custom Fields, Cleantalk, Rankmath Pro, Happy Files, iThemes Security Pro and more for as long as you are a care plan customer.
Performance Plan Includes:
Bonus features included in your care plan
Over $1,000 included WordPress plugin licenses. Includes Elementor, Astra Pro, Gravity Forms, Advanced Custom Fields, Cleantalk, Rankmath Pro, Happy Files, iThemes Security Pro and more for as long as you are a care plan customer.
Bonus features included in your care plan
Over $1,000 included WordPress plugin licenses. Includes Elementor, Astra Pro, Gravity Forms, Advanced Custom Fields, Cleantalk, Rankmath Pro, Happy Files, iThemes Security Pro and more for as long as you are a care plan customer.
Our Help - PurpleCow Digital Marketing
At PurpleCow Digital we understand how important your site is and that you want to keep it running smoothly, with minimal downtime and maximum efficiency.
We have the experience to keep your website up and running, backed by our commitment to providing only outstanding customer service and support. Our team is also well-versed in web development, web design, and digital marketing that can help you with almost any project.
We offer cost-effective plans that are tailored to meet your individual needs and budget. Our plans provide the convenience of a comprehensive solution with the assurance that you receive excellent quality service and support.
We are here to provide you with custom solutions for your website needs. We understand that every business is unique, so we provide customised plans to fit your budget and give you peace of mind knowing that your website is in good hands.
We provide a variety of website care plans to suit your needs, whether it's basic maintenance or complex solutions. And our skilled team is available around the clock to assist you to keep your website running at its best.
Take the worry out of managing your website by enlisting our Website Care Plans! Contact us today
We'd love to speak to you about how we can help support your business and website for your peace of mind. 
Please send us an email at st******@pu*******.digital and we can help you get started or simply click on the link and set up your subscription today. 
What are the Cancellation Policies?
We don't lock you in to a plan. You are free to leave anytime. We simply have a 30 day calleation notification policy.
Are there costs associated with migration?
We will migrate your site to our superfast and secure VPS server free of charge.
If you move your site away and want to bring it back, there may be costs involved as site migrations are not a 5 minute exercise. Please reach out to us to discuss this with you.
If you wish to move your site to a different server, that is usually left to the site owner. We can help if needed but a fee will be payable. 
Is malware removal included in the website care plans?
Malware removal is included only on the premium website care plan. 
What about fee structures & hourly rates?
*Fee structures are reviewed every 6 months. This is due to the growing demand and costs within the industry. Our fees are very reasonable but we understand the financial pressures on small businesses.  All existing clients' pricing is only reviewed once per year. Also, we only take on a limited number of clients to ensure service is not compromised.
Casual hourly rate is charged at a standard rate of $100+ GST per hour. This rate is reduced on certain SEO Plans.  Please see each plan for the exact rate applicable.
Do you offer discounts for multiple websites?
Yes. We offer 10% discounts if you have more than one website.
Do you support eCommerce or Membership websites?
Yes we do. They are supported under the Premium Website Care Plan.
I already have a website. Can you look after it for me?
Of course! We will need to run an initial Website Health Check to see if there are any current issues on the website. Then we can recommend Website Care Plans. 
Does this mean my website will never go down or be hacked?
We really pride ourselves on the standard of care we provide. However, we can't guarantee that your site will not be a target or that hosting may go down. These are out of our control. What we can guarantee is that we will have a backup that we can quickly install, be able to see why the site has gone down, and fix it. And we will install security measures to best protect your website.