Join the Digital Era and Start Growing Your Business Today with PurpleCow Digital Marketing!
Having a website is an essential part of any successful business, and it gives businesses numerous opportunities for growth and improvement. By leveraging analytics, optimization technologies, industry trends, and strategic expansions, businesses can maximise their potential and ensure they are getting the most out of their digital asset–their website.
Your website serves as an extension of your brand, allowing you to showcase what you can offer or solve which then makes your business unique in a way that print and broadcast media cannot do. You can create custom content for your website and use it to tell the story of your company more effectively than ever before.
In this digital era, your website can definitely help customers find you and your business, as well as provide more information about your products and services, and contribute to better sales conversions.
Take your business to the next level and join the digital era with PurpleCow Digital Marketing. Let our team show you how we can help you make your website work for you.
Websites Today are Actually a
Digital Asset

and Your Business Needs One!
Did you know that your business is a digital asset? And your website is essential for today's generation and technology advancements. Having your own WordPress websites allows your business to grow its customer base and create brand loyalty by providing helpful content, product information, and more.
It is important for businesses to have an online presence, stay competitive, and increase their visibility because a website is a place where customers can find out more about what the company offers. Just by getting into a website platform and launching your business sites to the world wide web, you can bring a number of advantages to your business: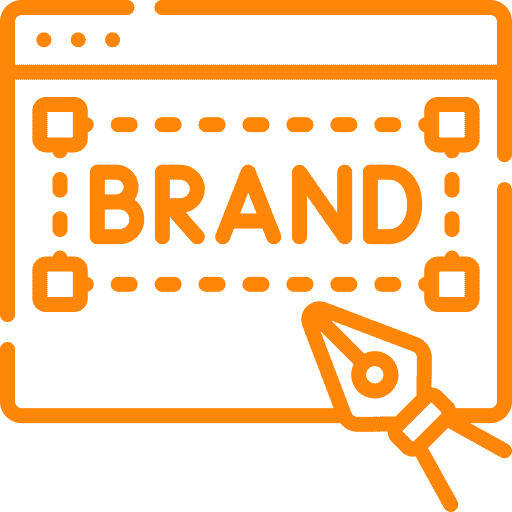 Superior Branding
Creating a strong visual identity for your business or brand could also be achieved through having your own well-designed website and owning custom domain names.Taking the time for the web design process helps you create a professional image for your business, allows you to control the look and feel of your brand, including the design, colour scheme, and logo, and just makes it stand out from your competitors. There is no doubt that it is a great way to establish your brand consistency and improve its recognition among potential customers.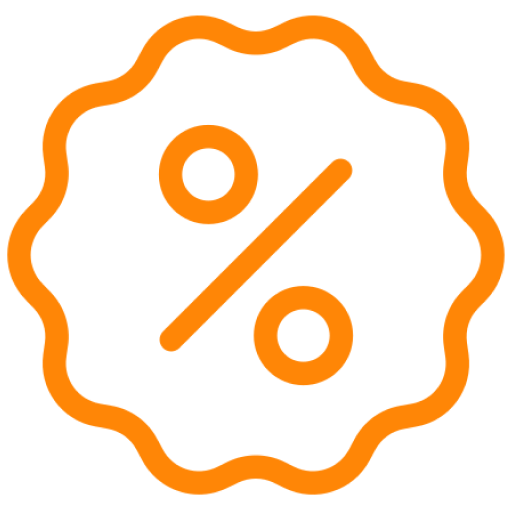 Quality Leads and Sales
By investing in digital marketing strategies, you can attract potential clients, obtain quality leads and make them actually buy what you are offering. You can also conduct a website audit, use SEO tools and implement tactics to help increase the ranking of your site in search engine results, which is another way to bring quality and organic traffic to your website. This in return will help you get more leads and eventually succeed online.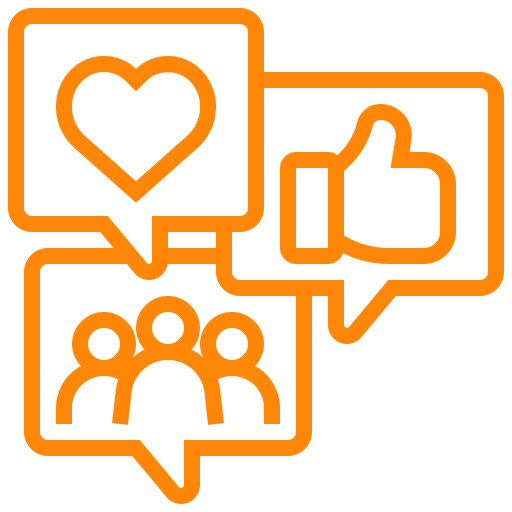 Stronger Relationships and Engagement
You actually have the opportunity to clearly communicate your brand message and values to your target audience and potential clients just through your website. This can be done through the use of your own content, such as blog posts, videos, and infographics, etc., which should also be engaging.

Aside from being able to build loyalty, trust, and relationships, you also have the power to your website and allow it to collect customer feedback and reviews, which can be displayed on your website and used to improve your brand reputation. This could definitely help especially for start-up companies and businesses.

Satisfying Growth and Improvement
A great way to promote growth and improvement in your operations and processes is through your site and this gives you access to an array of opportunities in ways that would otherwise be impossible.

One of the most powerful tools available to businesses on websites is analytics since it helps businesses understand the needs of their customers better, create content specifically tailored for them, and measure the success of any changes or improvements made. Taking advantage of the opportunities, adapting to be better, and staying up-to-date with industry trends, such as new technologies or customer preferences, can help you compete in the ever-changing market.
The Importance of Having Your Own Website in this
Digital Era
The modern world is increasingly digitised and the importance of having a website for any business has become more and more evident. In this digital era, having your own website is no longer an option but a necessity. The importance of a business website lies in three main advantages.

Visibility
Having a website allows your business to be seen by a wider audience. It's the first place potential customers will look to learn more about your business and the services you offer. A website helps you stand out from your competition and makes it easier for them to find you online. It also gives you an opportunity to showcase your product or service in ways that other forms of marketing can't.

With the vast majority of people now using the internet to search for products and services, having a strong professional online presence is essential for businesses that want to reach a wider audience through search engines and social media. This can help increase brand awareness and drive more traffic to your website, ultimately leading to more sales and revenue for your business.

Credibility
Not only does a website make it easier for potential customers to find you, but it also establishes credibility and trust in your business. You can use a website to show off your portfolio and highlight customer testimonials. This helps build trust with prospective customers and lets them know that you are serious about what you do and that you're the right choice for them.

To establish your business as a professional and trustworthy entity, a well-designed website can create a positive impression of your business. This can be especially important for small businesses or those that are just starting out, as it can help to level the playing field and compete with larger, more established businesses.
Profitability
Investing in a skilled website builder is a great choice and tool to help you increase your profits especially if you are planning to put up an online store. You can use your website to promote and sell products or services, as well as capture leads and generate more sales through various marketing tactics. A website gives you the ability to reach out to potential customers all over the world, 24/7.

Businesses should also take advantage of website optimization technologies such as search engine optimization (SEO) and search engine marketing (SEM) which can be used to reach more potential customers, as well as increase website traffic and boost overall sales.
So, What Website
Suits

Your Business?
When starting a business or you already have one, it is important to have the correct website for the industry that your company or brand is in since there are many factors to consider when choosing a website, such as what type of content you will post, how you want your visitors to interact with you, and how much you want to spend on your website.
As websites have become a requirement these days, it is vital to understand which type of website suits your business the best. Making sure that you get an expert website builder and web designer that will ensure that whichever type of website you decide to go with, would work in accordance with your business's needs.
Depending on the industry where your business belongs, there are actually a variety of websites that only suit certain businesses. Aside from knowing your market and audience, it is also worth keeping in mind on determining what kind of website you need and want to build for the business that would actually suit you as well.

Corporate Websites
Corporate websites are designed to represent the identity of your business or brand, display contact information, advertise your products and services, and provide an online platform where potential customers can engage with your business. Most businesses usually suit this kind of website, even swimming, sporting clubs, and tradies!
A successful corporate website is one that is built by an expert website builder that conveys your brand message effectively through blog/web content and web design, entices visitors to take action, and encourages them to come back for more. So make sure when you create a website for your business, you get an expert with a high skill level.

Ecommerce Websites
Ecommerce websites focus on businesses that are selling online, from products to services. They are designed to help businesses with an online store to market and promote their web page of goods in an interactive and easy way through the use of campaigns and other marketing tools. This allows internet users to directly purchase from the websites and complete their online transactions in a few clicks.
A skilled website builder and web designer will create an ecommerce site that has features to sell online goods such as product catalogue web pages, shopping cart functionality, payment processing capabilities, and shipping options and have intuitive user interfaces to help visitors navigate your site seamlessly.

Media & News Websites
If your business or brand happened to fall under the industry of media, then a different world awaits you out there, as media and news outlet sites are structured differently, especially with the factual accuracy of the content, news stories, and current events provided on your website.
News sites come with features such as a front page (just like the newspaper), content management, search engine optimization (SEO), multimedia support, commentaries section, social channels integration, and more since they are typically highly interactive websites.

Service Provider Websites
Businesses that only offer services rather than products, such as firms, travel agencies, streaming and tools, and many more, are usually suited for this type of website as this has the purpose of helping clients find out about the services being offered and take action with ease and convenience.
The service provider website is structured to be easy to navigate through desktops or mobile devices, in a way that even comparing the different services your business offers is made much easier for your visitors.

Nonprofits Websites
For businesses that belong to the nonprofit sector, this is built to connect with potential donors and reach out to a wide range of people who are interested in their cause and eventually create an online community.
Most websites for nonprofits contain website templates and sections such as donation pages, volunteer pages, contact forms, membership areas, resource downloads, testimonials, and more. With all the necessary information provided on your nonprofit site, it can also be a great opportunity for your business to showcase its portfolio and skills.
Regardless of what type of websites suits your business, it is essential to find an expert website builder who can help you create websites that have the right content and design elements, as well as the right balance between user experience, usability, search engine optimization, and marketing. This will help you reach a wide range of target audiences to increase engagement, leads, sales, and growth for your business.
Grow Your Business with PurpleCow Digital Marketing Today!
Don't wait – start growing your business today with PurpleCow Digital Marketing. Our team is here to provide the help and support you need to make your website work for you.
Have The Ability to
Reach Customers

From All Around the World
Your own website can be a valuable asset for any business. It can help to increase visibility, build trust and credibility, facilitate marketing and promotion, and improve the customer experience.
With all of its great, versatile, functional, and well-designed features, your digital asset assures you have created an impressive and established image of your business and brand. Plus with all the advantages that come with having a website, there's no reason why you shouldn't have one of your own.
Work with
The Most Trusted Digital Marketing Agency

in Australia
PurpleCow Digital Marketing builds websites that are specifically tailored to your business needs. Whether you need a basic website or something more complex, we can accommodate it for you.
We understand that having a website is just the beginning. We provide comprehensive digital marketing services to help you make your website work for you. Here are some advantages of working with us:
With over a decade of experience, PurpleCow Digital Marketing has become synonymous with success in the online sphere. Our skilled digital marketing team will help you and your business succeed by getting the most out of every campaign- no matter the budget.
Whether you are just getting started or already have an existing website, PurpleCow can help ensure that it is working for you the way it should be. Our team of experienced digital marketers will provide comprehensive services including SEO (Search Engine Optimization) and content marketing to ensure that your website is reaching its full potential.
We also specialise in social media marketing, PPC (Pay Per Click Advertising), email campaigns, and more. Our goal is to help you reach your goals by creating a custom strategy tailored to your unique needs. Regardless of the size or type of business, we can help you achieve success in the digital age.
If you're not sure which type of website is right for you, our team at PurpleCow Digital Marketing would be happy to help. Get a website quote today!
A digital asset is any type of data or information that exists in a digital format and can be used by your business. This includes website content, videos, images, audio files, web applications, and more. Having a digital asset means having the ability to quickly and easily access your business' information.
Do I really need a website?
Whether or not you need a website depends on a number of factors, including the nature of your business, your target audience, and your goals. In short, while a website may not be necessary for everyone, it can be a valuable asset for many businesses. If you think a website might be right for you, it's worth considering the potential benefits and exploring your options.
What are the benefits of having a website?
Having a website can provide a number of benefits for businesses, including:
A website can help you establish your brand and establish your business as a professional and trustworthy entity.

A website can be a convenient way for customers to learn more about your products or services, contact you, or make purchases.

A website can be a valuable marketing and sales tool, allowing you to reach a wider audience and generate more leads and sales.

A website can help you improve your search engine rankings, making it easier for potential customers to find you online.

A website can be a cost-effective way to provide information and support to customers, reducing the need for expensive call centres or in-person support staff.

A website can help you stay competitive in today's digital marketplace, where consumers expect businesses to have a strong online presence.
What are the types of websites?
There are many different types of websites, each with its own unique characteristics and purposes. Some common types of websites include:
E-commerce websites: allow users to browse and purchase products online.

Blogs: features regular updates, often in the form of written articles or posts.

Social media websites: allow users to create profiles, connect with others, and share content.

Business websites: provides information about a company, its products or services, and its contact information.

Educational websites: provides information and resources on a particular subject or topic.

News websites: provides up-to-date information on current events and news stories.

Portfolio websites: showcases the work of artists, designers, or other creatives.

Government websites: provides information and resources related to government services and programs.
These are just a few examples of the many different types of websites that exist. In general, the type of website you choose will depend on your goals, audience, and the type of content or services you want to provide.
How to protect and manage my website as a digital asset?
To protect and manage your website as a valuable digital asset, ensuring that it continues to function smoothly and securely, you must:
Back up your website regularly

Keep your website software and plugins up to date

Use strong and unique passwords for your website and admin accounts

Monitor your website for suspicious activity and respond quickly to any security threats

Review your website's terms of service and privacy policy

Invest in website insurance