Attract Customers in Your Area and Boost Your Business with Targeted Local SEO
As a local business owner, you may already be aware of the digital bloom and the importance of having a strong online presence in order to reach potential customers and stand out from the competition.
One of the most effective ways to do this is through local SEO, which is the practice of optimizing your online presence such as your website or just your Google My Business listing for customers searching for local businesses in your local area.
By following the best practices for local SEO, you can increase your online visibility on search engine results pages like Google, which can lead to more foot traffic and ultimately, more customers and increased revenue for your business.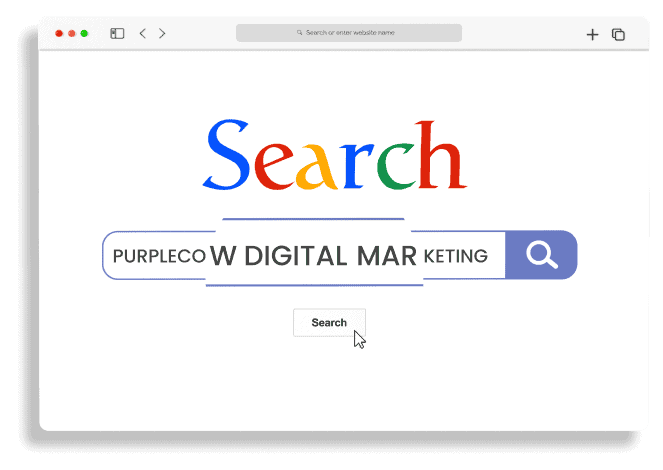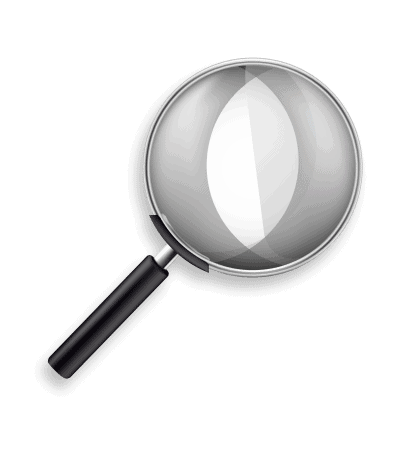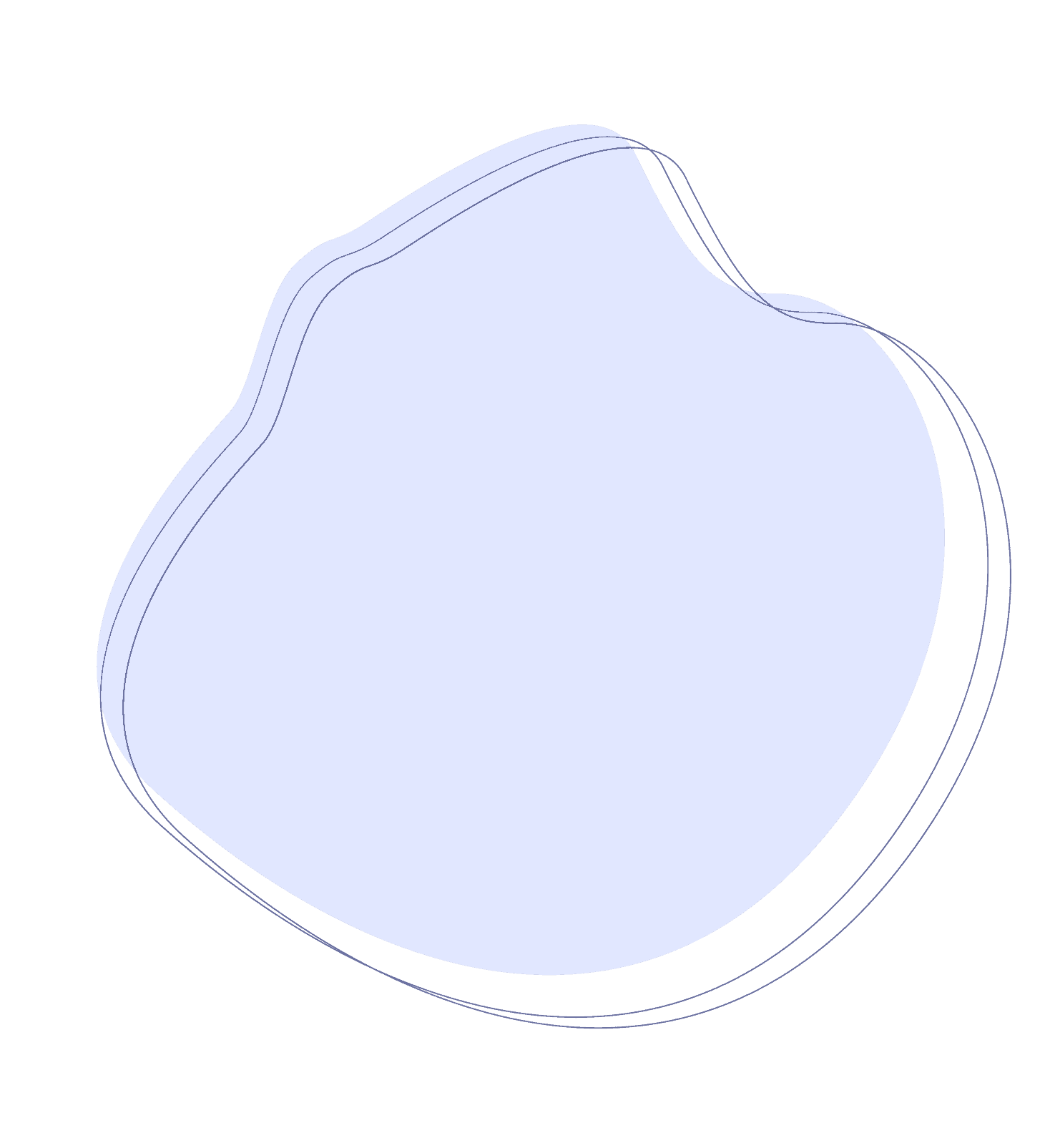 Local Businesses Need Local SEO
As a business owner yourself, you have business goals and aims to top the competition and you're always looking for ways on how to achieve these.
Local search engine optimisation (SEO) is a crucial aspect of online marketing for local businesses and this can definitely help to drive traffic and sales for your business.
Generally, local businesses especially those with a physical location that wants more and better foot traffic or have a specific service area, such as a restaurant, store, or service-based business, need local SEO in order to be found by a local audience and potential customers.
By optimizing your website for local search terms and ensuring that your business is listed in relevant local directories and local business listings sites, you can rest assured of an increase in your local search visibility in local search rankings.
Dominate the Local Search Engines Rankings
Having a good local SEO strategy for your local business not only helps you to attract nearby Google searches and queries related to your business but also targets quality clients within a specific geographic location.
If you've been wanting to top the Google local search results for quite some time now, you will be needing a reputable local SEO company that has a proven local SEO campaign to achieve local SEO success and dominate the local rankings either from website or mobile search.
The Keys to Success is Just One Click Away!
Are you tired of your business getting lost in the online abyss? It's time to break free and rise to the top! Don't miss out on our exclusive tips and tricks to boost your online presence.
Attract Quality and Local Customers
As a local business, attracting local customers is likely an important goal, and focusing on local SEO as one of your online marketing tactics can be a helpful tool in attracting local customers and topping other local businesses.
Here are proven statistics on why local SEO should be your top priority for your local business and customers.
1. Customers will know your business through online search
Over 97% of online users search the net for local product services in their area. Remember, there are 31 million internet users and searches in Australia in January 2020 alone.
2. Purchases are often made offline after knowing your business
About 88% of people who do local research often visit or call the company they saw on the local search results page on the same day.
3. Businesses have higher chances with proper local SEO strategies
People are commonly searching for businesses 'near me' every day. This grew to a hefty 200% increase over two years. It's that important to transact with a business just around the community!
4. Customers want the quickest answer or solution
Getting on the first two pages is important. That's because 92% of local searches choose to transact with businesses on the list there.
5. Google is the most used search engine in Australia
4 out of 5 Australians use Google to find local information on businesses nearby.
How Local SEO Helps Your Business Grow
Local SEO plays a huge role in getting you ranked higher in geographically-related searches. Factors such as distance, relevance, and activity, play a huge role when customers are trying to search for you. Here's what it can help you with: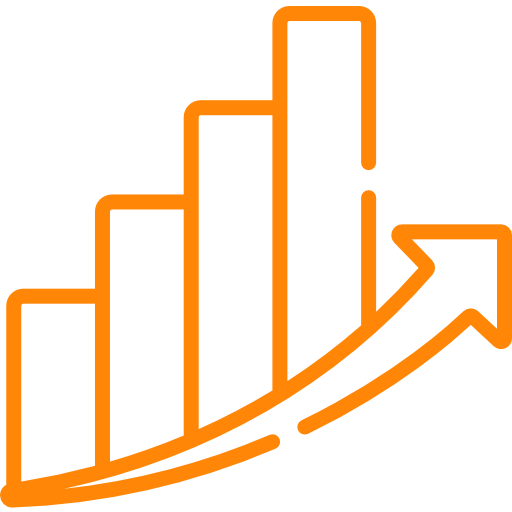 Increased Local Brand Visibility
About 97% of online customers search for a brand near them before they decide to buy. Local SEO helps your business stand out from competitors by increasing your page ranks and appearing in maps, local listings, and other local directories as people are searching for it.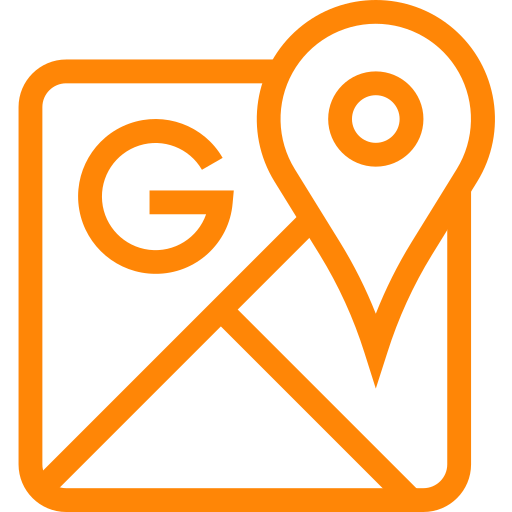 Higher Ranking on Google Maps
Google My Business is a great tool to help you rank higher in search results on Google Maps. Having a verified Google My Business page with complete information such as hours of operation, physical location, contact information, and website URLs related to your business can better your local search visibility as customers are searching for it on Google Maps.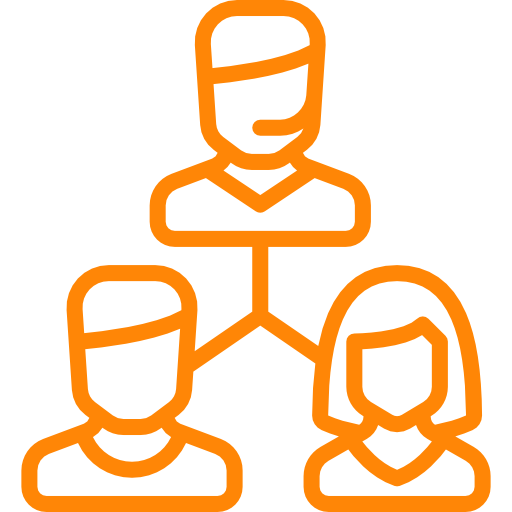 Greater Chances to Nearby Customers
By doing local keyword research then optimizing content specific to your city or area and getting listed in relevant business directory listings, you can increase your odds to be found by people in and around the area. With local SEO services, you will have better chances of receiving targeted leads that have higher conversion potential.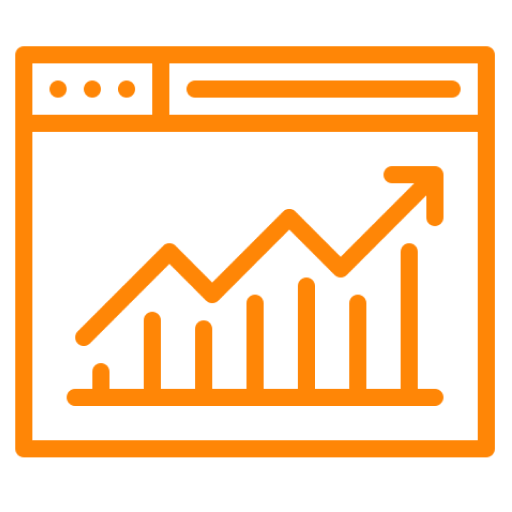 Improved Web Traffic, Leads, and Local Sales
Did you know that 80% of repeat customers are responsible for high returns on investments for businesses? And, most of these customers actually come from your local SEO marketing and community!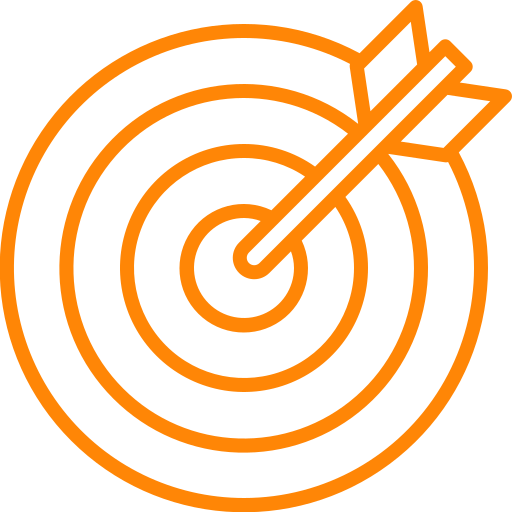 Targetted Local Strategies
Local SEO services are the best way to connect with potential customers and reach your local market. Focusing specifically on the region, city, or area where you operate can really help you target potential customers in a more effective manner.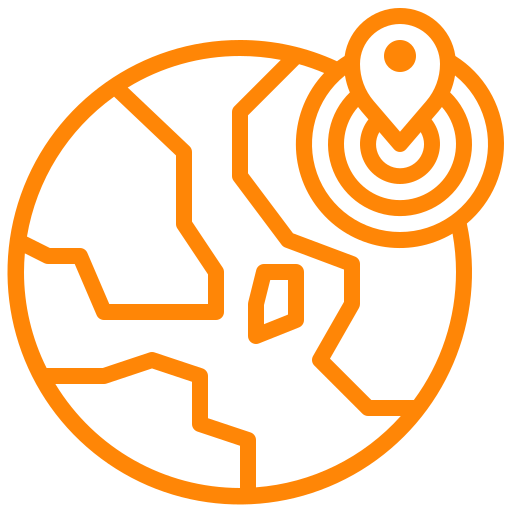 Geographically-centered Campaigns
Most businesses think that targeting all demographics is a wise choice to bolster income. However, you could end up spending more because you did not target your campaigns geographically and focused demographically. When running a campaign, you need to target a specific audience that appreciates more of your products or services.
What PurpleCow Digital Marketing
Can Offer
If you are struggling to maintain a successful local SEO campaign for your business, contact PurpleCow Digital Marketing now. PurpleCow Digital Marketing is your best local SEO company for your small business that offers a holistic and optimized experience for local businesses. We're local just like you and we understand the need for businesses to boost their rankings and business online.
At PurpleCow Digital Marketing, we provide comprehensive local SEO services with the aim to help businesses rank higher in local search results. Our team of experienced SEO professionals will work with you to develop a tailored local SEO strategy that meets the needs of your business and ensures maximum visibility and organic traffic for your website.  Our main and vital tasks include: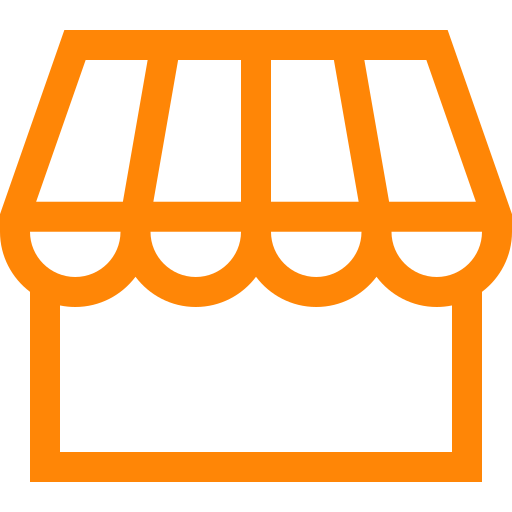 Optimizing and Managing Local Listings, Especially Google My Business
We want to see your online business develop trust and credibility among your prospects. PurpleCow Digital Marketing helps business owners in setting up and optimize their Google My Business account and other listing directories of their choice. We will also integrate other SEO services, copywriting, photo and multimedia assistance, and reviews and updates during setup.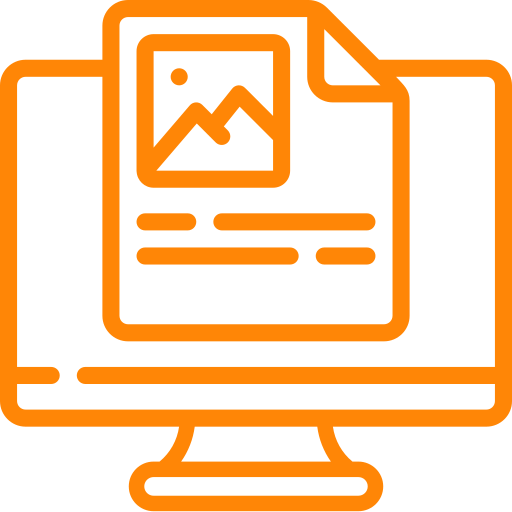 Publishing and Optimizing Listing Posts for Localized Usage
Popularity is enough for Google to read through the index and when Google sees enough activity on your Google My Business listing, it'll rank that listing higher. An activity may be all about the events or occurrences happening in your listing and it can be reviews, short posts, or posted photos you did or from your customers. Who wound want a listing with dead content, anyway?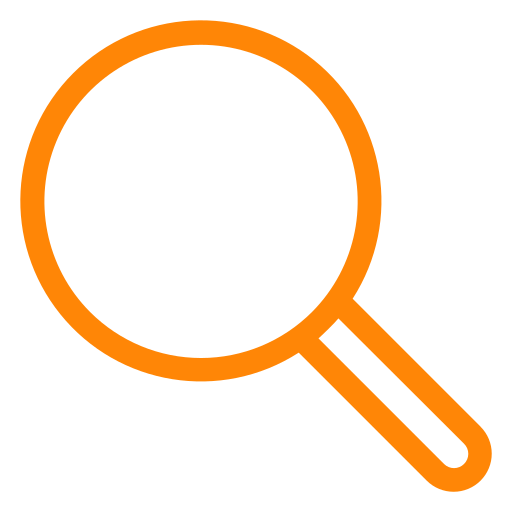 Fine Tuning of Your Web Content for Local Searches
We will use the right keyword to optimize your website content for local customers and these keywords will be embedded in your blog posts, web pages, images, or videos to improve rankings on local search engine.
Our Local
SEO Services

Process
Local SEO (search engine optimisation) is the process of optimizing a website and online presence to rank higher in organic search results for location-based searches.
Having local SEO services as one of your digital marketing strategies, this can definitely help businesses generate more website traffic and lead from users in their local area.
While local SEO services might be easy to do, there are actually a lot of things that go into making sure a website is optimized for local search results.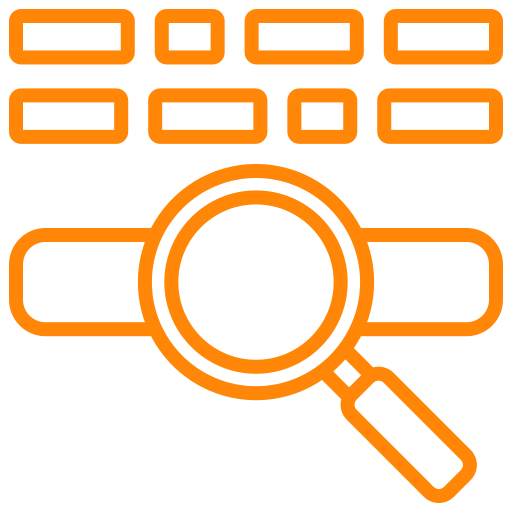 1. Search and Use Local Keywords
We will do proper keyword research with the local intent in mind and then include these keywords in your website's content and metadata that are relevant to your local area. This can help search engines understand the location of your business and improve your ranking in local searches.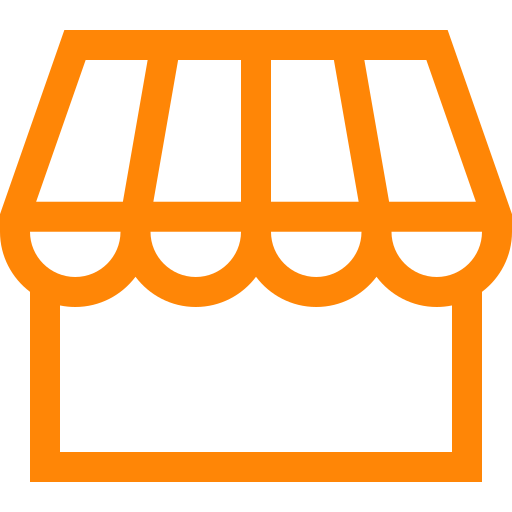 2. Claim and Optimize Google My Business Listing
Google My Business is a free listing service provided by Google that lets small businesses list their information on the search engine. It's a great way to get your business noticed in local searches and improve your local rankings in both traditional organic search results as well as Google Maps. We will help you to claim and optimize this listing, which includes adding important details about your company such as business name, address, and phone number and make sure all of this information is accurate and up-to-date.

3. Create Local Content
We can write blog posts and create pages on your website that are relevant to your local audience through our content marketing services or publish posts on your Google My Business account. This can include information about your local community, events, and landmarks.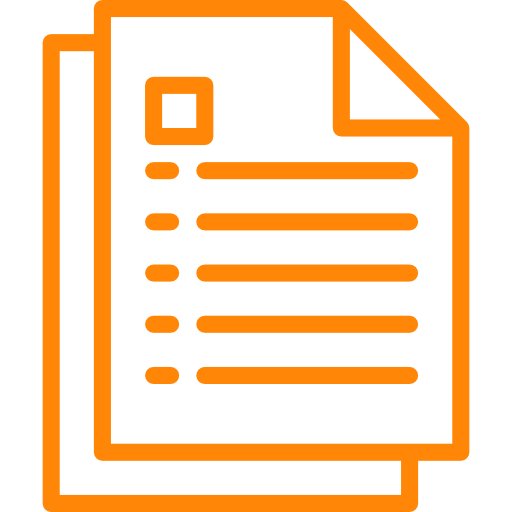 5. Build Local Citations
A citation is a mention of your business NAP (name, address, and phone number) on another relevant website. The more consistent citations you have, the more credible your business appears to search engines.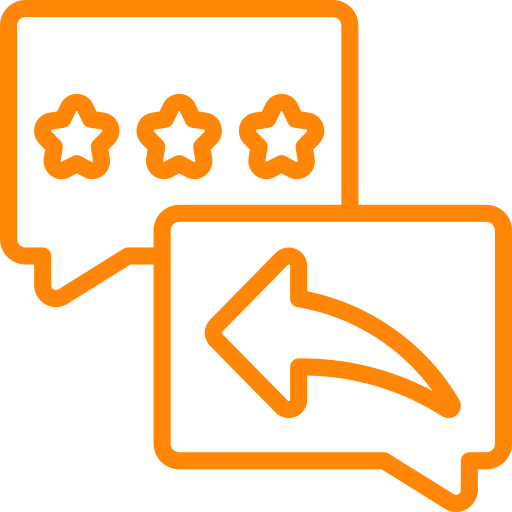 6. Acquire and Respond to Reviews
We will encourage you to have your customers leave reviews for your business, especially on your Google My Business Listing and sites like Yelp, Facebook, and other aggregators as these positive reviews can be a ranking factor that can help to improve your local SEO.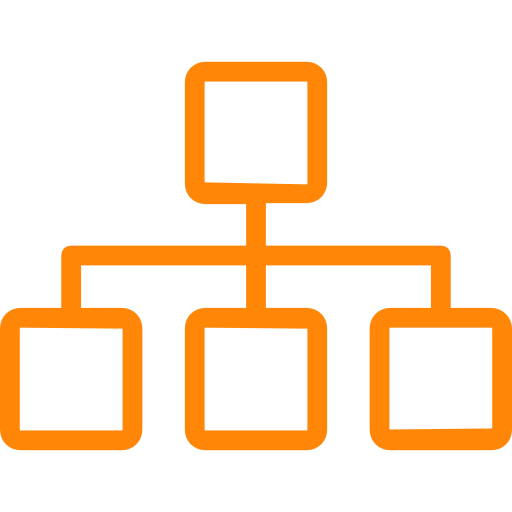 7. Optimize Website for Mobile
As more and more people use their smartphones to search for local businesses and do other inquiries, it's important to make sure your website is optimized for mobile devices to create a better user experience on their end. We have a web development service that can help you achieve this.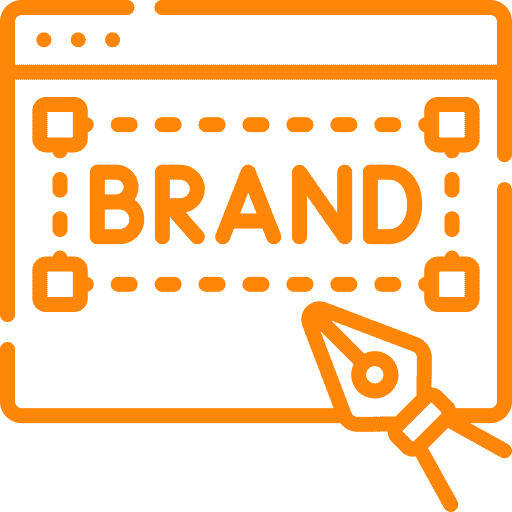 8. Use Structured Data (schema)
Structured data or known as schema, is a standardized format for providing information about a page and classifying the page content. By using structured data on your website, you can help search engines understand the content on your pages and improve your visibility in search results.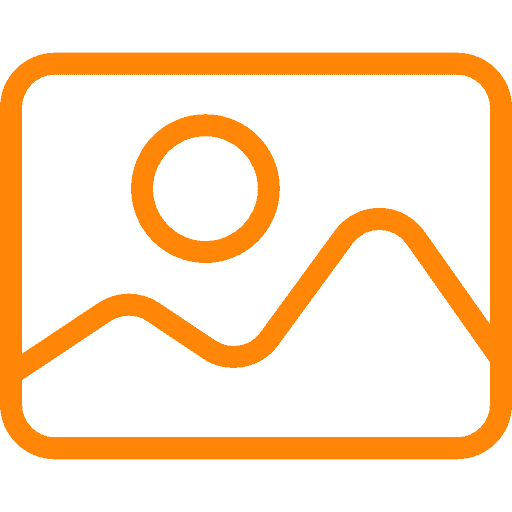 9. Geo-tag Images
We will include images that are geographically tagged on your website which are also relevant to your local area. This can help to improve the user experience, make your website more visually appealing, and higher chances to be found on Google with optimized images.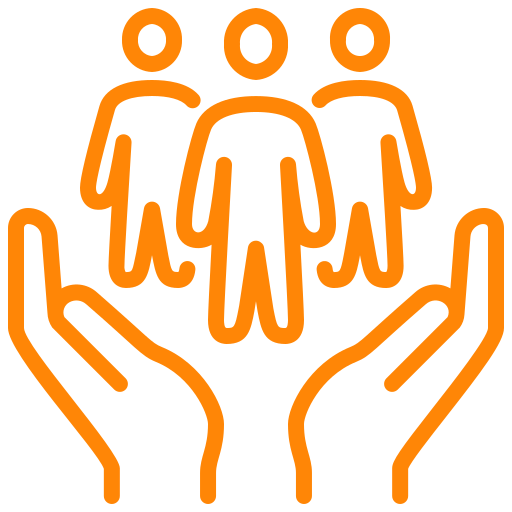 10. Engage with Audience
We will advise and encourage to connect with your local community by responding to reviews, interacting with customers on social media, doing email marketing campaigns, etc. This can greatly help to improve the reputation of your business and increase customer engagement and loyalty.
Join the Thousands of Successful Businesses That Have Improved Their Local SEO with Us!
At PurpleCow Digital Marketing, we offer a range of local SEO services that can help you rank higher in local search results and bring your business ahead of the competition.
Our team of experts are here to help you create an effective strategy that is tailored to your needs and budget.
Contact us today to get started with our local SEO services.
Local search engine optimization (SEO) is a digital online marketing strategy that boosts the search engine visibility of a local business in search engines, Google maps, specifically to the local community. It's not just about reaching customers and topping local SEO efforts and business listing, but, also to create a positive buzz around your small businesses.
Why is local SEO important?
Local SEO is an important part of any small business's digital marketing plan. It has the power to drive local awareness, visibility, and traffic for businesses that are targeting a local audience. Local SEO also improves search engine rankings for your website and increases foot traffic from customers in nearby areas. Additionally, it can help small businesses reach potential new customers and build relationships within the local community.
What do I need for a successful local SEO strategy?
A successful local SEO strategy should include a few key elements, such as on page optimization, content creation, citation building, reputation management, and link building. Additionally, it's important to ensure that your website is mobile-friendly and has a strong presence on social media platforms. Having an up-to-date directory listing with accurate information can also help boost  local SEO.
What are the benefits of Local SEO?
Local SEO can be beneficial for businesses in many ways. It increases visibility and rankings, drives local traffic to your business, builds trust and credible reputation, establishes brand awareness within the local community, and helps to build relationships with customers. Additionally, it provides a cost-effective marketing tool compared to traditional advertising methods.
Local SEO works by optimizing your website and local listings to target a specific geographic area or regions. This includes optimizing titles, descriptions, images, content, meta information, and other factors that can improve the visibility of your business in local search engine results. Additionally, many businesses will leverage citation building and link building strategies to further boost their rankings.
How can I improve my local SEO?
There are a few steps you can take to improve your local SEO. Firstly, make sure that all of your website's content is optimized for local searches. This includes optimizing page titles and descriptions with keywords related to your business and location. Secondly, create a comprehensive directory listing with accurate, up-to-date information and link to your website. Additionally, build links to authoritative sites related to your business, create content related to local topics, and regularly engage with customers on social media platforms. Finally, work to improve your online reputation by responding to reviews and addressing negative feedback quickly.
GMB stands for Google My Business, a free tool that enables businesses to manage their presence on Google. It allows business owners to easily create and update profiles across multiple platforms, including search engine results pages (SERPs), Maps, and mobile devices. Additionally, it provides insights into customer behavior, as well as access to customer reviews and ratings.
How much does local SEO cost?
The cost of local SEO depends on the size and scope of your business. Typically, businesses can expect to pay a mix of setup fee, monthly maintenance fee, and other fees depending on the services they need. Most local SEO agencies charge an hourly rate or provide packages with different pricing structures. Ultimately, you will want to find a provider that provides a high-quality service that fits within your budget.
Where to get local citations?
There are many websites that offer local citations. Some of the most popular ones include Yellow Pages, Yelp, Apple Maps Connect, Bing Places for Business, and Yahoo! Additionally, you can use tools such as BrightLocal or Yext to help you find and submit your business information to local citation sites.
Who should use local SEO?
Local SEO is a great option for any business that wants to generate more leads and conversions in their local area. This includes restaurants, retail stores, medical offices, service providers, and more. Additionally, businesses with multiple locations can benefit from local SEO by optimizing each location for its own specific geographic area. No matter the size or type of  your business, local SEO can help you reach more customers and create a stronger online presence in your area.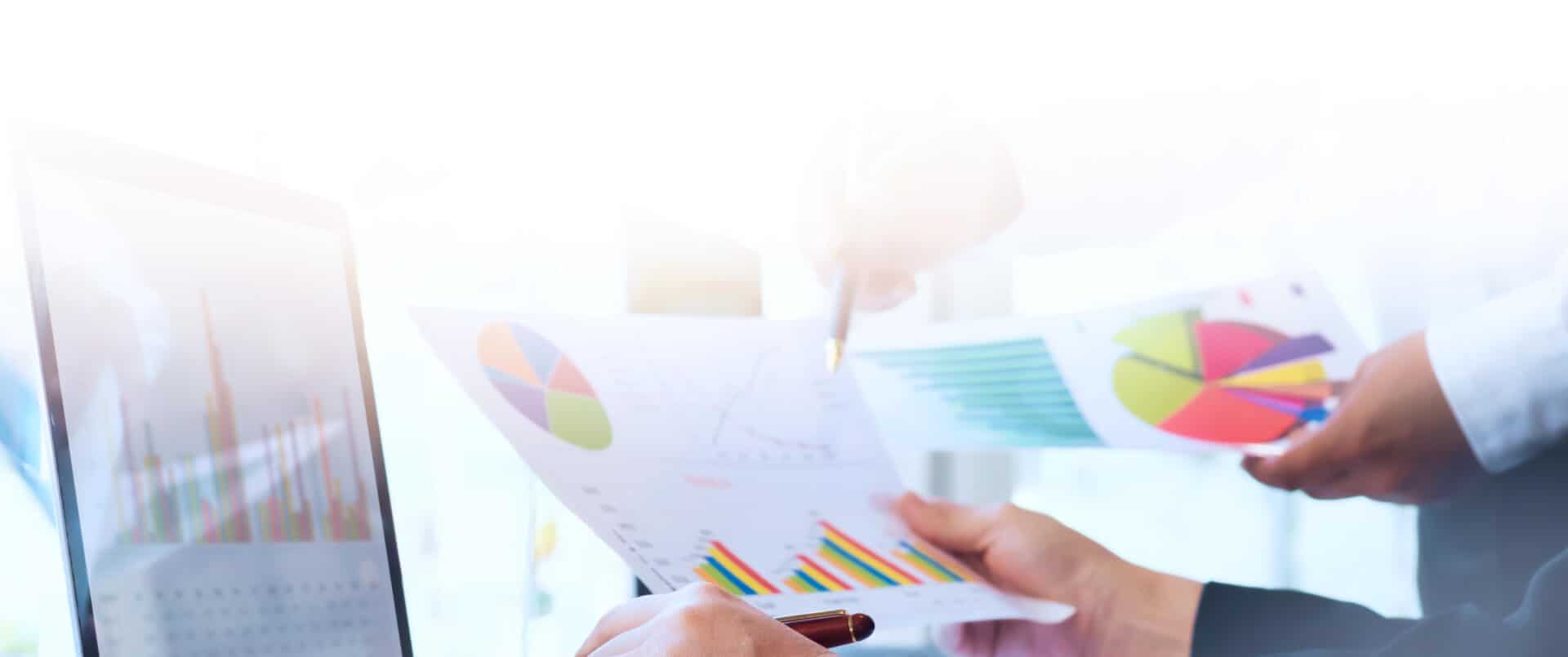 Local search engine optimization (SEO) can help get your business located in the hands of potential customers in your neighborhood, the same way traditional SEO does. A local SEO strategy lets a potential customer know your business location, address, phone (and live), and what you offer.
Local search engine optimization (SEO) can help get your business located in the hands of potential customers in your neighborhood, the same way traditional SEO does. For entrepreneurs, it's critical to see how your SEO tactics can impact a potential customer who's looking for your products or services. Having a local SEO strategy is helpful if you're a brick and mortar business. It may mean that when a potential customer comes to your doors for a press release or news story, you want it to appear for your local pack (soon to be known as the more well-known pack) OR you want your online visitors to see the information that you have in one place.
With local search, a search engine index your business profile differently than with organic SEO. Local SEO is more holistic and targeted as digital marketing is concerned with itself being found by the search engines as a particular product or SEO service.
Local Search Engine Optimization (SEO) Often Known As A Local SEO Campaign
On a purely digital level, SEO can involve a variety of strategies. In many ways, it helps your company rank higher on the local SERP (Search Engine Result Pages) versus the organic results.
The process begins with keyword research. In your search, you have to know which keywords are being used most and which ones require much effort. You also have to ensure that your keyword choice is consistent across your display and search results. Keyword research is a process that helps to find relevant keywords and add them as content to your local SERP.
Your keyword research also helps to find out where your potential customers are located and where they want to visit as well. Additionally, you also need to implement Local SEO efforts to get your business listed in the Local results.
A local SEO campaign can help your business name rank higher within the local listings of Google, Facebook, Yelp, Bing, and Yahoo. Your business name and positioning higher in the local listings are comprised of the keywords used to rank higher within the lineup above. Having a local listing for Google, Facebook, and Yahoo makes search result ranking more relevant for your business.
Online reviews play a key role in your potential customers visiting your site, conducting another online survey, and engaging with other local customers. Therefore, ensure to both use locally-oriented on-page and off-page content to drive readers with your brand in their neighborhood.
Additionally, your organic rankings boost your listing within the Local SERP and provide you with more backlink and link value as a result of your Local SEO strategies.
Local SEO - How Digital Marketing Can Help
Is your business listing really showing up in the local pack? You can definitely get your business revealed by staying in the local packs and building from there. Optimizing Your Local Listing, Off-Page, Meta Description, Title Tag & Meta Descriptions will help your business stand out in the SERP.
Whether your business is listed in your business directory or on Google My Business, having a business listing will boost your local ranking and potential customer engagement with your brand.
Having your main keywords listed, your meta descriptions, title tags, the content you publish and your URL structure should be incorporated into your local SEO strategy.
Having local keywords, as well as phrases, helps to boost the local intent with Google, which lets them know exactly what your business does and who your target customer is.
YOUR LOCAL SEO QUESTIONS ANSWERED
local search

local SEO service

local business

search result

local customers

local search results

local SEO strategy

local search engine optimization

potential customer

local citation

what is local SEO

local pack
How can I learn Local SEO?
Your Local SEO strategy can have much in common with the Local Search Results, especially with digital marketing. This means that you need to create an online presence for your business so that customers and potential customers can find your shop easily.
If the local search results end with your business name appearing in the local pack, you have a competitive advantage. Google, Bing, Yelp, and other search engines want to help your business by presenting the highest-quality services.
So how do you get your business listed in the local pack? According to Datacom, local SEO is a process that three things occur on a search result:
Keyword Research – Shows the search algorithm that your business will appear for.
Meta Description – Shows the ranking factor of your business.
Website Design – Shows the website's design and content.
Knowing how your business ranking affects your local SEO strategy, hopefully by now you've learned how important researching keywords are to your business and on-page content. This being said, it can also help you create a website and or marketing strategy that helps boost your local ranking. Listing your business or creating an SEO strategy for your local business will help you make more business, naturally.
Once you get a website up and running, time for use of the Local SEO service to improve your local ranking will be efficient and the impact of your SEO efforts will be better.
Local SEO and on-page relevance
A blog is actually the backbone of your website that is among the most primary driving factors for page-four rankings. While many of your rankings are determined based on on-page content, such as title tag, meta description and schema markup, your ranking is determined by your in-content citations.
Furthermore, one of the easiest ways to improve your local SEO is by monitoring what digital targets or rankings your business is attracting. Have you updated your Google Post?
Knowing the targets of your local keywords, the available in-content content of your business information, and the local directory your potential customer finds online can help identify your potential customers' search results.
Another way to work on improving your local SEO is by engaging with the visitors. Seeing their Google reviews or online reviews on a SERP makes Google happy and gives your brand an easy way for customers to reach your site.
Improving your Local Search Engine Optimization and Link Building with Datacom
Want to boost your local SEO efforts with you promoting your business online? An SEO expert can help you do so by showing them the rigorous process that Datacom recommends for your business.
Having your business listed on Google will help you appear for searching terms and show Google that you're relevant to the person. Also, having your business listed on the Local Scrap & Recycling site will be helpful to show Google that you want to be there, a ranking factor.
Making your Business & On-Page Content Consistently Consistent will help your Content Marketing get you the backlinks and backlink value that you need to perform in the SERP!
Keep reading to learn how you can partner with your Digital Marketer to improve your Local SEO with Datacom!
YOUR LOCAL SEO QUESTIONS ANSWERED
local SEO

business

keyword research

keyword

meta description

business information

title tag

local SEO efforts

how can I learn local SEO

schema markup

online reviews
What is the difference between SEO and local SEO?
The difference between a local search and a standard search ranking is a different one that only exists between Google and Bing. It is also believed that a local searchers searching for a business listing is in the searchers' region and they typically aim to find the business professional near them. When you are a business owner, or a business within a business, with a strong online presence, you want your customers to be able to find you easily!
Before you get started on creating an SEO strategy for your business, call your Digital Marketer and request a demo to get started on your Local SEO campaign. In both modern times, search engine and digital marketing have become stronger towards the end of the day. In the past, traditional SEO like search engine optimization, for PPC ads, link building, and on-page SEO was often what people relied on. However, these techniques are obsolete with digital marketing which is why your business needs to define an SEO company that specializes in local search engine optimization. By leveraging one of the most important marketing tools, your SEO marketing company will be able to truly enhance the organic results of the search result.
For your business to get win at local SEO, you should always employ a good SEO specialist. This is because any local SEO will be able to wow your target customers with their and helps you increase traffic from the search results by conducting more local keyword searching without having to pay for PPC. However, after your local SEO strategy is started you'll want to start monitoring some of your PPC ads. This is so you can see how your search engine marketing is performing. Some of your local SEO efforts can also include social media, which helps increase your local intent for the business and potential customer that is search online.
The regularity of your outbound links and backlink also helps your local business to rank highly organically. It also determines how many of your backlinks points to the page SEO and how likely it is that your local business is ranking in the local search results. This will help you to increase your organic traffic to the site. Another advantage of local SEO is that if it doesn't have relevance to the user, then they're more likely to complete your conversion and reach your website. As a local SEO expert, we will help to gain more online exposure for your company or organizations.
Content is the key to your local SEO strategy. Your content promotes your website, so there's no harm in having it. Search Engine Marketing will help you mark up your brand by writing article, blogs, videos, and guides on the terminology or how to use it. With a Local SEO strategy your business listing will appear on SERP faster, which is always beneficial. With a Local SEO strategy your business listing will speed up from Google and Yahoo ranking, which will further boost your organic Search ranking.
Local SEO can be extremely effective if done at the right time. Recently a company told us they focused on Global SEO and link building, which helps boost their online presence faster. They didn't want to focus on traditional SEO as that can be confusing to search engines and they didn't want to stress how competitive the global market is. Using a local SEO service can help you for getting the best deal.
YOUR LOCAL SEO QUESTIONS ANSWERED
organic seo

search engine

traditional seo

local

search engine optimization

what is the difference between seo and local seo

global seo

national seo

organic search

local keyword

local customer

technical seo
How long does local SEO take?
This depends on the type of content you'd like to do for your business. So this depends on you. A traditional SEO will take about 6 months to boost your Local SEO ranking from Google. In modern times, professional and experienced SEO strategists will help your business provide quality content.
PPC strategy is another time when SEO strategy is important. The webpage pays the user for their browsing and often in the form of bidding over the whole country. But before you start bidding on your PPC ads, you need to complete keyword research that will help you increase your local SEO ranking to Google. You must be using your keywords and purchase traffic that's related to your local SEO.
Search Engine Optimization is used to increase your Local SEO ranking. Whenever you're done with an SEO service, you can sell the service in the form of selling a business profile on SERP to find out more about the local SEO procedure. These other techniques like backlink and link building also help in boosting your rank and increase an organic ranking to your website.
Social media is another significant platform used to boost organic ranking. If your business doesn't use Social Media properly, you can waste your time with regular SEO or your way of marketing your Small Business to gain more potential clients. With Social Media, you could easily boost your ranking from the local search results.
If you want to run a local SEO campaign, then you'll probably hire an SEO expert. But it can take up to 6 months. Local SEO is a great way for a business to get a higher ranking and build up a larger audience of potential clients and customers to your business. Using an SEO firm can help you at the time you have a Social Media Strategy. The local SEO cost is also a big factor as compared to traditional SEO, you will have to pay for the ads you would need. Adding another Social Media Platform that would help in your Local SEO strategy can also help with boosting your organic ranking and making your local marketing more effective.
So it's always important to choose the local SEO campaign that would help the business to gain more organic traffic to the website. With the help of a local SEO strategy, your business listing will get twice the exposure, which will help in boosting your rankings over time. As a business owner, you won't get quite as many leads or customers as you have with your current campaign. As an SEO service, you can get a higher ranking and more business leads and customers or you can hire an SEO firm to help your social media strategy by promoting your business online. You'll get the consistency that works. Keeping in mind Google's algorithm, higher ranking on social media improves the searcher's involvement on websites. With SEO, you can increase the traffic to your website and show that your website has become a popular spot in the SERP.
YOUR LOCAL SEO QUESTIONS ANSWERED
social media

seo strategy

backlink

how long does local seo take

local seo audit

organic traffic

seo efforts

search ranking

local seo company

ranking factor

google's algorithm

seo results
How much does local SEO cost?
The yearly cost of digital marketing is roughly USD 6,000 for an SEO package. If your business doesn't have an SEO strategy, you can do cost-effective digital marketing for your business with the help of an SEO specialist. But if your business has an SEO strategy, then the Local SEO cost will be about USD 500. But this has quite a slightly high cost as compared, to sum up search engine optimization. So this can be the in-depth information that you can find for the local SEO price.
Technical SEO is the most crucial process and it is why you have to hire an SEO company before going any further in your information. You should be taking a look at the third-party support of an SEO expert. They can help you understand the basic technical aspects of SEO and the path your SEO strategy would take. Your Local SEO strategy should include SEO according to Google AdWords. Knowing this, you could hire an SEO consultant, created by a local SEO expert.
Content Marketing is another essential step and the most crucial step in a Local SEO strategy. With the help of content marketing, you can add a much-needed background to your website and the keywords used in your content. You'll get a high amount of backlinks from your website if you have written the content properly. If the content is user-friendly and it makes your website easy to crawl, then the chances to succeed in your digital marketing are very high.
Link building is another important step and while it depends on your sector, your SEO strategy depends heavily on the local link building. You'll get the boost from any local link building if you give it the proper care. A wise business owner would hire an SEO agency that can get the most out of your link building agency. A local SEO strategy would improve your rankings and increase the visibility of your website in local search and organic search.
So sit back, relax and let your SEO work for you with the help of our SEO pricing guide. Reading this article, you'll get the idea that you should choose the SEO professional that will help in managing your local SEO campaign. But it will also help in raising your SEO budget. So if you're a business owner, then you should choose the local SEO company so you can make a profit instead of wasting any time to boost your SEO package.
With the help of our SEO pricing guide, we can help you in driving organic traffic to your website on Google, Facebook, and other social media. If you're a business owner or you want to boost your local SEO tactics, then you should hire the SEO company by the name of a local SEO company. Also, we'll help with the local links and ranking you need for your local business.
YOUR LOCAL SEO QUESTIONS ANSWERED
seo service

seo campaign

digital marketing

seo expert

local seo campaign

link building

how much does local seo cost

seo pricing

seo company

seo cost

seo agency

local seo pricing