Looking for managed hosting services?
Relax, we got you!
If you're a small business owner, you understand how important it is to have a website and you know that finding the best-managed web hosting services and a managed hosting provider can be a challenge. But between managing your business and keeping up with everything else, who has time to deal with the technical side of things?
Look no further than PurpleCow Digital Marketing! We are a managed hosting provider offering premium managed web hosting services that are perfect for small and large businesses. We can help you find the perfect solution for your needs without overspending.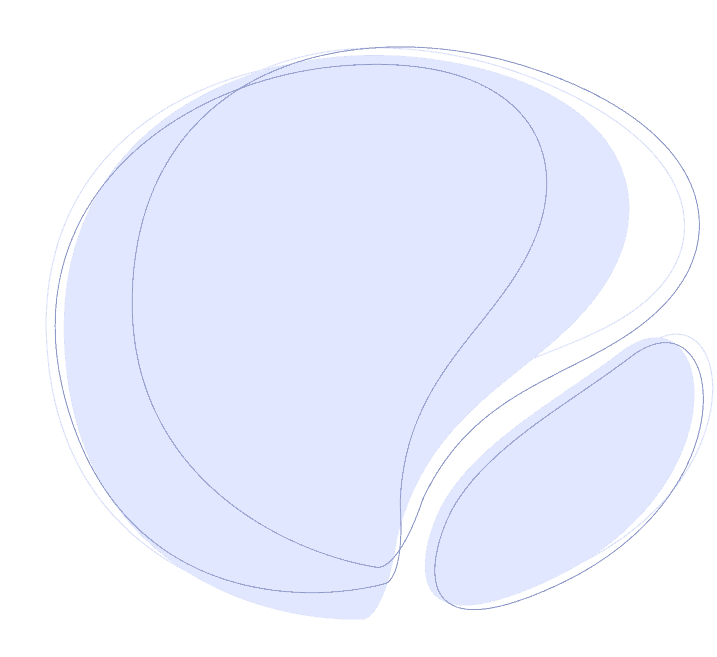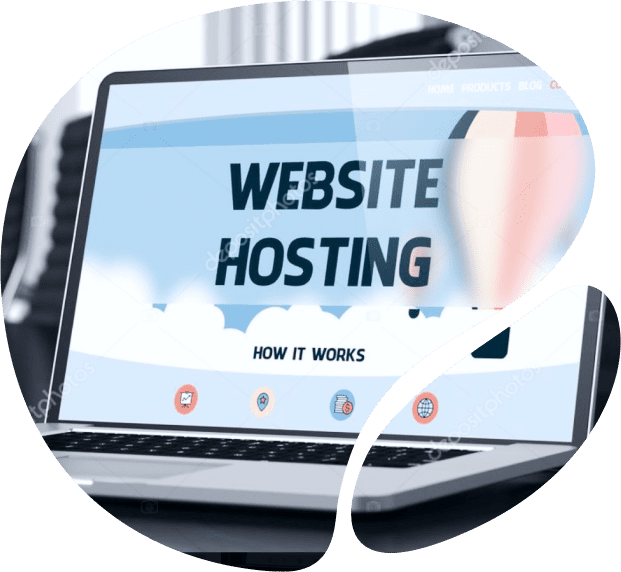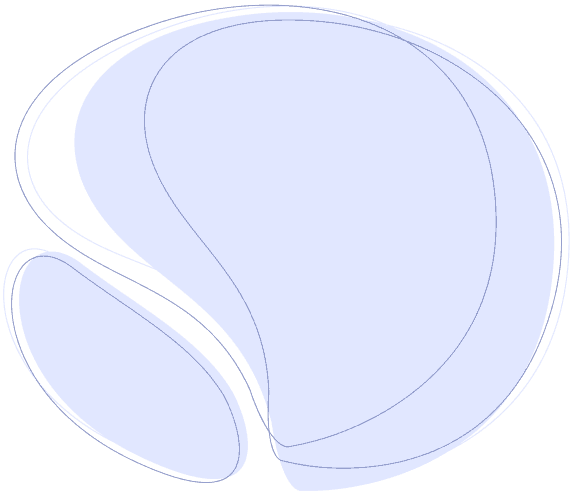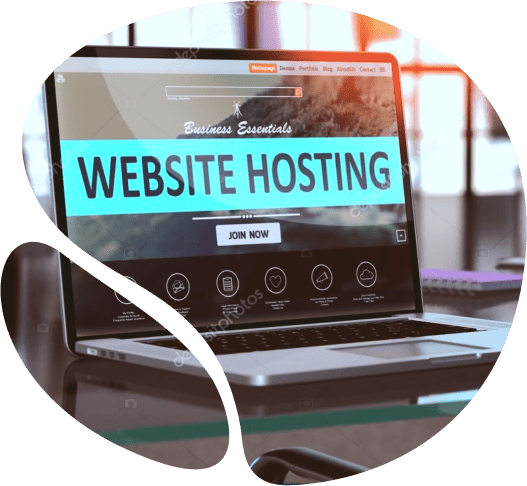 At PurpleCow Digital Marketing, we provide managed hosting service and look after all the technicalities of hosting a website. This includes ensuring that the website is always up and running, keeping it secure from hackers, and backing up the site regularly.
We also provide support to website owners in case they have any questions or need help with their website.
The
Best Option

for Small Businesses
When you are a small business, your focus is on the success of your business. This means that you have less overhead and more freedom to focus on your operations. Here are some of the key reasons why managed hosting is the best option for small businesses:
Website Security
So you don't have to worry about your site being hacked or breached by malicious and harmful software.
Technical Support
You don't have to be a tech expert to have a website. No more waiting on hold for hours or trying to troubleshoot problems yourself.
Regular Backups
With regular backups, dedicated servers and own data centers, and the latest software updates and security patches, you don't have to worry about your site becoming outdated or infected with malware.
Scalable Plans
You can upgrade or downgrade your managed hosting plan as your business needs change over time with the plan options available.
Unlimited Bandwidth and Storage
No more needing to worry about running out of resources, storage, or bandwidth even if you have a lot of traffic to your site.
The
Optimal

Experience for All
With all of the benefits and optimal experience it can give, there's no reason to choose any other type of hosting than managed website hosting
Time-Efficient
As a business, you need to focus on your core offerings and leave the technical aspects of website hosting to the experts so that you can focus on running your business instead of worrying about your website.
Peace of mind
Knowing that your website is in good hands, you can rest assured that your site is always up and running smoothly. We will remove the hassle for you, we take care of the day-to-day tasks of website hosting.
Cost-Effective
Preventing costly downtime and data loss can save you money in the long run. This means you can focus your budget on other areas of your business, while still enjoying the benefits of a well-run website.
The Variety of
Services Available

for Your Needs
A service that's affordable and easy to use is something we all want. We offer a variety of plans that are designed to meet the needs of businesses of all sizes.
Managed WordPress Hosting
Managed WooCommerce Hosting
PurpleCow Digital Marketing - Your
Managed Hosting

Provider
Choosing good web hosting providers for your small business can be difficult. However, by following some simple tips, you can make the most informed decision.
Having a long-term investment strategy and diversifying your investments are two of the most important factors to consider. In addition, staying up-to-date on financial news can help you stay ahead of the curve and avoid potential risks.
We understand that managed website hosting is a big responsibility. When you host your website with us, you can be confident that your website is in good hands.
Risk reduction
You'll never have to worry about your website going down. We constantly monitor our robust servers to make sure they're running at optimal performance.
Regulations compliant
We make sure your website is compliant with all the latest regulations and meets the requirements on a basis.
Skilled experts
We have a team of experts who are passionate about providing the best-managed hosting services and support to our clients.
Keep your business running efficiently with our
managed hosting

services
Tired of dealing with website hosting issues and constantly worried about your website going down or being hacked? We're always here to help. We will handle all of the website hosting headaches for you!
Overall, choosing the best-managed hosting providers for your business is a critical step in getting started. If you're ready to take your website to the next level with managed hosting services, contact us today! We'll be happy to help you get started.
How do small businesses use website hosting?
Small businesses use website hosting to store their websites and to provide them with access to the internet. Website hosting services allow businesses of all sizes to connect with the world through the internet. By using a website hosting provider, you can reduce the amount of time it takes for your website to load, make it easier for customers to find your business, and improve online visibility for your business.
How can you choose the best website hosting services?
There are many different types of website hosting services available, so it's important to choose one that is best suited to your specific needs and goals. To make this decision, consult with an experienced web host who can help you understand what type of hosting service will work best for your small business. Hopefully, by following these tips, you will be able to choose the best website hosting service for your business!
Can I host a website through a web hosting service?
If you want to host your website on a web hosting service, there are many available options available to you. Many providers offer free trials so that you can test out the service before making any purchase decisions. As with all matters of internet security, always use common sense when choosing a web hoster and ensure that their servers are fully patched against any known vulnerabilities.
What are the Tips for Choosing the Best Website Hosting Companies?
When choosing website hosting services for your small business, make sure to have a long-term investment strategy in place. This means that you plan on continuing to use the services of the company over time and that you are prepared for potential volatility in prices. Furthermore, consider diversifying your investments by investing in a variety of different website hosting services. By doing this, you'll be able to access different types of website hosting at lower costs while still maintaining a reasonable level of service.
What are the Types of Website Hosting?
There are four main types of website hosting- shared, VPS, dedicated, and managed. Each type has its own set of features and benefits that make it ideal for certain types of websites.
Shared Hosting: Shared hosting is the most popular and affordable type of website hosting. With shared hosting, your website shares server space with other websites. This means that your website's performance will be affected by the other websites on the same server.
VPS Hosting: VPS (virtual private servers) hosting is a step up from shared hosting. With VPS hosting, your website shares server space with fewer other websites, which provides more resources and greater control.
Dedicated Hosting: Dedicated hosting is the most expensive type of website hosting. With dedicated hosting, your website has its own server. This means that you have complete control over the server and your website's performance will not be affected by other websites.
Managed Hosting: Managed hosting is a type of hosting that consists of a managed hosting team. With managed hosting, you don't have to worry about the technical aspects of your website, as the team will take care of everything for you.
What is the difference between managed and unmanaged hosting?
Managed hosting is a type of web hosting in which the provider takes care of all the technical aspects of running the website. In contrast, unmanaged hosting is a type of web hosting in which the customer is responsible for all the technical aspects of running the website. This includes things like ensuring that the server is up and running, keeping it secure, and making sure that the website is available to visitors.