The Terms and Conditions are statement guidelines that web visitors and users will agree to follow if they wish to use the website, service, or product. Creating a Terms and conditions statement is vital to avoid legalities of your business.
Many people will tell you it's hard to write one. However, when writing down your Terms, you have to understand the full capability of your website and its extent of usage. Not all Terms are the same – it all boils down to understanding your own website. Once you have a grasp of your situation, you can now write provisions, clauses, and agreements according to how your online biz works for consumers.
We are told that website owners find it hard to write their Terms and Conditions. It's often daunting to know where to start, what to say, and what to cover.
Don't know where to start? Read our pointers on why and what to include on your website Terms page.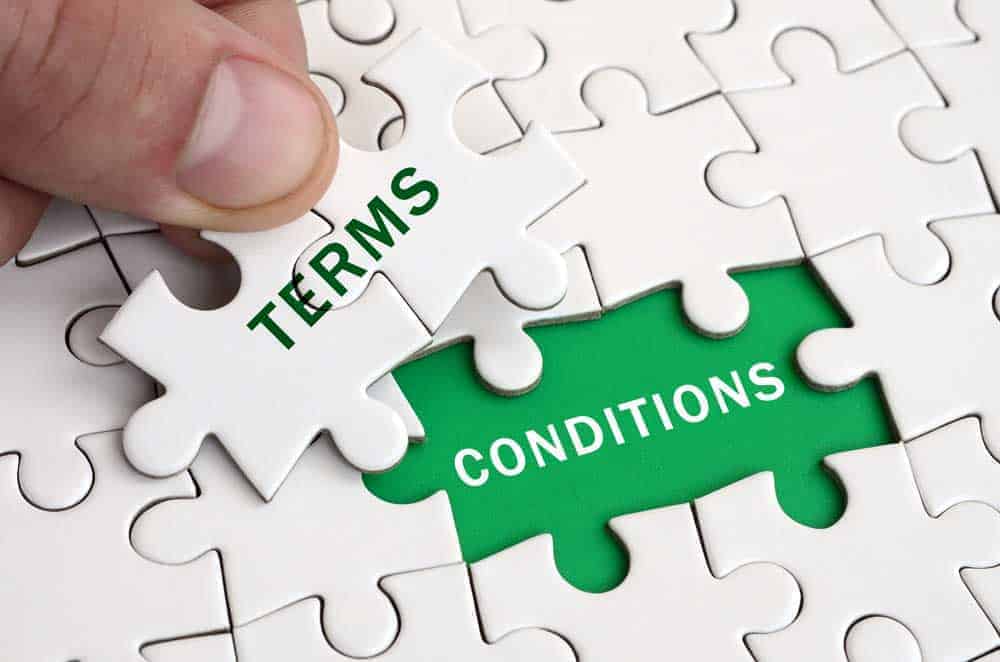 Why you need a Terms and Condition page
Website owners should comply with basic legalities surrounding their websites. Not only will this make them look professional, but it curbs any legal issues that may arise. Whether you're providing online services or third-party advertisements, create a Terms tailored to your site.
Protecting your content
One of the Terms you must let your users know is that the majority of the content you provide is yours and you want to protect it from plagiarism or misuse. Even if you outsource photos, graphics, or videos from third-party agencies, let your users know where it came from, who made it, and what will happen if they copied it without consent.
Voicing errors on content
Website owners are bound to have errors in their web content. Your Terms are a great way to act as a disclaimer that you will not be held responsible for such liabilities ensued thereupon. You can continue to explain that the information you've published online is based on the current trend or up to the highest quality research you've mustered.
Preventing and monitoring abuse of content usage
Placing a well-understood Terms content can prevent users from abusing your service. For instance, you don't want people to rip off the designs of your e-commerce shirt business. The Terms will lay out how people should use your site and what happens if they don't follow your procedures.
Protects your business from legal problems
Your site might be at risk for uncertainty and misunderstanding if you don't specify any disclaimers on its uses. For instance, you're collecting credit cards or personal information for subscriptions. While most of your customers' data will be discussed on the Privacy Page, you can talk more on how to strengthen that objective on the Terms page.
Complying to governing laws
Your Terms comply with applicable laws governed by your country or region where you conduct business. For instance, the EU General Data Protection Regulation (GDPR) requires website owners to place a Privacy Page, Disclaimer, and Terms and Conditions to be more transparent with how they use personal data, content, and services provided.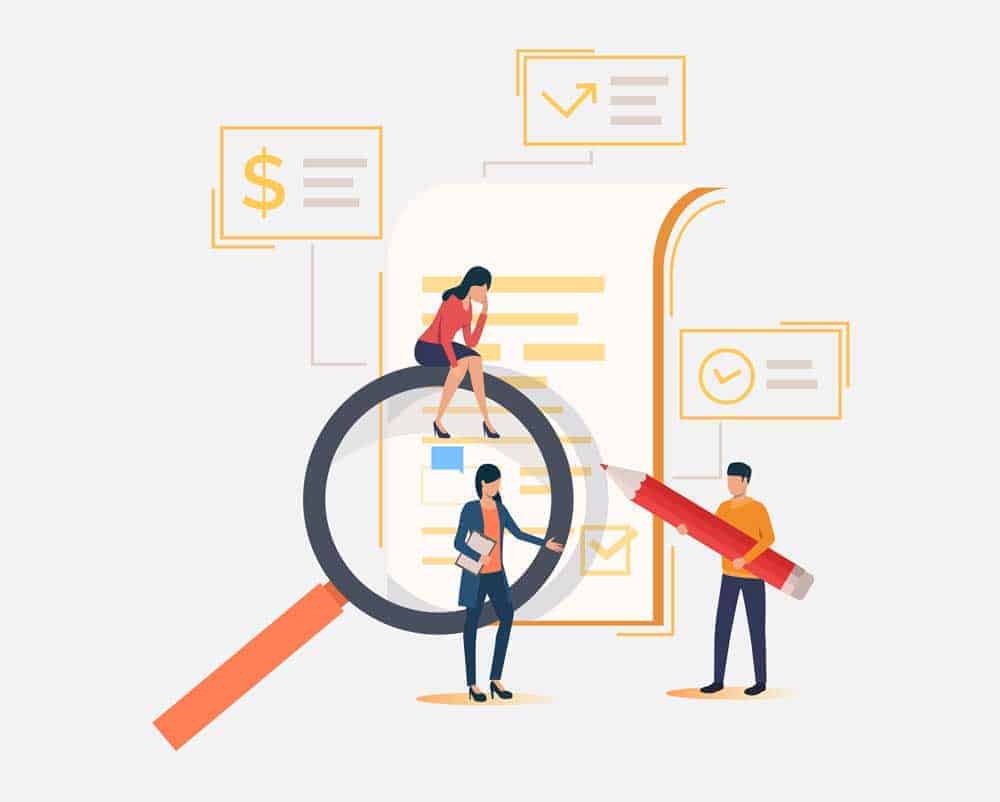 How to write Terms and Condition – What to include?
What's your website like? Your Terms should echo what your business activities, services, company details, and information. To begin your Terms, write a brief overview of what agreement you want consumers to enter.
General information
Your Terms and Conditions should include a general overview of the policy, agreements, and company details you want users to know. It often states prerequisites for accepting the agreement such as location, age, or licensing plans.
Content information
Website owners should be clear that the content they own is theirs – blogs, images, videos, or graphics. In the case where you used other people's work, create a disclaimer that you've properly licensed or credited the work with the author's consent. Laying the grounds of copied content, duplicate works, or plagiarism and what to do with theft is also vital.
Issuing a disclaimer that you're content is correct and to the best of your knowledge will also curb liabilities in the future. But that doesn't mean to say your blogs, descriptions, statistics, or figures, are 100 percent true. State that there may be errors along the way and it's okay for them to send a report over it.
Products and services
Your consumers should know what products or services they should receive. Include a detailed account of what to be included in your selling specialty. For instance, if you sell electronics, but don't include chargers and batteries, mention that on your Terms as well. When creating Terms for your products, remember to include the following:
Prices and payment details. Are there any additional charges to be made other than the price of the product? Is the payment channel secured?
Shipping and delivery. Will there be an additional charge for shipment? Are there tracking numbers you can offer to customers? How many business days will your shipment reach its destination?
Returns and refunds. What happens when you delivered the wrong product or it was damaged during shipping? Specify action steps for returns and refunds. This will clear any uneasiness from your customers when purchasing your products.
Warranties. If you're offering free trials, replacements, or free repairs, include them on your specifications.
Limitation guidelines
Include a limitation of liability agreement and specify up to what extent you are obligated to provide support to another party for damaged goods or failure to perform as agreed. Often, you're only required to answer direct damages, such as a wrong product in packaging, and will not be liable for indirect damages such as shipping with third-party services.
Updates on Terms and Conditions
You are required to change your Terms due to change of service, governing laws, change of operations, trends, and more. Always provide ample time to notify consumers of the changes in your operations.