Marketing and promoting your business online through different channels is called digital marketing. The advancement of technology brought your customers on the internet for them to discover your company. Strategic digital marketing is having a purpose or a plan for your digital marketing. It is the single strongest tool you can use right now to elevate your business online.
Now, consumers make purchasing decisions on the web to buy products and avail services because of the convenience it brings. That's why digital marketing is a must for businesses – despite their size or niche.
It's critical for business owners to understand strategic digital marketing and how it works to optimize their marketing efforts and connect with various audiences. Here, we've pooled our knowledge and cover what you need to know about strategic digital marketing.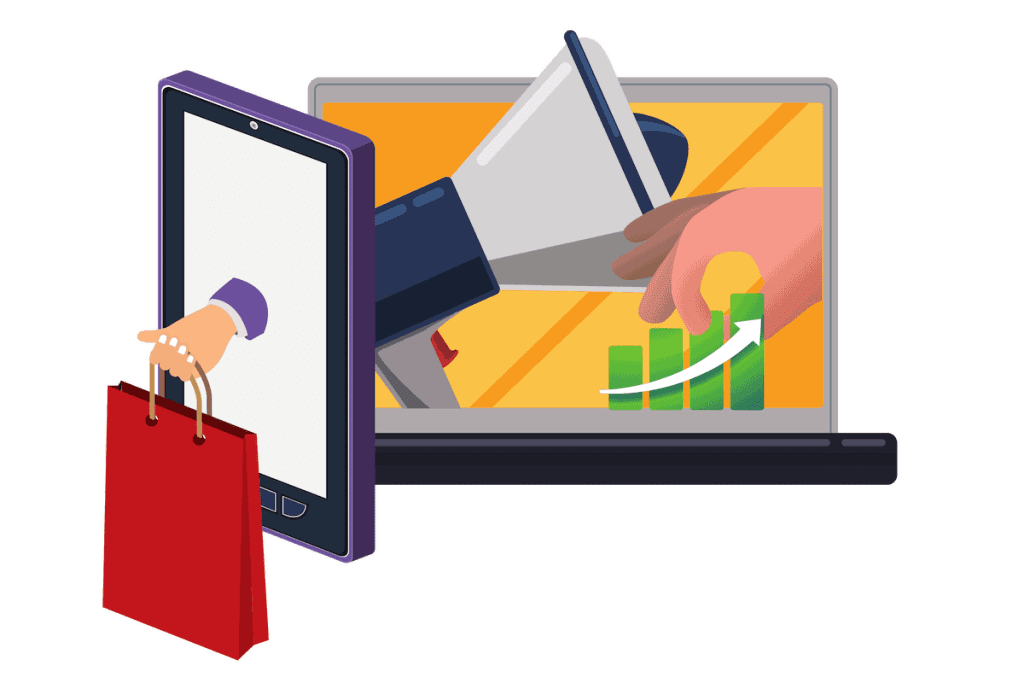 What is strategic digital marketing?
We've mentioned that strategic digital marketing is a tactic to promote brands online. Most businesses use online avenues to reach their target demographics with the use of email marketing, Search Engine Optimization (SEO), social media, apps, and pay-per-click ads among many others.
It helps bring business presence online and boost their visibility to the customers. Gone are the days when people phone or ask salespeople about the physical store location and the products needed. All they have to do is search the net for information.
Why you need strategic digital marketing?
Unconvinced about how strategic digital marketing can improve your business? We'll let you see the different ways this strategy can boost your company's operations.
Low-cost marketing. Unlike traditional promotions, strategic digital marketing is easy and free to do. There are enough resources and tools available on the web at a cheaper cost to get you planning and executing your digital marketing plans.
Start-up businesses can gain huge audience share. Most people turn to the internet to search for companies that can answer their needs. If you have a strong digital presence, despite your business size, you can chunk up a massive audience share to your store.
You need to catch up or stay ahead of the game. Look at the marketing efforts of your competitors. They're online, right? Now, look at the top brands like Amazon or Zappos. They take innovative steps to keep their online audiences happy.
Earn loyalty and trust from new and existing customers. You know what they say – a business without an online presence, is not a business at all. Or rather, it's a shady one. Having a digital presence and consistent marketing efforts can make your potential customers trust you even more so. Your constant presence and updates can assure them you're running a legit company.
To have a sense of marketing direction. Businesses without strategic digital marketing plans don't have a clear goal for what they want to achieve with their company and target audience. By putting your online marketing efforts out there, you get to understand your customers and what they want. You also get to know your online value proposition and market share based on how many respond to your digital marketing endeavours.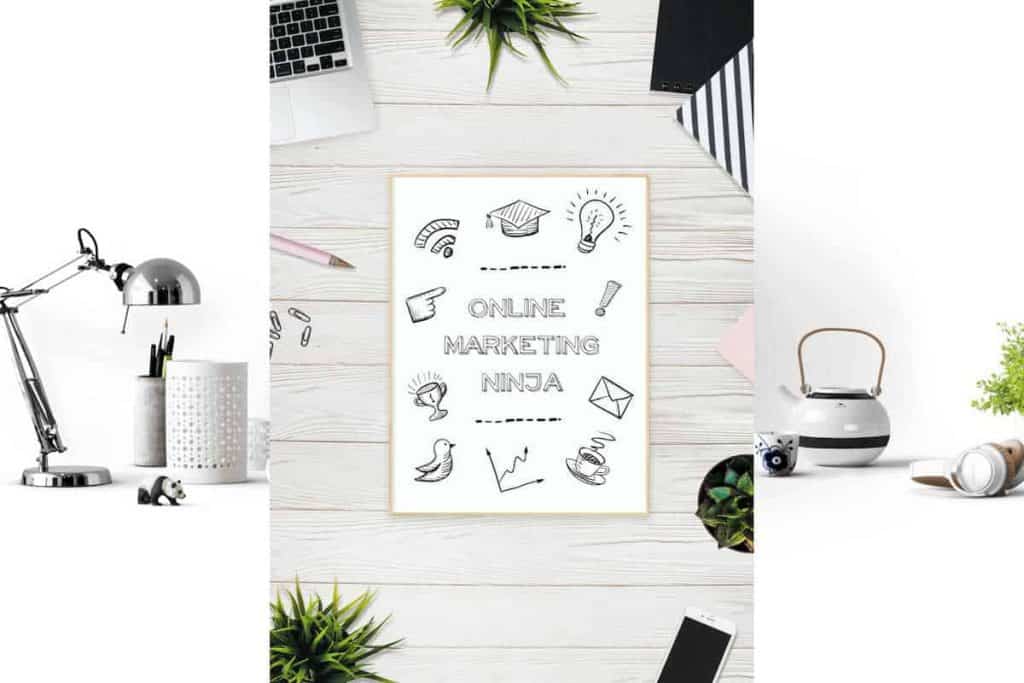 What are the digital marketing strategies you can use?
There are various ways and tools you can use to reach your marketing goals. Here we will name a few and discuss how it can help your business flourish.
Website Marketing
Your website is the go-to avenue for your potential customers. This is where your audience gets to learn about your company and the services you offered. That's why you need to pay attention how your website looks like. Yes, it's a big deal to site visitors. However you want to ensure that these visitors are targeted and that they will be a good fit for your business.
Here are aspects of your website which the customers will note:
Layout
UI and UX design
Color and fonts
Photos
Content
Ease of navigation
Responsiveness and optimization to mobile devices
Site speed
and more!
According to Adobe and Moz, a staggering 67% of site visitors will stop engaging with a website if people find it slow, unattractive, and unresponsive to various devices. So make sure when designing your site, user experience is top of mind. Above all in 2021, make sure your site id designed with a mobile first focus. It matters to both the clients and the search engines.
Your website is the window to your business. It serves as the first and perfect branding of your company. Make sure you give a really great first impression. Make the site welcoming and easy to use.
Got any issue with your current website? We are WordPress specialists and would love to speak with you about how we can support your digital needs.
Let us know how we can assist you with your online project. We are a local Redcliffe web design agency passionate about getting your small or medium business up and running online.
Content Marketing
Content marketing aims to attract and engage potential customers in generating leads, brand awareness, and site traffic. There are different content marketing types which can support your strategic digital campaigns:
Graphics
Videos
E-books
Podcasts
Social media content and more
To make great content, strategically choose topics that appeal most to your target audience. Know your brand and the people who visit your website before creating a content strategy. There are lots of free tools across the internet to help you understand what people are looking for so you can validate your content before you even write it.
Search Engine Optimization
This tactic plays a huge role in strategic digital marketing especially if you want your customers to reach out to you. SEO is the process of optimizing your site and its contents to be more appealing to search engines – with the goal of ranking higher and increasing visibility to customers.
It's also a cost-effective marketing tactic that offers you valuable keyword data to understand what your customers want from your business. By optimizing keywords and meta, you'll inevitably reach a significant amount of leads.
SEO onsite techniques:
Titles
Keywords
Body Tags
Image Keywording
Links
URL or Permalink
SEO offsite techniques:
Share content
Outreach
Guest Posting
Social Media Strategy
Forums and Posting Sites
Blog Directories
Email Marketing
Email marketing is another strategic digital marketing element, consisting of sending emails to prospective buyers. For example, when an interested customer signs up to subscribe a newsletter, your site generates leads from that content. Email marketing helps convert these leads into customers by sending regular mails to raise sales and brand awareness.
According to OptinMonster, email is the number #1 communication channel. About 91% of people check their emails every day.
Besides, email converts lead to purchases better. So, why don't you start one today? You're missing a lot of customers if you don't engage in this digital marketing tactic.
Social Media Marketing
Many businesses are taking advantage of social media to support their digital marketing campaigns and generate more leads to their website. So, why not you?
With social media marketing, you promote content and brand awareness on social media channels like Facebook, Twitter, or Instagram. Brands often use SMM to enhance customer engagement because of its appeal to internet users and its customer-driven features.
Other than Googling your business, many people took to social media sites like Facebook to know more about your company. Your online presence adds credibility to your business. It makes people trust you more, therefore, generating loyal and new customers at hand.
PPC Advertising
Although companies prefer organic traffic from their strategic digital marketing plans, there's still an allure to the value of pay-per-click (PPC) ads. PPC ads involve paying a publisher when a lead clicks on the ad you publish on the web.
Examples of PPC ads are Google AdWords, Bing Ads, Rev Content, and Facebook Ads. But why do you need them if you can have free digital marketing strategies?
That's because PPC ads accomplish results faster by publishing your site at the top of the search engine results page (SERP) when you search for relevant keyword terms.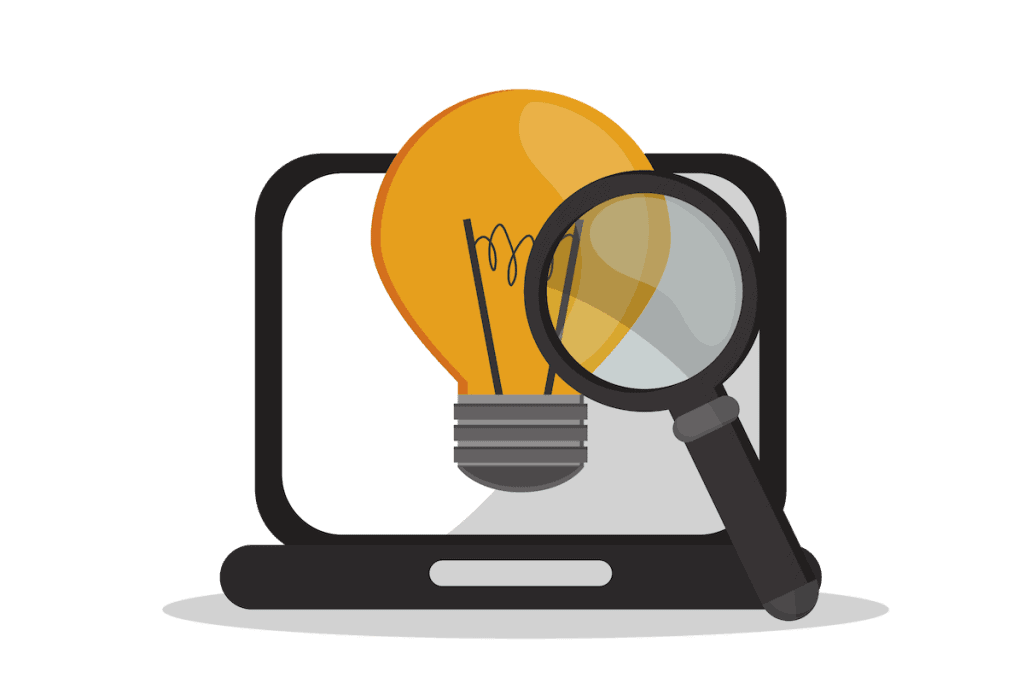 Tips on improving your strategic digital marketing
If you want to build your strategic digital marketing plan, it's important to research your target audience first and what tactic suits them better. Here are more tips to define your strategy.
Know your target demographics
First, you need to know who you're marketing to. How old are they? What do these people do during the weekends? What are their lifestyles, likes, or dislikes? What do you think is there buying personality?
You can try reaching out to your ideal customer by interviewing them directly or gather surveys about them. Here's what should be included when you want to profile your potential customers:
Age
Location
Occupation
Income
Interests
Hobbies
Priorities
Goals
Identify your marketing goals
Just write what you want to achieve and how to measure it. It could be a 20% increase in profits, 50 likes on Facebook, or 100 leads on your website.
Overall, your goals should be short, measurable, realistic, relevant, and time-bound.
Assess your current marketing tools
So, what do you have right now? You might have your website, social media profiles, blogs, and ads around the net, but see to it if they're sustainable enough to make your business grow.
Should you also use marketing automation tools like MailChimp, HootSuite, Buffer, or Grum?
Plan your media
What content will your customers want to see in your channels? After getting your buyers' persona, you can tailor your posts that fit the interests of your buyers.
You can even have it like informational, fun, promotional, curated, and more. Add a mix of blogs, graphics, or videos to keep it dated and fresh. For better results, make a monthly plan of your strategic digital marketing plans. Make 2-3 posts those talks about your business and related searches.
Audit your strategic digital marketing plans
After you've executed your plan, evaluate all of your strategic digital marketing efforts to help you meet your current goals. What didn't go right? Why did advertising A fail and advertising B succeed?
If you've spent enough money on PPC ads with little to no results, then it's time to refine your strategic digital marketing efforts. If your Instagram marketing and audience is better than Twitter, focus your efforts there, while improving your Twitter feeds as well.
A strategic approach to digital marketing is essential to surviving the industry. Both of your competitors and audience are always online, and strategic digital marketing is the best bet to keep up with the competition. These tips can help you understand refining your steps to your digital path.
SerpWatch have made a great infographic that shows 7 Trends You Must Know for a Successful Digital Marketing Campaign

DIY or partner with PurpleCow Digital Marketing?
You might want to do your strategic digital marketing on your own. However, if you are looking for some guidance, we recommended you to read our materials and tutorials for all things digital.
DIY is ideal if you can manage your tasks well. However, if the load is becoming more of a burden, you might need a hand for your digital marketing strategies.
Taking advantage of online courses is a great place to start to learn the ropes. We have our own seo course SEO Rockstars, where we teach everything SEO.
We also regularly post any course deals we come across.
At PurpleCow digital marketing, we understand every business need whether you're a startup or an established one. We have a holistic approach that tailors to your business concerns. We will implement processes to help you be able to work on your business instead of just in it. From establishing your online presence and branding to maintenance and monitoring of your website, we assure you that our team is committed to providing you with the best service.
PurpleCow Digital Marketing is committed to ensuring businesses can make the most of their online visibility. A solid strategic digital marketing plan is a vital factor for this. Download our free planner to see where you can make some quick improvements and how you can make your own plan to improve your visibility in 2020/21.
The absolute best way to make traction is to simply GET STARTED. The best time to have introduced your strategic digital marketing plan was 3 years ago. The second best time is right now. We'd also love to see your progress, so please join us in our Facebook Group – Business Digital Mastermind and share your success with the group.
If you'd like to get in touch with us to discuss how we can help you on your digital pathway, please send us an email at st******@pu*******.digital. We only work with the most passionate and driven businesses. We value both your time and our time and choose to work with businesses that fit our business success model.
Strategic Digital Marketing FAQ's
What are the key strategic options for digital marketing?
Include these items in your key strategic options:
SEO
PPC
Content Marketing
Social Media Marketing
Voice Search Optimization
Video Marketing
How do you create a digital strategy marketing plan?
Define Your Brand
Build Your Audience Personas
Set Your Digital Marketing Budget
Evaluate Existing Digital Marketing Channels
Brainstorm Your Strategies
Launch Your Plan
Track Your Results
What should be included in a digital marketing plan?
Think about the Why, What, & How
Why do you need a strategic digital marketing plan?
What will your strategic digital marketing plan need to fulfil?
How will you execute the strategic digital marketing plan?
What is the most effective digital marketing strategy?
The most effective strategy, is firstly to have one. The second is to stay nimble and understand your target audience.
Being adaptable and on top of the latest trends means you won't waste time and effort on areas that aren't producing results.
How do you write a strategic marketing plan?
Use our template! Alternatively, use these steps:
1. Map out your table of contents
2. Executive Summary
3. Write a Mission Statement
4. Set Goals
5. Establish Content guidelines
6. Ensure your message meets your target audiences' needs
7. Set a 6 or 12 month plan
What are the most effective marketing strategies?
The most effective digital marketing strategies are:
Deeply understanding your customer
Staying nimble
Focus on mobile first
Content marketing
Keeping in touch with your audience
Go live and use audio
Focus on the benefits to your buyer
Add value to your audience
Position your business as a leader
What are the stages of digital marketing?
Researching
Planning
Setup
Executing & implementation
Conversion
Reviewing
Optimising
Expansion
Growth
What are digital marketing tools?
Website
Organic social media
Paid Social Media
Email Marketing
Google Paid Ads
SEO
Content
Videos
What are the digital marketing trends for 2020?
Facebook
Google
Chatbots
Video
Content – quality, long form content
Email
Audio
What are the digital marketing trends for 2021
SEO – Organic Search
SEO – Organic Search (Voice)
Mobile Focus
Facebook
Instagram
Tik Tok
Audio (Podcasts)
Email
Content
Amazon
Personalisation
Chatbots
AI
Conversational marketing
PPC Optimisation
Privacy Matters
UX & UI
Influencer marketing
Communities & Groups
We update this post regularly. Please check back for updates and new tips.