Digital marketing for tradies can help grow your business and profit! Our article covers practical strategies that aim to grow your business and help get you more business and more profit.
A tradesman or a tradie is a skilled and qualified person in a particular line of work such as an electrician, plumber, or carpenter. They are licensed, certificated, and registered according to Australian laws. People need skilled manual workers, and this can be a lucrative profession and a great opportunity for you to grow your own business.
About 30% of Australia's workforce are tradespeople as at the first quarter of 2020. According to Service Seeking, 89% of tradies own their business, 6% have trade partners, 4% are employees, and just 1% of tradies are still looking for work at the moment.
There's been a massive growth over the years in the line of skilled workers and the competition amongst some trades can be pretty full on. To stand out from the crowd, it is really important to know how to increase the digital presence of your business. digital marketing for tradies will help you be able to connect and is a great way to reach out to new clients and grow your business.
Why there's a need for digital marketing for tradies
Digital marketing for tradies helps bring your business presence online and boost the visibility to your customers. Gone are the days when people phone or ask salespeople about the physical store location and the products needed. All they have to do is search the net for information. So you need to be there!
Unconvinced about how digital marketing for tradies can improve your own business? We'll let you see the different ways this strategy can boost your company's operations.
Inexpensive
Unlike traditional promotions, digital marketing is easy and free to do. There are enough resources and tools available on the web at a free or cheap cost to get you planning and executing your digital marketing plans.
Tradies get more customers online
Most people turn to the internet to search for companies that can answer their needs. If you have a strong digital presence, despite your business size, you can build up a massive audience for where you can market.
Your competitors are doing it
Look at the marketing efforts of your competitors. They're online, right? We went to Google and looked for plumbers near Gold Coast. We have 12 results that match our searches. Are you one of them?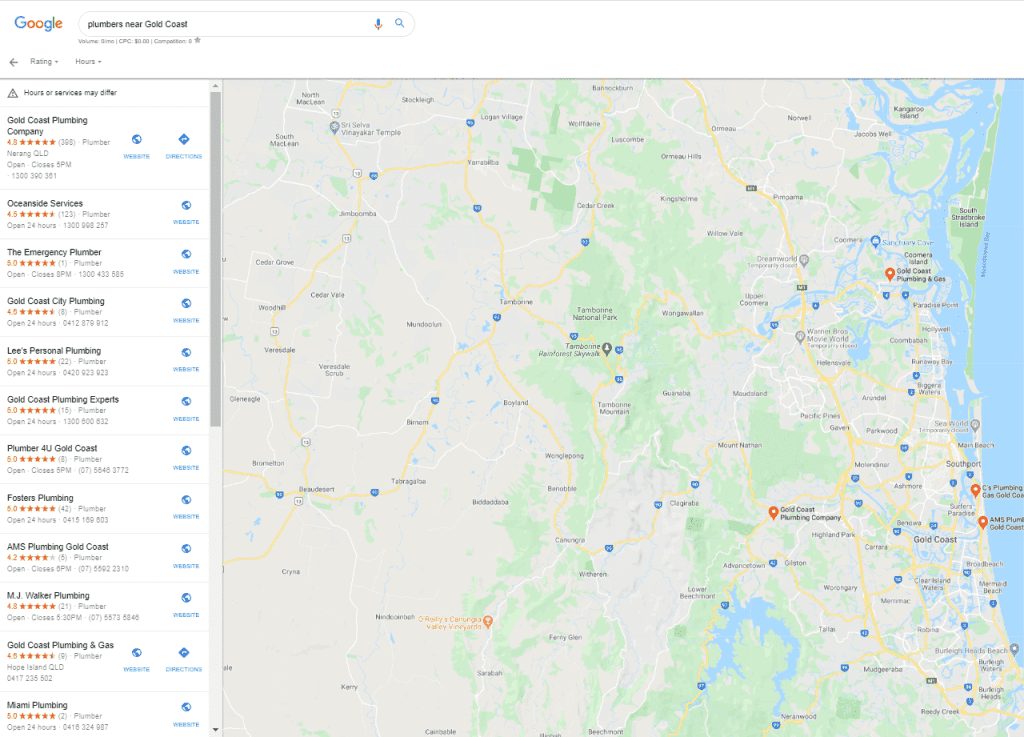 Retain and earn customers and prospects
You know what they say – a business without an online presence, is not a business at all. Having a digital presence and consistent marketing efforts can make your potential customers trust you more. Your constant presence and updates can assure them you're running a legit company.
To have a sense of marketing direction
Businesses without strategic digital marketing strategies don't have a clear goal for what they want to achieve with their company and target audience. By putting your online marketing efforts out there, you get to understand your customers and what they want. You also get to know your online value proposition and market share based on how many respond to your digital marketing endeavors.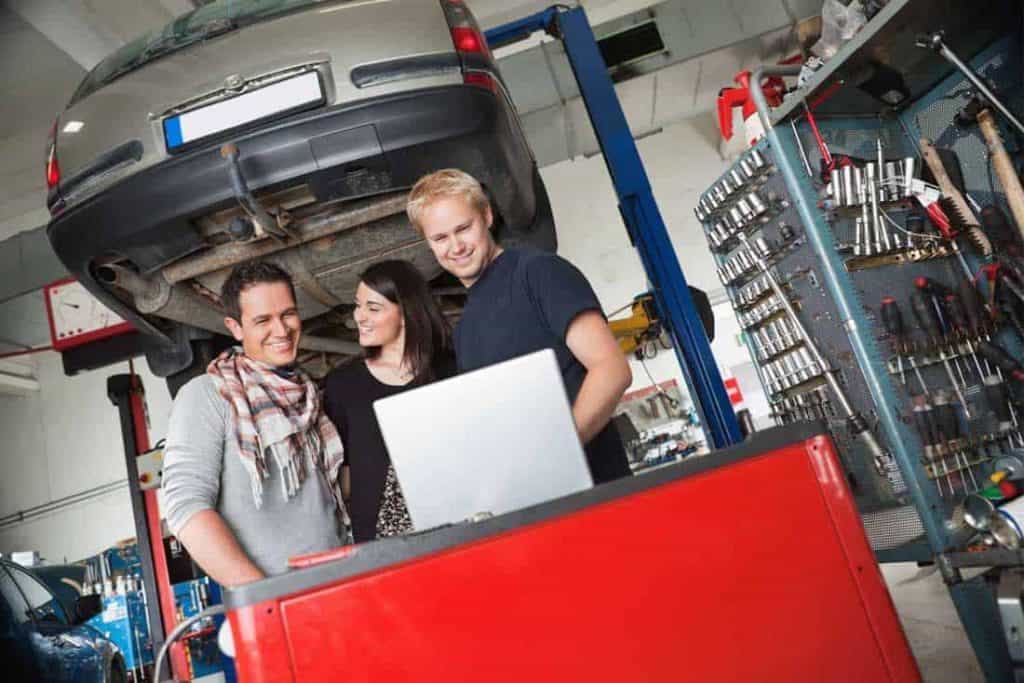 Best practices of digital marketing for tradies
What can tradies do to get seen online? Here are some digital marketing practices to do.
Sign up for local business directories
Local business directories are platforms that list businesses within a particular niche, category, or industry. It registers a business' public information like contact info, address, social networks, images, and more.
Getting listed online will improve the chances of customers reaching out to you especially when your business shows up in directories. Getting your public information out there will improve your online presence big time as users search listings in specific criteria. The directory will connect your business if the keywords are appropriately optimized.
Here are a few to get you started:
Australia Online Advertising
Get social
For small businesses, marketing strategies are utmost critical for them to grow and foster loyal relationships among prospects. The best digital strategy small business owners should invest is maximizing their social media presence.
After setting your goals, it's time to define your target audience. How old are they? What do they do? What's their lifestyle? Are they in line with your brand's message? What platform should you use? And what about hashtags? Your Social Media Marketing should reflect on your brand and to the right audience. It needs design aspects relevant to the message and audience, too.
Be on Google My Business
This is important if you want to get noticed online. Have you claimed your Google My Business listing yet? Well, you should. That's the first step in improving your business' seo. google my business is an online tool to help customers find local businesses near them. In a word – you should be there and get listed too. It's one of the greatest seo factors to consider if you want your customers to find you in search engines.
When a customer searches for a company with a keyword like "plumbers near me," Google will provide a results box with all plumbing trades and their info such as location, opening hours, photos, and reviews from other customers.
Get a website
If your business has a website, to people it means that it's totally legit. It adds credibility that your business is not, err, a shady one. More so, it provides social proof that other people have done business with you.
New customers would love to see you up and be running and with other people giving positive feedback about your company.
Create a review and testimonial section
People are likely to purchase your products especially when they see positive testimonials or reviews of your business. You reach out to repeat customers on why they love doing business with you. You can even publish their sentiments on your website with their consent.
A business with positive purchasing customers gets a nod in the industry. In due time, you can become an authority figure in your line. Social proof is an effective marketing strategy to boost sales and earn customers. It's a phenomenon known as informational social influence where people are easily swayed with the actions of others, thus, following the same actions.