Creating a sense of belongingness in the workplace for PWDs – people with disabilities – is an emotional attachment that needs to be solved. Too often, the disabled individual will struggle with self-esteem issues including inclusiveness in the community and work, a sense of belonging, or seeing people stare or laugh.
Now, how can businesses inspire and empower disabled individuals? In this article, know the possible tasks and responsibilities of a community on how to motivate PWDs to take part in the community. One also should know how to be an empathetic coworker.
PWDs often have emotional attachments and attacks around:
Inferiority
Self-esteem
Inclusiveness
Belonging in a community
People staring or laughing
A business can extend belongingness by creating friendly relationships with understanding and empathy – not sympathy. What's more, providing activities, amenities, and equal opportunities can enable a sense of worth and esteem.
Common barriers in the workplace for PWDs
Everyone experiences some sort of difficulties and PWDs have more impact when facing these hurdles. Factors such as environment, appropriate equipment, government programs, economic status, and perception of individuals to someone with a disability serve as barriers to a productive and healthy workplace for PWDs.
Business environment and transportation barriers
The business environment and transportation factors can hinder individuals with various kinds of disabilities. For instance, the company may have a lack of available equipment and facilities; insufficient knowledge, care, and assessment of the individual's needs; and little to no transportation devices to help them get to work if necessary.
Attitude and perception of society
Another obstacle is people's perception and attitude towards PWDs. It restricts the involvement of the disabled to be part of the workplace and in daily activities. For instance, PWDs can't stand being looked at, murmured on, or sympathize with their disabilities and impairments. Some people think being disabled means they're poor, unhealthy, and incapable of doing anything. They suffer the stigma and discrimination of this for the rest of their lives.
Communication and information barriers
Communication and information can be blurred especially when there's little or no access to these materials. These barriers are more susceptible to PWDs hard in reading, speaking, or writing. For instance, the company has no Braille systems, sign language capture, or access to equipment and programs for communication and information dissemination.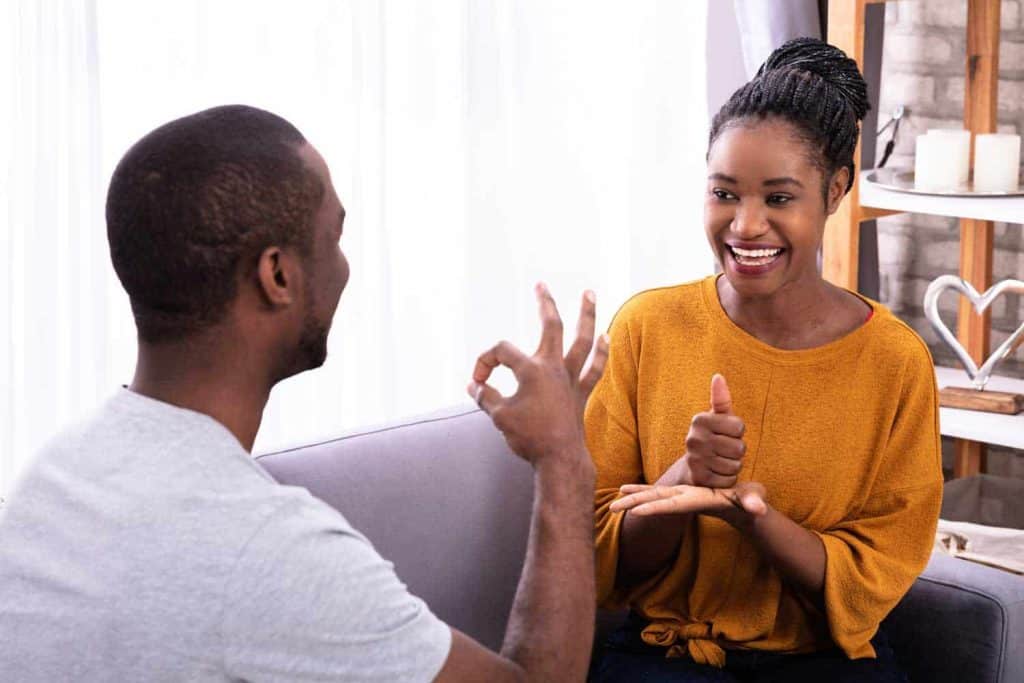 How to build a sense of belongingness
To create a sense of belongingness in the workplace for PWDs needs effort, understanding, strategy, and practice. One way to create awareness for it is to empathize and look for similarities with others than highlighting their differences. For instance:
Is someone handicapped? Maybe you can be in awe of how they can accomplish their tasks. Or how about you can bond over books or your favorite sports channel? While that person may have disabilities, he or she can carry out the assignments well enough, such as writing and communication, marketing, human resources, and more.
Here are workplace accommodations business owners can practice creating a sense of belongingness.
Create awareness
Building awareness in your company can create a PWD-friendly environment for the disabled. Employees should be familiar with basic etiquette on how to deal with their coworkers. For instance, the use of 'handicapped' should be avoided, and the use of 'person who has a disability' is encouraged. Awareness can be in the form of training like how to help their disabled coworkers in times of crisis.
Invest in technology and equipment for PWDs
Some technology and equipment are necessary for disabled people to be active in the workplace. For instance, Braille keyboards and displays, listening and hearing devices, language apps, and transportation equipment should be part of a workplace. This is to empower disabled individuals to carry out their tasks efficiently.
Build workplace accessibility
An accessible workplace for PWDs doesn't mean transportation expenses on the part of the person. But, yes, it entails what helps them move and finish their work efficiently at the office. Workplace accessibility can also mean PWD parking spaces, wheelchair ramps, and PWD-friendly comfort rooms. Company materials and information should also be accessible to PWDs.
Company outreach
Do you know how everyone can learn and have fun at the same time? Why not have company outreaches where everyone can bond and learn at the same time? There, everyone can open and learn how to work with others in different scenarios. People get to let go of judgments and prejudice and be real for once.
Be accepting and open-minded
One way to build a sense of belongingness is to open your mind and learn to accept others. You need to assent that some people have different ideas, beliefs, cultures, and experiences than yours. Take it as a good validation to get to know other people and strengthen relationships. Also, try grabbing opportunities to work with people different from you.