As 200+ countries struggle to contain what is perhaps the deadliest modern pandemic of the new age, it is unclear just how much utility services necessary for this containment of the COVID-19 virus will be affected. What is key here is the fact that this virus has no cure, and the thousands of fortunate souls who have survived this deadly disease are a testament to the importance of supportive care in the quest to limit fatalities.
So what happens to the brave men and women who CANNOT work from home? The courier services that provide testing kits, the caregivers, the cleaning, and water generation services. These people do not have the luxury of working from home, and their services are crucial to the containment of the COVID-19 virus.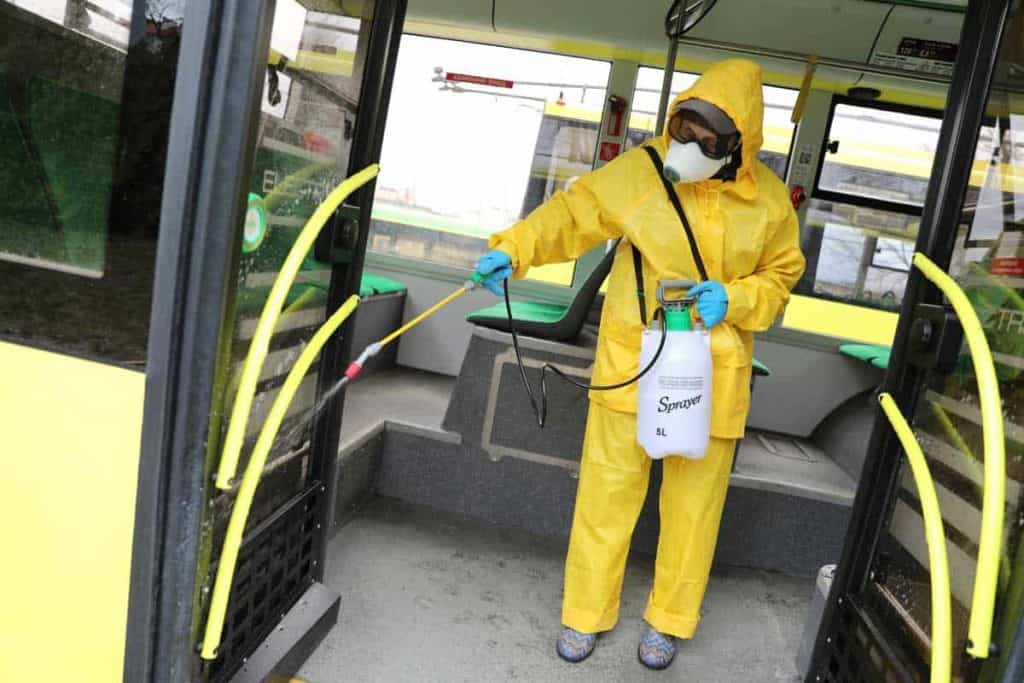 Effects on worker utility
A key indicator here is to identify businesses that heavily rely on fieldwork. These types of businesses include anything from cleaning services, electricity generation companies, courier services, healthcare providers among others. With many having already lost revenue amounting to billions due to the ongoing crisis, there is a need to develop strategies that not only mitigate the risks of the coronavirus but also maintain efficiency.
Healthcare providers, especially those on the front lines, are among the most affected. Most serious pathogens are normally identified by doctors, nurses or EMTs, who then end up infecting their family and friends. The COVID-19 strain followed a similar path. This issue means staffing hospitals will become more difficult as healthcare professionals begin missing shifts due to this highly contagious virus.
Fear of new infections also makes staffing hospitals more difficult as new doctors seek to steer clear of the disease.
You're also looking at serious global ramifications, with the limitation of travel, trade, science-dependent on animal testing, water, and electrical services. The effective mitigation of this disease also requires courier services that are ready and willing to transport medical equipment to major quarantine areas. The risks involved in this kind of fieldwork are quite substantial.
In principle, the COVID-19 virus has affected utility workers on every level, resulting in massive losses, and risks for people whose trade does not allow the option of working remotely.
The hardest-hit industry thus far is travel. With the grounding of hundreds of international flights worldwide, people in the travel industry, most of whom cannot work remotely, are severely affected. Even more unfortunate is the fact that the ones that are still operational run the risk of increasing the margin of infection.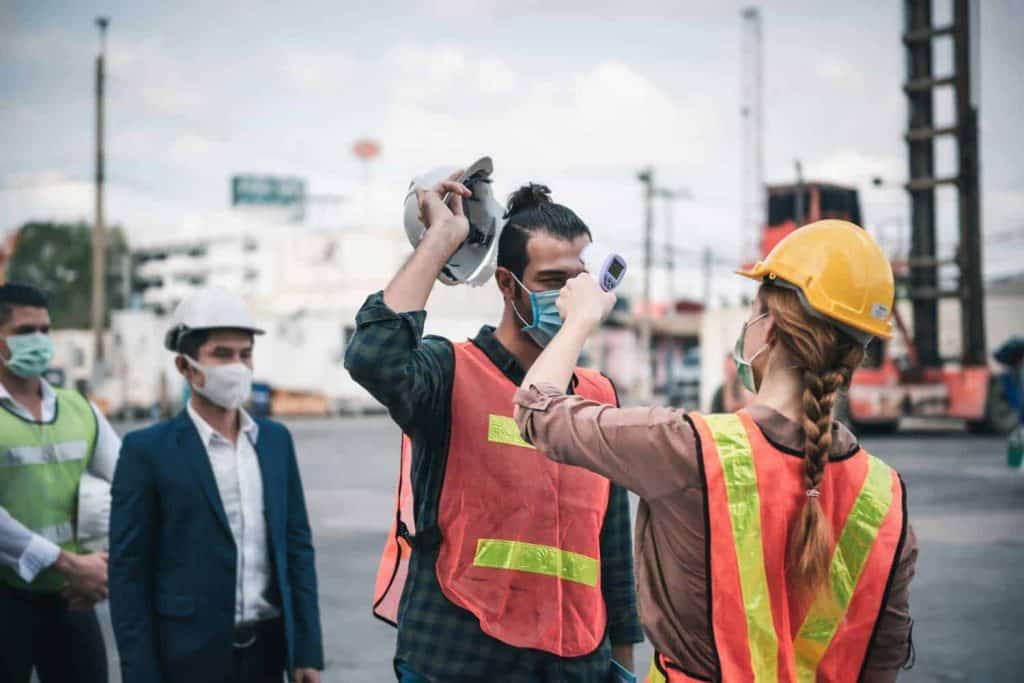 Economic fallout
The effects on the world economy are far worse, with a reduction in industrial activity causing a subsequent decrease in the demand for power. With the global share market taking a nosedive, the slow down in import/export trade, and several other issues, the global economy is definitely looking at a rough patch. According to the Organisation of Economic Cooperation, we could be looking at the slowest global economic growth rate since 2009.
Mitigating the spread of COVID-19
For some, remote operations are not practical. From tradesmen to industrial workers, the only solution is to devise ways to efficiently protect these workers from contracting this deadly disease. Businesses need to invest in employee safety to ensure the fear that comes with the spread of COVID-19 is mitigated. Here are some ways that may help reduce the chances of infection.
Step 1-Risk evaluation
Before sending your workers out to specific areas, ensure you have an extensive understanding of the status of the COVID-19 infection rate. Check for places that are classified as high risk, check the quarantine status, and anything that may designate the area as a red zone.
Sending your fieldworkers into an area without proper evaluation of the risks involved can be dangerous not just to your personnel, but to everyone who they interact with.
Step 2-Education
The coronavirus frenzy has created room for a lot of fake news, which is why you need to cite information from reliable sources. Proper education allows your team of utility workers to understand the risks and the best ways to ensure they prioritize their health and safety.
Education is also vital because it alleviates any concerns your team may have, and helps them know how best to be effective and prevent unnecessary exposure.
Step 3-Emergency response planning
Companies need to appreciate the fact that they are exposing their employees to a dangerous pathogen that is still relatively new. Contingencies involving care for infected patients and isolation/quarantine plans can be a great way to ensure proper supportive care, and prevent further infections.
This, in the event any employees get exposed. This also requires that you have updated emergency contact information that is operational 24/7.
Step 4-Alternative shift schedules
Another key contingency would be to differentiate schedules for utility workers that need to be on-site to operate machinery. Rotating shifts mean fewer people working fewer hours.
This means fewer people are exposed at any given time, and the working space has fewer people.
Step 5-Personal protection
Finally, self-preservation should be your topmost priority, whether you're in healthcare or you work for a cleaning service. Preventing infection depends on how well you protect yourself, and how much focus you put on cleanliness. Companies are required, by law, to provide field workers with proper protective gear.
Ensure you know how and when to wash your hands, which disinfectants are effective, and the proper way to remove and dispose of used protective gear. All these steps could save your life.
Bottom Line
Fieldworkers are an integral part of many industries, businesses without which the mitigation of the coronavirus would not be possible. For this reason, it is important for companies to ensure take every precaution to ensure they protect their workforce, as well as the general public.