Knowing how to write product descriptions is recognized by online retailers to boost their sales. But industry-wide marketers should take note to integrate better product descriptions in their online strategies to capture the audiences' attention. Many of them made the mistake of not fully optimizing their descriptions, though.
So, how to write product descriptions that turn heads? Here's what you need to know.
What are product descriptions?
Product descriptions are written copies that describe a product's value to customers to generate sales. A convincing item description offers information about its characteristics, issues it addresses, and other advantages to customers.
Providing key details to your products will make it more enticing for customers to make a purchase decision. It's also one way to differentiate your online business platform amongst the competition on the web.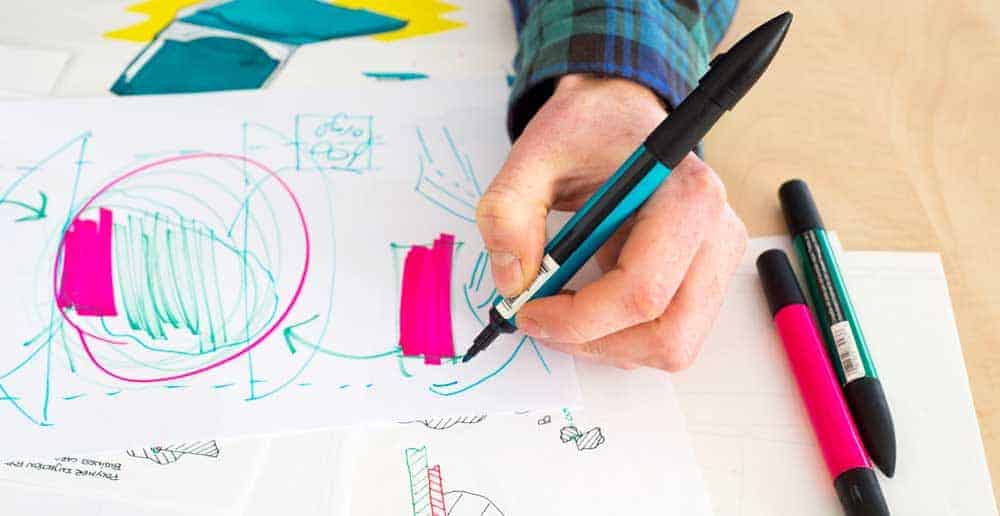 How to write product descriptions
Writing about your products is an art and science tickling the customers' imaginations and purchase decisions. But what should you write about? What will be your tone and language when sharing stories of your products?
In the end, you should write for your customers – not search engines. Humans first, Google second.
Think about your customers
Always know your target audience! It's best to have a buyer persona to know your top customers. For instance, you can categorize them according to gender (male or female), demographics (students, retirees, or housewife) or age group (young professionals, seniors, or teens).
Create a separate category and place what their interests, dislikes, estimated income, or favorite social media channels are.
Share its best product features
Other than its basic attributes (size, dimensions, color, and material), marketers should share particular benefits of the item and how it can help their target market. For example, you're selling a dehumidifier to residents experiencing poor quality air in their homes due to odor and mildew.
Tell how their problems can be solved if they purchased a dehumidifier – yours, in particular. What's so special about your item? You can share the following:
How does the product work
Other features unique to similar products
Where should you place it
When to use it
Why it's the best product in the market
It's a starting template where you can idealize what's the best way on how to write product descriptions.
Appeal to readers with storytelling
You can try appealing to readers by telling a short and sweet story. For example, you sell bedding and mattresses to women worldwide. As a woman or a husband, you tell your story of what women needs for sleep. Are you that businesswoman who builds products for sleep because you've experienced sleep difficulties before? Or, are you that husband who takes comfort to see his wife's wellbeing, enough to create products for women and husbands, too?
When telling a story, keep it short! You don't want your product descriptions to sound like a personal diary. A sentence or two is enough to fill your descriptions.
Use sensory and emotional words accordingly
The trick to making people "feel" a product when it's not there is to use sensory and emotional words. You can say inviting words like "gooey chocolate cake," "slimy hand stress ball," or "rough, rocky pan grill."
For emotional words, you can try something such as:
"Learn to stand up to your bullying colleagues with our book!" (sense of confidence, sureness, and respect).
"You've worked hard and tirelessly last week – reward yourself with this X" (sense of relief, entitlement, and relaxation).
"Robin sadly lost $400 a year by not availing our rebates card – get yours now and start saving today" (sense of financial security, exclusivity, and time-bound).
The keywords used in the sentences are: stand up and bullying; worked hard and tirelessly, reward yourself; and, sadly lost $400, start saving now.
Offer social proof
Stories and testimonies of people using your products will make prospects trust you as well. Here, you can lure new customers interested in your items and might want to check out what you offer. That's because they're often swayed to buy products with huh review scores.
Including photos of customers will fortify that credibility. Feature those products on your website which have the highest reviews. Optimizing how to write product descriptions is a must need for search engine optimization (SEO) purposes as well. Always include social proof as much as you can.
Decide a better format
Keep in mind to make the piece readable for your audience when writing product descriptions. You can format your wordings by focusing on the following factors:
Create a head-turner headline
Limit each paragraph with two to three sentences
Use bullet points to specify different features
Use font size and headline tags (H1, H2, H3, or H4)
You can use colors but keep it to two color combinations only and according to your brand image
[Paragraph] – [Bulleted lists] – [Paragraph] is the most common format when writing product descriptions.
Add keywords sparingly
Adding keywords to your product descriptions can amp up your seo game. However, don't overstuff your piece with fluffy keywords that'll turn away potential customers. Following the one percent keyword per total number of words is obsolete. Make it natural and keep the key phrases at a minimum.