So, how to redesign your website? Here are our tips to prevent you from burning out and lost over the updates.
These days, having a great-looking and easy-to-use website is crucial for businesses. Most people will visit your site, along with your competitors', when doing comparisons before contacting for a business transaction.
People's first impression of your business always falls on how your website looks like. So, if you've done it properly, it can help create sales for you. Now, when was the last time you've redesigned your website?
Most businesses underestimate the importance of a client-friendly website. All they want is to have an online presence, but that's not enough. Is yours ready to serve your customers?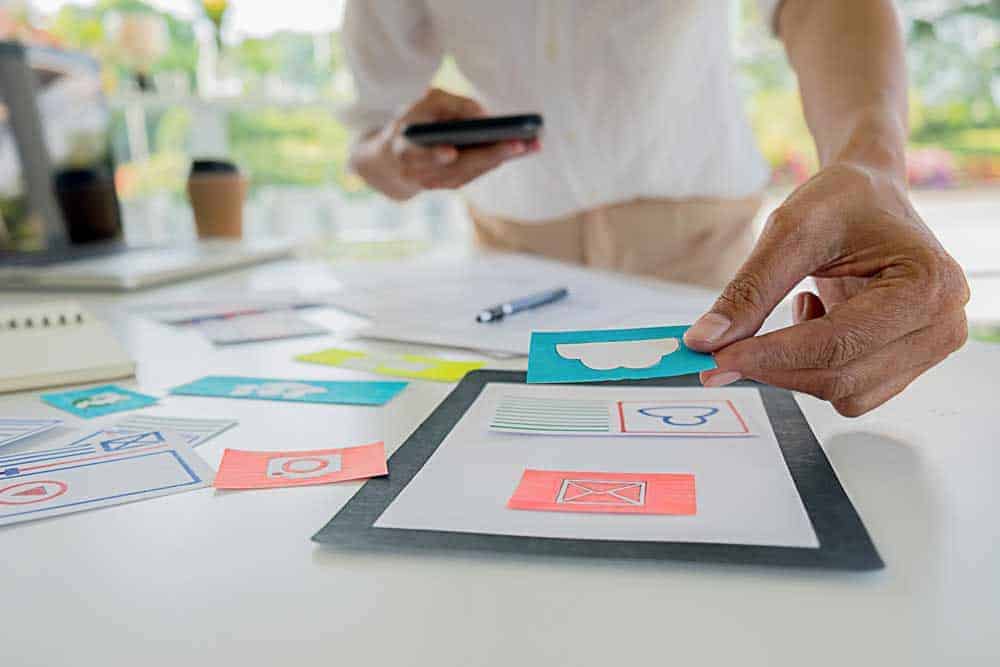 When do you need to redesign your website?
According to Google and site developers, you should redesign your website every three (3) years. However, there are circumstances where you need to recreate your site now. For instance:
1. Responsiveness. Is your website adaptable to mobile, tablet, and other devices? If not, you'll be losing a lot of visitors – customers, in fact.
2. New functionality. Do you want people to log in to your website when they buy your products? These types of functionalities will improve user experience (UX) and can help boost sales.
3. Safety and security. Is your website at risk for malware? Sometimes it's from the plugin you've downloaded or the graphic files you have. This imposes great threats from your users and to your business as well.
Signs you need a website redesign
Some sites don't need a complete overhaul; some just need a little refresh to meet marketing goals or consumer demands. Nevertheless, it's probably wise to reckon about redesigning your website as often as needed. Here are signs you need a website design.
Your UI and UX is a pain
Is your interface easy to navigate by your customers? It's a discipline that has become essential to the creation of your website. When your customers grumble and leave your site out of confusion, then it's time to redesign your page. Also, you have to create a branded experience where a customer's emotional journey when browsing your page, corresponds with their needs and wants. If your website doesn't give you that customer experience, try revamping a few elements on your page. A bad experience often lets you lose customers.
Your website isn't responsive
Mobile is the new device. People shop, send mails and work using mobile phones because it's easy, fast, and convenient. Customers can look you up with a tablet or mobile device nowadays. Research by Salesforce shows that 83 percent of respondents use mobile phones for information, e-commerce, and brand connection. If a website can't deliver that to them, they'll likely lose interest and look elsewhere.
Outdated website tools
Websites or content management systems (CMS) contain third-party apps, tools, and plugins that improve functionality to the website. For instance, WordPress allows plugins to design, speed up, or allow payment channels for purchasing. While these plugins are helpful, using outdates or not updating your apps may end up harming your site than they do good. Are they slowing your site down? Does it weaken your security system?
Doesn't reflect your branding
Similar to your marketing goals, ad campaigns, and social media accounts, your website should reflect your brand image. When redesigning your site, remember that branding isn't just about your logo, graphics, or colors. It also forms the language used on your campaigns and website. Redesign if you must. You don't want people to think it doesn't look like it came from the same business.
Too much troubleshoot
When you do more troubleshooting than providing customer service, there's something wrong with how your website works. When you spend more time repairing the site's technical aspects than improving it, then it's reasonable to look take action on your hosting solutions, e-commerce foundation, or even your site's design and navigation. It may be tedious to constantly dig for errors and why some apps do not function as intuitively as they should.
Conclusion
The web is constantly changing and you're constrained to be left behind if you don't adapt. Redesign your website to remain relevant will provide your visitors with the best content and experience. An overhaul sometimes is the best solution you can work to make your site adaptable against the tides and constant evolution of the internet.