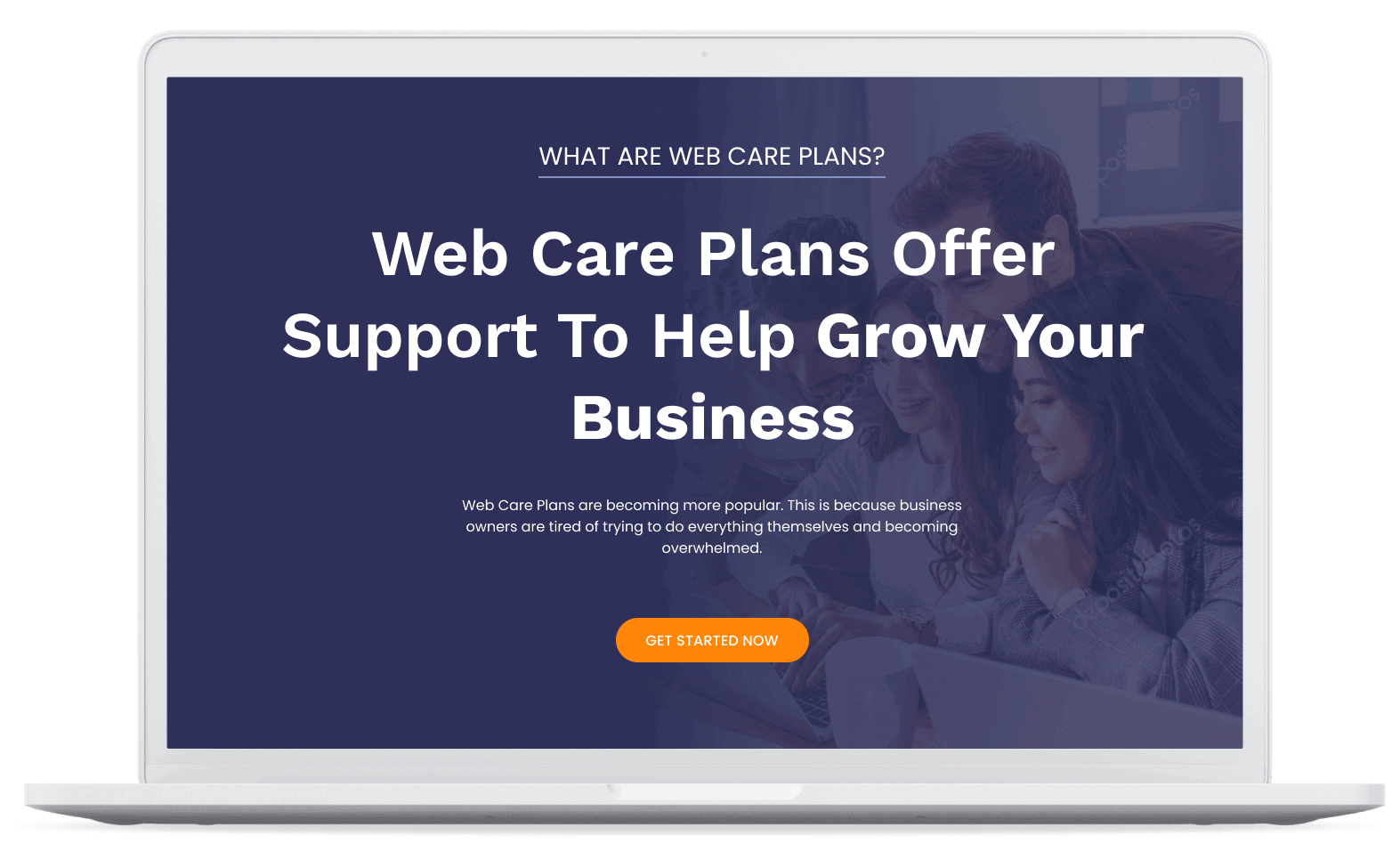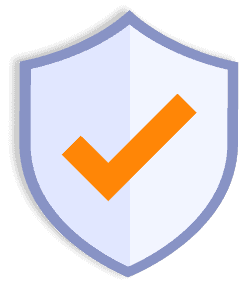 Are You Feeling Overwhelmed in the
Digital

Boom?
Web care plans are designed to take some of the load off and offer you peace of mind. With the current digital boom, businesses are needing to step up to the mark with getting their businesses online. That is great, but there is so much to learn! How can you possibly run your business as well as a quality website without feeling entirely overwhelmed.
Web Care Plans have been designed to take some of that burden away from you and let you concentrate on what you are really good at.
WOULD YOU LIKE TO FEEL IN CONTROL?
Why do you need
Web Care Plans

?
Your website needs continual support and maintenance in order to run and keep in optimal condition. The quality of your website depends on the following:
Do you know how to do all these things? And are you willing to give some time to learn it? That is why, it is much easier to leave it to professionals.

Leave it to PurpleCow Digital Marketing. We are honest, ethical, and fair. We will help you understand which flexible support plan is best for your business.
Peace of Mind
Your website will run in optimal condition having the latest versions without conflicts. Having professional developers on your team means peace of mind.
Professional Website Team
Professional that are experts to full support of your websites will help you grow and run your business online, with such great and affordable deals.
Support Desk
Your website will run in optimal condition having the latest versions without conflicts. Having professional developers on your team means peace of mind.
Accessibility and Portability
Additional web design and development services to assure your website is accessible and compatible across different platforms. We do that with our clients on a Web Care Plans.
Security and Privacy
You do not need to choose between security and privacy. A good website must offer both. So your business and customers are safe from everywhere intruders.
Monitoring & Backups
We monitor and backup your site daily, to maintain its speed and guarantee all data is protected and safe.
Our
Website Care Plans
include hosting and peace of mind, and a team of experts on your side.
Bonus features included in your care plan
Over $1,000 included WordPress plugin licenses. Includes Elementor, Astra Pro, Gravity Forms, Advanced Custom Fields, Cleantalk, Rankmath Pro, Happy Files, iThemes Security Pro and more for as long as you are a care plan customer.
Performance Plan Includes:
Bonus features included in your care plan
Over $1,000 included WordPress plugin licenses. Includes Elementor, Astra Pro, Gravity Forms, Advanced Custom Fields, Cleantalk, Rankmath Pro, Happy Files, iThemes Security Pro and more for as long as you are a care plan customer.
Bonus features included in your care plan
Over $1,000 included WordPress plugin licenses. Includes Elementor, Astra Pro, Gravity Forms, Advanced Custom Fields, Cleantalk, Rankmath Pro, Happy Files, iThemes Security Pro and more for as long as you are a care plan customer.
Is Your Website Working For You?
Are you looking for a way to boost your search traffic, visibility, and overall SEO performance? Get an immediate overview of your website with our FREE SEO WEBSITE AUDIT.
We have a free SEO audit tool that will let you know exactly what you can do right now to make your website stand out to the right audience.
Why would you need web care plans?
You have a website that is crucial to your business. It generates leads, customers and revenue and If it doesn't…  it really should. It's a channel through which customers, suppliers, potential new staff and partners will find you and engage with you. It is fundamental to the success of your business and you want peace of mind that it will be up and available for your audience 24/7 without interruption.
Your site builds trust and credibility with your customers and is probably the single most important marketing tool your business has. We highly recommend leaving the maintenance to professionals that can fix things when they go wrong. We offer great value web care plans to support your business.
Should you do the maintenance yourself?
Keeping your website up to date, backed up and secure can be time-consuming and a little tedious. It takes you away from what you should be doing, which is building relationships with your customers, staff and partners. The technology continues to evolve and it's tricky to keep abreast of all the trends and developments.
Check our Twitter support page for an
Should I be updating my WordPress and plugins?
Please leave the updating to us. Website maintenance is an integral part of updating and keeping your site working properly.
At PurpleCow Digital Marketing we take great care to first backup the website, check the website, update, then check the website again for any changes. Our software keeps a record of plugins we update so if there is ever an issue we see what plugin version was changed and revert back.
If you just update from your WordPress admin, PurpleCow Digital Marketing wouldn't have that record. We update client's site once a month so we can take the time to devote to checking your website thoroughly (either the 15th or the 30th). Also included on our monthly maintenance report are the performance and security scans.
If in the event we ever catch a plugin issue, it becomes a support ticket and we address it before you. We also take care about which plugins we are updating and single out large updates (like WooCommerce) as its own task for additional quality control.
My website is down! What do I do?
If your website is not loading, first check to make sure this is the same experience for everyone at DownForEveryoneOrJustMe – http://downforeveryoneorjustme.com/
If the website is down just for you, try clearing your browser history (cache and cookies) and reload, also checking your internet connection. If the website is down for everyone, shoot us a support ticket email, even though chances are that our website uptime monitor has already alerted us.
If this happens outside office hours, call the web host directly and see what they can do to get the website back online. Chances are most likely it's related to the following issues:
Your web hosting, domain or SSL certificate has expired and bill is due for payment
The web hosting is experiencing maintenance issues 
Anything outside of those we will investigate to bring the site back online.
I got an email my website was hacked. What do I do?
If you received an email about your website files being compromised, make sure it is legit by calling your web hosting company and forwarding the email to our support team.
Our next steps, as webmaster, is to reach out to your webhost about their protocol for a compromised website and a scan on their end to confirm where the compromised files are on the server. Under your website care we will restore a clean backup of WordPress, and then take note from the webhost about where the issue arose if outside of WordPress. This may mean the webhost recommending a third-party service to clean up the compromised files or additional security. 
The best way to prevent a compromised website is to keep WordPress and plugins up-to-date, which we do for you monthly under website care, as well as keep daily backups to restore in the event of an issue. Unfortunately just updating won't prevent a hack 100% which is why we help work with the web host and third parties to restore your website on the event of a hack and institute security measures to prevent most known methods by hackers. 
Why is my website loading slowly?
Common causes of a slow website are unoptimized images and external embedded media and ads.
Full-sized images can consume a lot of bandwidth while loading. So, take time to resize your images.
Take a look at the image tag – it allows you to set the height and width. Be sure to scale the photos proportionally so that they don't get stretched or skewed. Then, consider changing image format, which can significantly reduce the file size. Finally, reduce image quality. No, that doesn't mean making your photos look bad. It just means tweaking some simple settings.
For JPG images, this is done by directly reducing the quality. In most cases, a quality setting of 80 to 90 percent will show no significant changes from the original version. And you can go even lower depending on the type of image, the detail, and the colours. For other image formats such as GIF and PNG, you can reduce quality by opting for a smaller colour palette.
For external embedded media, think twice before embedding someone else's media into your site. Once you embed external material into your site, your pages will only run as fast as the host site. In other words, if that external site is having a particularly slow day, your site may run slowly too. Don't let another site drag yours down! Whenever possible, it's smart to host all content on your own server.
Plugins may also be causing an issues, as just like external embedded media, plugins can bring in resources from other websites. We can perform some investigative work to see what plugins could be causing this outside of the typical monthly website care. Reach out for a quote for evaluation and plugin cleanup.
Firstly, this page IS secure (see the nice little lock in the browser address bar?)



It is recommended that you use one of our Web Care Plans at PurpleCow Digital Marketing.
We offer 3 tiers of Care Plans. We highly recommend that you take the Essential Care Plan as it will keep your site secure, up to date and well maintained.
We don't host emails but recommend G Suite. We can help you set it up and manage. This can be quoted separately.
There are lots of reasons that sites get hacked.  Of course there are the obvious reasons such as that the hacker wants to steal from the monetary aspect of your site but most hacking goes far beyond this.
One example that any Australian will know about it the Census 2016 debacle. Hackers place malware on sites, usually done through software vulnerabilities and then at a later time that they choose will activate the malware to take control of all the sites. They then use all the sites they have hacked to attack the site they are wanting to take down. This is usually a very large site like a Government site or a huge international corporation such as Facebook.
They just use your site as collateral for the bigger attack.  In doing this your site will become flagged with Google as hacked and will be removed from Google ranking until it is clean.  You may also have your site destroyed beyond repair and without quality backup and restore options in place you will need to have your site rebuilt from scratch.  Not only is that a very costly experience but you will be without your site for 4 – 8 weeks.  Can you afford that type of downtime?
If you're reading this, then I know your website intimately because I built it or have at least worked on it. I know all of the variables and combinations of things that hang together to make it work. I also know the software your website is built on very well as I've been using it for many years and all of my customer's websites, including mine, are built on the same software.
This puts me in a great position to keep your website up and running and open for business. PurpleCow Digital Marketing can help support your business with web care plans.
Fee Structures & Hourly Rates
*Fee structures are reviewed every 6 months. 
This is due to the growing demand and costs within the industry.  
My fees are very reasonable but I understand the financial pressures in small business.  All existing clients pricing is only reviewed once per year.
I also only ever take on a limited number of clients to ensure service is not compromised. Casual Hourly rates are charged at a standard rate of $100+ GST per hour.  This rate is reduced for clients on Web Care plans.  Please see each plan for the exact rate applicable.
Scarborough Qld, Australia st******@pu*******.digital Mobile: 0420 990 927
Where can I get more help?