It is not uncommon to immediately think that your nonprofit would embody its namesake, therefore leaving it with no profit at all. This is a harsh reality, as funding nonprofits is highly challenging especially in the current world that demands more and more living expenses.
No matter how good your advocacy is, it would still be difficult to find stable and consistent donors, considering a large number of nonprofits you have to compete against. In this post, you are going to learn about several income strategies for nonprofits you could use to boost the resources you need to continue your mission of funding causes you support.
Why is fundraising important for nonprofits?
However, to adapt to the current times, nonprofit organizations must think with an entrepreneurial mindset to move forward with their aspirations. Not only would this improve your funding, but it would also ensure steady income strategies for nonprofits as more attention and recognition would come your way.
Drives up your mission
Believe it or not, nonprofits have bills to pay and payroll to cover aside from the usual program expenses. Raising money will help cover administrative expenses, operational expenses, and program procedures to further the mission.
Keeps beneficiaries receiving the aids they need
Do you have beneficiaries that need monthly aid? By keeping up your fundraising topped up, you get your beneficiaries to receive the aid they usually need. For instance, you run a cancer foundation that needs monthly treatment and research for leukaemia. You need regular income to provide your beneficiaries the assistance for medical treatments.
Keeps stakeholders and investors on their toes
Did you know that fundraising is an opportunity to showcase your nonprofits' social proof and impact on the community? Tell your supporters and stakeholders about your social impact and it will appeal to the public in encouraging them to donate some more.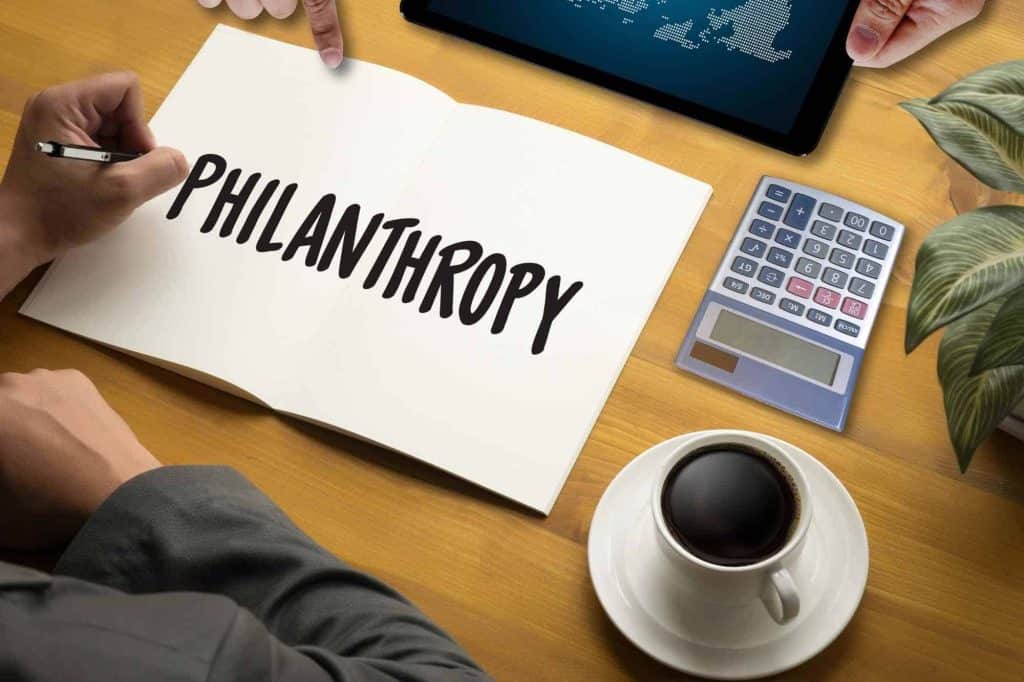 Income strategies for nonprofits
You don't have to exhaust your mind and body thinking of over-the-top strategies, as basic one would be enough just as long as you can ensure that these methods would be sustainable for you.
Earned income through service fees and product sales
Donations are usually the fundraising type commonly correlated with nonprofit organizations. However, nonprofit organizations also go into gaining profit from selling products and fees for services. This kind of income is called "earned income" and is regulated by the tax bureau through their many policies. Even the National Center for Charitable Statistics revealed a spike in revenue for charities through this type of fundraising, as well as contracts with governments in exchange for their services.
As an example, state universities, while being funded by taxpayers, still garner funds from tuition fees, research grants, fundraising events such as concerts, and selling products such as school supplies, books, and university merchandise. National museums, while being free of charge, still have souvenir shops wherein they can gain income from to sustain their development.
Membership fees
Additionally, nonprofit organizations can also charge membership fees as long as you comply with legal requirements. Others also offer services to their members that can be charged with service fees. These fees are common income strategies for nonprofits that can be collected yearly from individuals, businesses, groups, and other organizations.
When collecting membership fees, make sure to offer back something valuable to people like training, workshops, or monthly love packages that are useful to them. Members may want to help your organization, but, they also want something in return as a sort of gratitude and appreciation.
Donations
While there are many ways to come up with income strategies for nonprofits, the leading source still comes from charitable contributions, usually by private entities.
With the continuous rise of philanthropists stemming from politicians, celebrities, and corporations, there are a lot of avenues opening up to help non-profit organizations gain funds for their causes.
You just have to be able to learn how to get their attention to garner support for your cause.
Licensed creations
Treasure sometimes can be found in the most unexpected places. In the same manner, maybe someone within your organization has the creative mind that could bring your non-profit to financial success?
To further illustrate this point, your non-profit organization could create an app that could be connected to your cause and be useful to other people. From this, your organization could license the application to different venues and then charge a licensing fee that could later on become a sustainable program.
Once you can license this, you could expand your reach to other places and organizations.
Training and seminars
One of the most cost-effective ways you can gain income for your nonprofit is by conducting consulting or training services. By extending your help to institutions, companies, and the like, you not only gain income but also support for your cause. Your nonprofit organization would be able to work with more hands-on-deck and more people would benefit from the income gained.
Training and seminars are great ways to also talk about your nonprofit. It's a venue where you can meet different people who might be donors or partner prospects in the long run.
Plan now
By doing these income strategies for nonprofits, your influence and capabilities would reach wider audiences because of your resources.
Remember why you started and why you have to keep going and let that fuel drive you to do greater things for the benefit of the greater good.