Nonprofit organizations share a common goal of advancing their advocacies. While everyone works hard to accomplish social good, it's hard running an organization, especially with policies and regulatory requirements.
Problems nonprofit organizations often face
Just like any other company, nonprofit organizations need to adapt to new practices, update their marketing strategies, comply with laws, and more. These challenges pose difficulties for organizations – on top of bureaucracy, employees, volunteers, and budget matters.
Financial structure, policy, and generation
Nonprofits always grapple with financial sources, self-generating revenue, and donations. They need to create a systematic structure or foundation where they get solid and regular funding over their course of interests. Nonprofit incomes come from:
Government and state funding
Charitable contributions
Grant-making agencies and organizations
Foundations
Raised funds from the sale of products and services
It's not easy to retain funding in a year due to various reasons like state budget cuts, grant rejection, and low donations.
Marketing and communications
Marketing for nonprofits is a bit different than a regular business as one needs to push more on storytelling and trust. Storytelling in marketing hooks up potential donors to join your cause, while transparency lets stakeholders see where the money goes according to its value.
Updates and transparency of the organization
Responsiveness of the entity to the communication
Brand tone and goal is different in collaterals, thus, miscommunication
Effectiveness of the program and organization
Were you able to reach your goal? Did you save enough funding to achieve the outcome you intend to have? You want to do good in this world, but the effectiveness of your program is entirely dependent on various factors such as:
Proper services to beneficiaries
Well use of resources
Number of people committed to seeing the goal done
Structure and Policies
Does your nonprofit have the necessary documents to portray its legibility and overcome public skepticism? Are you promoting and donating the proper funds t beneficiaries? Do you have an NGO structure and policies to define your organization's operations?
Papers, files, and documents in an orderly fashion
Structure of the organization
Proper operational policies governing the organization
Growth mindset
How do nonprofits grow? Too many nonprofits stunted their growth and not advancing enough to continue to its mission. One of the key factors are:
Team leaders
Team members
Adapting new strategies
Partnering with other networks
Moving markets, government, and community
Nonprofit directors must carefully choose their members and volunteers then assign them to certain tasks that they can do. They also need to brainstorm how to use its resources, adapt to innovations, strategies, and technologies.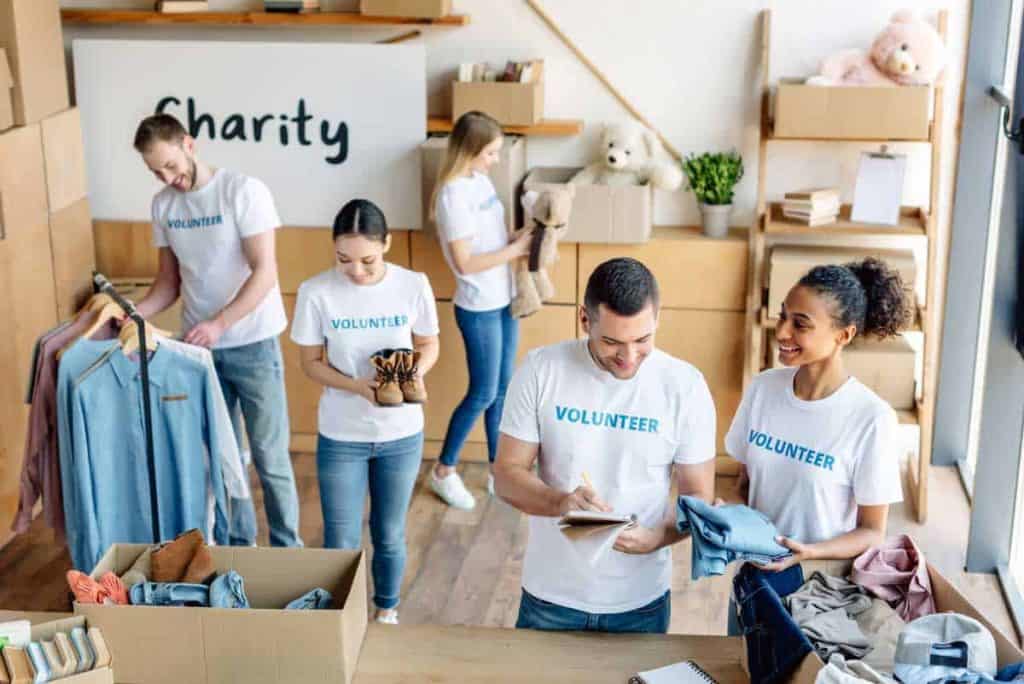 Simple solutions to common nonprofit organizations problems
While these solutions offer respite to nonprofit problems, not all can be said the same to all organizations. However, these are true and tried attestations on how to get your nonprofit out of its pits.
How to earn money as a nonprofit
Nonprofit needs money to remain in the industry. Organizations still have to do their duty to pay employees and bills. Here are some ways to earn money:
Win local businesses and individuals for donations and funds
The top source of funding for nonprofit organizations is through donations from the region. You need to win support from the public by attracting the communities in the form of media, events, and networking.
Sell products and services
Some people would like to have something in return after helping an organization. Transparency reports can take too long and it can make people question all the same. Why not sell a product from your organization like a shirt, bag, or digital asset? Or, why not be a consultant for workshops and training?
Send a grant proposal for the government, grant agencies, and other foundations.
We understand that most money comes from state funds and grants; however, we do suggest that nonprofit organizations should also be self-sufficient in case of state budget cuts and rejections. Nevertheless, it's worth handing in a proposal to these organizations for a fund boost as well as resources and networks.
Leverage the power of digital marketing
After jotting down your goals and action plan, know where and which online marketing channels will work best for your brand. You should only choose a few good channels that work for your brand voice.
Website. A business without an online presence is no business at all – as so they say. People expect to have brands publish information about their services online. They all head straight to the website to fulfill that. If you don't have a business website today, you could lose potential customers.
Social media. Identify which social platforms work best for your business. Nowadays, people expect you to have multi-channel for your store. No two platforms are the same, and that's why you need to adopt creative approaches and knowledge of your audience.
Facebook. It's the most popular social media channel with 2 billion active monthly users. The platform is perfect for small businesses that want to build relationships and engage personally with their customers.
Instagram. The platform is image and video-driven and perfect for brands with strong visual content. Instagram has high customer engagement potential and audience reach.
Twitter. Twitter is apt for urgent, time-sensitive, and dynamic micro-stories. The platform has a large engagement potential and wide reach especially if you're using hashtags about the industry.
LinkedIn. The platform is ideal for creating business opportunities, networking, and B2B/B2C leverages. Unlike Facebook and Twitter, LinkedIn caters to the professional crowd whether they're industry leaders themselves or job searchers.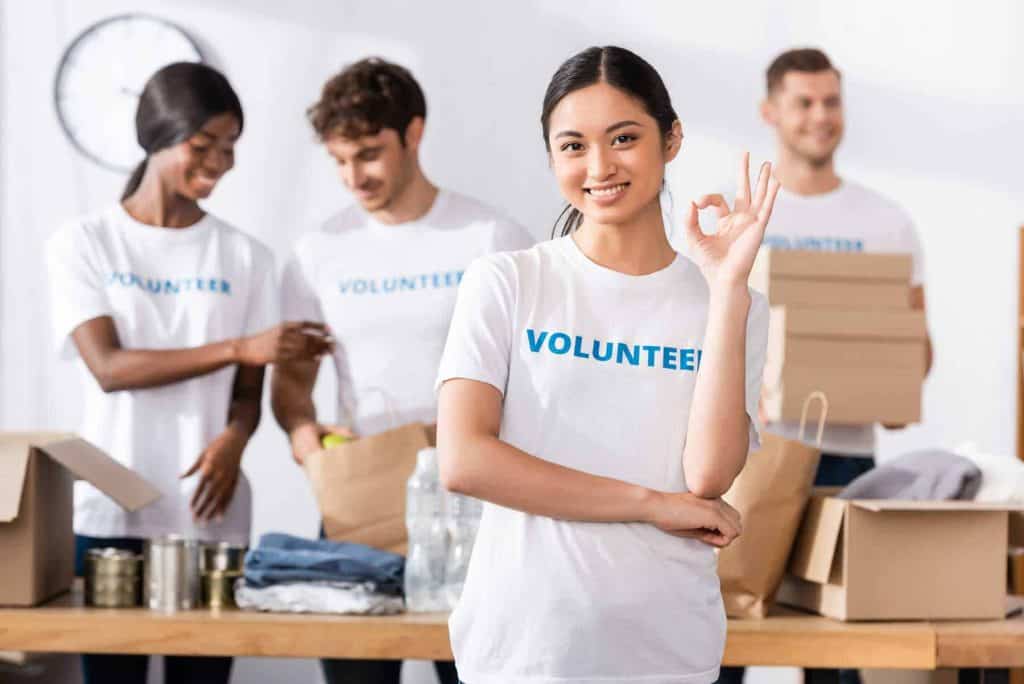 Organize your programs, point-persons, and budget
If you want your work to be seamless, you need to organize your operational activities meticulously. It takes careful planning to make your programs more efficient. Set SMART (specific, measurable, attainable, realistic, and time-bound) objectives to keep you on track.
Brand your event
Branding an event deals with incorporating a theme or cohesive feeling you want to portray to attendees. It helps curate a seamless and unique experience with people. What's more, you avoid being too cluttered, generic, and confusing. If you want to brand your event, think about potential swags to use such as uniforms, shirts, bags, decorations, or hats.
Make a detailed plan of action
Planning an event is not that easy. You need detailed steps on how to achieve each task. Remember to have a specific budget in mind and who to delegate assignments for each event. These are just ideas on how to make a detailed plan. You can further make a more comprehensive action plan out of the event you'll have.
Always follow-up attendees in a non-obtrusive way
Proper follow-ups allow the attendee to keep abreast of the latest news you have your activity. What's more, it keeps you afresh in the minds of interested individuals. Follow-ups should be planned so they become non-obtrusive. Never sound too ads-y, but not too informal either. Opt for short messages with graphics to keep their enthusiasm and interest going.
Layout some structure and ground rules
It's wise to adopt certain policies and structural governance to prevent abuse of power, mishandling of vulnerabilities, and illegal activities that would compromise nonprofit organizations. We'd rather have you talk to a lawyer and an accountant to help you set up a legitimate organization.
Policies and procedures. In your articles of incorporation and by-laws, you need to lay out the foundations of your organization and state policies governing your nonprofit. Include responsibilities, auditing, legal procedures, accepting and soliciting funds from various people, etc.
What the organization will compromise. You'll need a board, executive members, administrative staff, secretariat, employees, and volunteers. Be clear of their responsibilities and be firm in what you can handle with them.
Remember to write a code of ethics and guiding principles for behavior and decision making in all activities where the nonprofit should be involved. You need to integrate honesty and transparency for stakeholders to continue in providing you value.