Learn how to keep customers bustling in your business with our loyalty marketing ideas. What keeps your customers happy and engaged to transact with your business? Encouraging your consumers to repeat business is a powerful way to grow your brand through loyalty marketing.
This technique is low-cost for keeping your current customers purchasing products from you. From good customer service to loyalty programs, here are loyalty marketing ideas you can use for your business.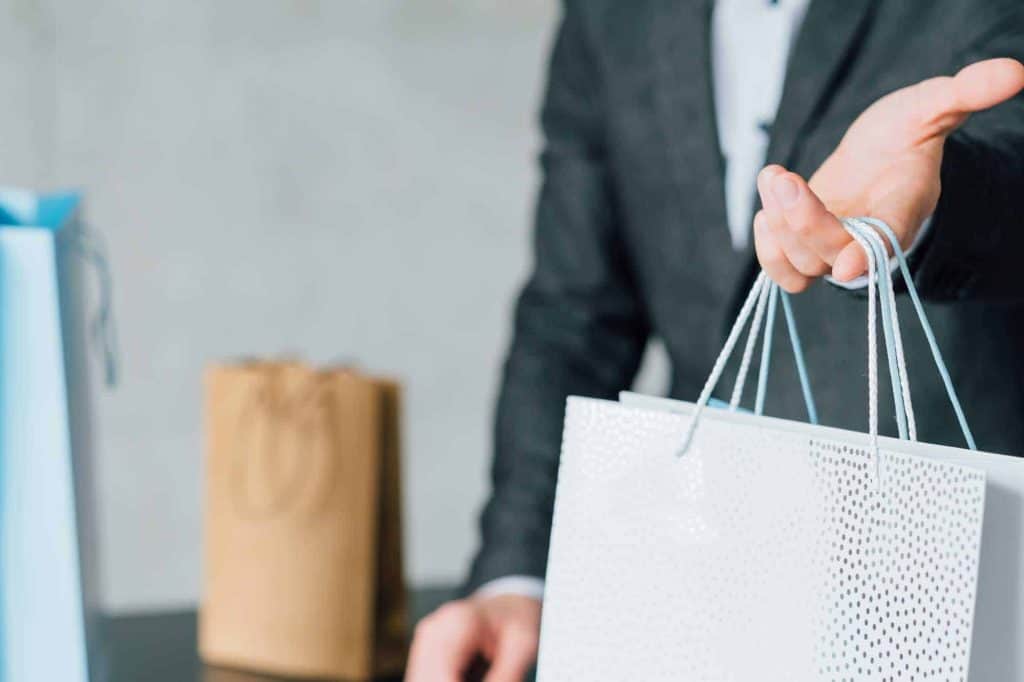 Why have loyalty marketing techniques for your business
You might have experienced getting a punch-card points-based gift, a VIP member perks, or a freebie for hitting a number of purchases yourself. That's called customer loyalty marketing and it shows that reciprocity works well for a business.
Here's why it's such a hit among your buyers.
Customers would purchase more for freebies
Say you own a book and office supplies store people will buy from you since you're a necessity. But will that be it? There are dozens of stores selling the same as yours! Now, how to retain your customers' attention to yours? You can say they can have a free book or supplies worth $30 if they reach a certain point or expenditure.
Customers who feel appreciated stay longer
A simple thank you through freebies, discounts, or inclusive treats will have the customers feel appreciated. Other loyalty marketing techniques sometimes include good customer service, product after-care, rebates, and exclusive promos.
Positive branding for your business
Loyalty marketing creates an emotional connection with your customers, thus, builds a positive brand image for your business. Having a positive image means deeper credibility and trust among customers.
It's a low-cost marketing strategy
When someone loves your brand, they'll refer to other people, too. Word of mouth still beats digital marketing and can drive purchases from different people. This really works with local businesses within an area. Mid-size and he companies also work well by using loyalty marketing techniques due to their competitor sizes.
Of course, they keep coming back
In a report by Adobe Digital Index, about 40% of revenue came from repeat customers. This shows that loyal customers prove to bring success and ROI for the business. Plus, after showing significant trust in a brand, customers spend more on their purchases.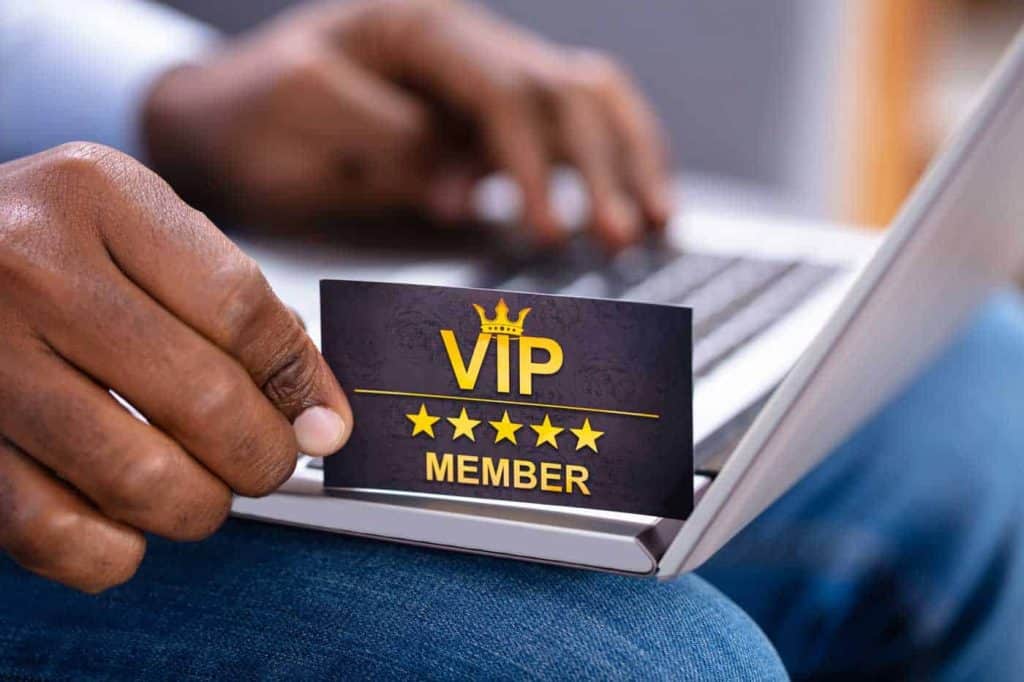 Loyalty marketing ideas for your business
Looking for loyalty marketing ideas that would keep your customers on their toes for their next big purchase? You have to match the benefits, programs, or products your consumers would expect from your brand.
VIP perks
A VIP club for businesses creates a sense of exclusivity with benefits only special customers can avail. Your VIP customers don't have to pay anything; they can show their receipts amounting to a couple of dollars before becoming a VIP member. VIP perks can be:
Access to a premium area or room in the business
Access to new products or features
Special passes to events and gatherings
Get special deals
Free products, services, or offers
Seamless checkout, wrapping, and etc.
Offer your customers something extraordinary only for VIP members. If the perks pique their interests, it can drive up sales on your business.
Punch cards
You often see this in restaurants, café, or food stalls, where businesses use punch cards to track a customer's purchase. The more punches a consumer collects, the greater the chances of earning a freebie, merchandise, or discounts. Punch cards can be done:
With stickers to earn a planner and free drink like Starbucks
Digitally-made punch cards for digital products
With native mobile wallet for easier access to customers
To avoid sales and discounts burnout, you can set a limited time offer for your punch cards. E.g. every December, from Spring to Autumn sales, etc. Punch cards are so far, one of the cue favorites of small businesses and customers alike.
In-store gifts for repeating customers
You can provide limited editions of a product for previous purchasing customers. For instance, digital services and products make use of email marketing to contact customers to avail of their limited editions. These can be in the form of customer appreciation gifts such as:
Shirts
Books
Fans
Calendar or journal
Mugs or tumblers
Or a free choice worth a certain amount, e.g. $30
You can tailor your in-store gifts by seasons to ramp up purchases. E.g. Valentine's Day, Christmas Season, Year-End Special, New Year deals, and more.
Birthday, anniversary, or event perks
If you have an email and info database of your purchasing customers (with consent!), use this data to send events passes or greetings. Even a small gesture of greeting can brighten a customer's day. Other ideas include:
Anniversary
Special holiday reminders
Holiday passes
Event passes
For instance, your store gets to celebrate Halloween night with a party, and loyal customers can join the fun with sweet exclusive treats for the family.
Build a community for customers
Encourage customer-to-customer interaction upon building a Facebook group, forum, or web portal interaction. Customers get to communicate with other people having the same experience as theirs and can delve deeper into the topic they want to ask and discuss. For example:
A bookworm corner for a bookstore
A parenting topic for a baby brand
A mothers' support group for maternity products
A support group for using an application
A fan base group for an app
A community group is also beneficial for your business in product development and sales. For example, a customer will complain about the lack of carts or support systems or upgrades. When the community feels the same, your business may consider it for development. Either you can offer the product for free, or with an upgrade, or with a discounted costs for loyal members.
*** Here are some great deals of tools for your marketing. Click here