For a long time, artists and crafters have been making a living through their skills as a creative entrepreneur. Earning a living using your artistic skills is nothing new. However, everybody knows finding your own path in the creative industry is a daunting and challenging task.
What's a creative entrepreneur?
A creative entrepreneur is someone using their creative skill and made a business about it or moves along as a freelancer. Whether it's about design, animation photography, writing, live events, or music, as a creative in the industry, you have clients who pay for your skills in a form of a service. And that's a creative entrepreneur.
But, how do you start off formally online? How do you make money off your creative talents? Is there a process we need to talk about?
Tips for becoming a successful creative entrepreneur
The advancement of technology has opened up a lot of opportunities for artists to use their innate abilities and knowledge to earn online. If you have a talent and want to join as a creative entrepreneur, then you're reading the right article.
Grounded by vision
If you want to be a successful creative entrepreneur, the first thing you must do is to have a vision. Since you're in charge of your own venture, you should do what you want to do on grounded means. Why? You can dream all you want, but you have to wake up and work in the real world.
When settings goals and objectives, don't just say, "I'll be a famous graphic artist in Behance and clients will come at me," or "I'm an animator and I'll win Cannes and all and my followers will love me."
Your vision should be grounded to reality. You can start by forming a statement using SMART goals like:
"Have two to three clients for my graphic design business in one month."
"Get invited to at least one music gig per month."
"Invite at least 20 to 30 individuals to your monthly art class."
And, many more!
Know what you can sell
The next thing you need to figure out is whether you can earn money from it. Can you earn as a freelancer? Can you create something to sell? Will you be able to each it to someone once the business grows? You have to make a list of the things you love to do and learn whether it can tap into your potential market.
For instance, you like to write horror stories. What can you offer to the public? Like what we've seen in some sites like Upwork, Fiverr, and Freelancer, there are horror writers offering services such as ghostwriting, editing, and critiquing.
What if you're a voice talent? You can offer your voice for infomercials, podcasts, and other video needs.
Be passionate and determined
In order to use your skill to make a living, you must have passion. The difference between an average entrepreneur and a creative one is that you will be doing most of your tasks yourself like directing, editing, designing, writing, mixing, and more. You can only succeed if you are passionate and determined to pursue these things no matter the cost.
Many artists feel overwhelmed with the amount of work, stress, and despondence they feel with their craft. Too often they're told to accept a lowly commission rate while working under pressure overnight.
We'll discuss more on what other problems a creative entrepreneur faces.
Collaborate with other creative entrepreneurs
Another great way to be successful is to collaborate with other creative. You can use your idea to reach out to other artists and work on a project with them. if you are good enough, they will reach out to you with their ideas as well. It will be a great way to connect and meet new and cool people.
Are you into designing book covers? Collaborate with your local writers or other artists to launch a book. How about if you're a musician? Are there live artists or filmmakers who are in need of your talents?
Collaboration is also one way to increase your visibility as an artist, a creative entrepreneur for yourself.
Treat it as a business
Art for art's sake is an old adage that needs to be done and gone – unless, one really goes for an art's sake credo like aestheticism. I mean, we could be wrong, but, if you really want to succeed as a creative entrepreneur, you must treat your work as a business.
What does this mean? This means taking into account your cash flows, taxes, schedule, assets, and your clients. If you want to succeed as a creative entrepreneur, you need to be serious about your craft.
And only then, can people will also take you seriously.
Strong time and attention management
What's great about a creative entrepreneur is that you don't have to work on a 9-to-5 basis. But, that's the thing – since one can't work in a routine manner, all time and attention can get messy along the way.
Even if you pursued a creative career, time and attention management should be instilled in your workmanship. Got a deadline at 10 PM tomorrow? When are you going to start? While procrastination of the creative process can happen sorely at any stage of work, one should know, however, that it's an unremitting process.
Got a blank paper in front of you? Show up, draw, or write. The momentum will soon flow in you.
To improve your time and focus, we advise to show up, create anything, until you feel the flow. Also, set up a schedule where you can observe it regularly and work peacefully.
Build your portfolio
Whether you're a writer, designer, or voice actor, it's important to build a portfolio where clients can assess your skills, credibility, and professionalism. Arrange your past works neatly on your site or any third-party web portal to showcase your work.
You can include the date, name of the client (if they're okay with it), the medium used, details, and reviews if there are any. Here are our tips for having one created:
Choose the right platform. A website will best suit you. However, in the event that you don't have one, choose the right platform conducive to your craft. For example, DeviantArt or Behance is suited for designers and Contently for Writers.
Provide social proof. As mentioned, you can provide your client's review of your work. This shows that other customers are wowed with the experience of having you worked for them.
Organize your works by date, niche, or style. Have you written travel articles before? Or about vehicles, pets, or parenting? If you have a collection of these articles, you can organize them to a certain collection or folder.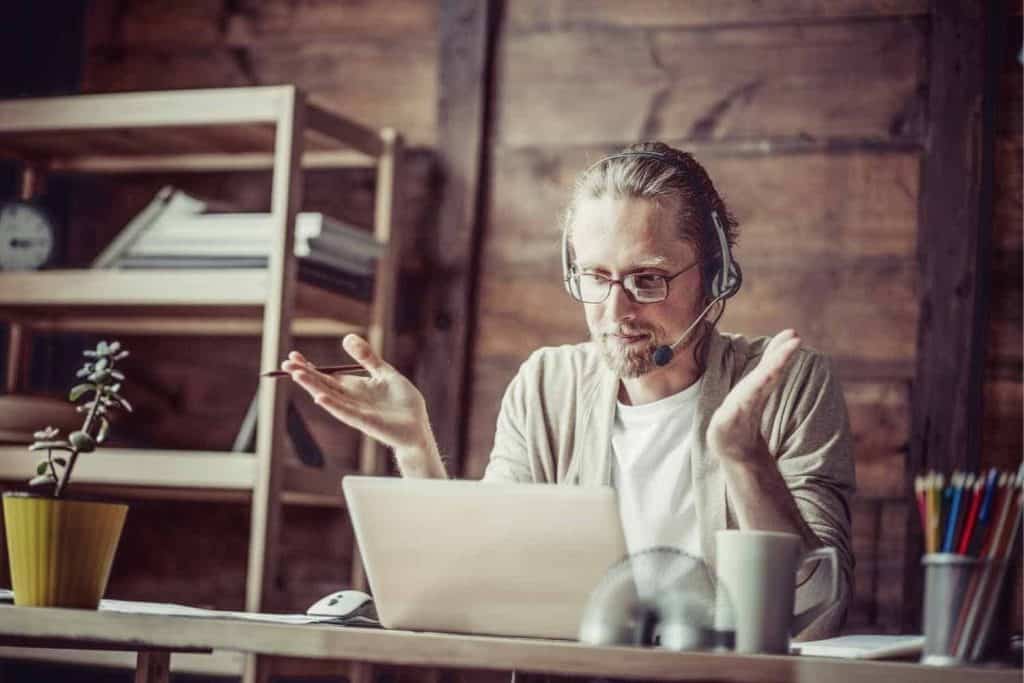 Problems a creative entrepreneur faces
For one, creative entrepreneurs face the peculiarity of being an artist and entrepreneur at the same time. Among the following are problems they faced based on personal interviews.
Comparisons
It can stifle a creative entrepreneur if he or she keeps comparing the work to other artists or entrepreneurs. For someone starting out a career in the creative field, it's easy to pass off comparing one's work to someone who has 20 years of art experience in the industry. It can also kill business for someone who's comparing his or her work to an emerging artist as well.
The lesson? Compare yourself to yourself only. Instead, focus on improving your skills and market reach. Invest in how much have you grown and served the clientele.
Unwelcomed advices and commentaries
There are uninformed advises creative entrepreneurs take by heart at times and are often aimed at their work. "Is that a real job?" "Can you work for free?" "Is art even that sellable?" "It must be nice not to work in a boring place."
It's usually these commentaries that creative entrepreneurs frowned upon on. It can easily dissuade them of their hopes and dreams, but we tell you what. Hold on! Be with peers, partners, and people who have the same vision as you do. Spend time with people who truly wish to see you succeed.
Either you're procrastinating or working too much
Procrastination is the enemy of the creative entrepreneur. It's either he or she works a little too late or near the deadline itself. But, if you're running a business, submission before the deadline is an important aspect of professionalism. We understand that many clients, however, tend to abuse the working time of a creative entrepreneur like, "Can you submit five designs in one week?" despite the detailed requests they've made. Put your foot down and talk to your client about this!
Another thing we've seen creative entrepreneurs is that they sometimes work too much. Remember to take leave and take a breather from work. Creative entrepreneurship can be exhausting mentally and emotionally. So, take care of your health and well-being for starters.
Being an entrepreneur
Creatives are creatives. There are some who fare off in terms of managing a business and there are those who need help managing one. Handling accounts, budget, and logistics can sometimes be overwhelming, but it's promising for a budding artist-business person.
Time and determination is what one needs to be a successful creative entrepreneur. Even hiring and calling for help is doable as well.
Clients, plagiarism, and theft
A client ran off with your work without paying you? Did someone steal your work and pose it as their own? Did you find help on your work, pay them, and never get to hear from them again after they steal your clients? A headache, right?
You need a fool-proof way to safeguard your assets like inputting a copyright claim, watermark, portfolio protection tool, third-party safety app, and more. We'd love to talk more about this for another time.