You've created a wonderful product and now you're ready to market it. For what price? That situation sounds familiar, partly because like all business owners, you have to face the hard choice of pricing your products. It always boils down in deciding the right price of the greatest value to customers.
How to price your products
Pricing your products or services can improve business-employee morale while still earning a nod from your customers and market share. But price points are hard! How do you go about it in your company?
Here are tips to get you started.
Analyze market pricing in your industry
If there's an item similar to your product in the industry, you can analyze the market and your competitors for reference pricing. For example, your bath accessories set ranges from $22.99 to $29.99, with a common price of $24.99 in most brands.
However, the most commonly bought bath accessories are those from a price of $19.99 and $36.99. Is it because the former has placed it on a mason jar with cute, artisanal aspects, and the latter with shiny aspects to it?
Market research
What's the cost of similar products in the market? Then ask yourself if you need to price it lower or high and give reasons why. Put your shoes into the customers' and see why they want to buy your product at that price. Also, for your market analysis, take account of where the industry is at the moment and where it's heading.
What are the trends in the industry? Is it going green, digital, or cashless? How much is the difference in prices if you've gone from plastic to biodegradable? Will the new pricing affect your customers? Make sure to have pertinent research, studies, and data to back up your insights.
Know your product value
Even if you establish an existing product in the market, you need to jot down and state why your product is unique and this is its value. Your USP (unique selling proposition) is what separates you from your competitors. It explains in detail how to create products only you can deliver, solve customers' concerns, and why customers should choose you.
Is it worth the price, work, and costs you've poured into? What sets your product apart from other competitors? Will your customers buy it despite there are other products worth less than yours? Why would they purchase a higher price if it's the same product?
Align pricing your products to your branding and business core
Consider the brand and business core of your business when it comes to pricing your products. Are you catering to high-end earning couples or young adults who are just starting on their jobs? Carefully strategize your costs and price to your market groups, demographics, and spending lifestyle.
For example, a statement t-shirt will work well with younger market demographics. However, they're not the earning type of individuals. You need to set the price right according to your costs and market purchasing power.
Know your costs of goods sold
How much did you spend on creating your product? That's called the cost of goods sold. To know how much these costs are, you need to find the price of materials, labor, logistics, shipment, and etc. So, how much does it costs you to create one piece of your product?
For instance, your furniture business costs you $82 when making a bamboo lamp. You can do as well make from $85 to over $100 if you also know your USP and market demographics.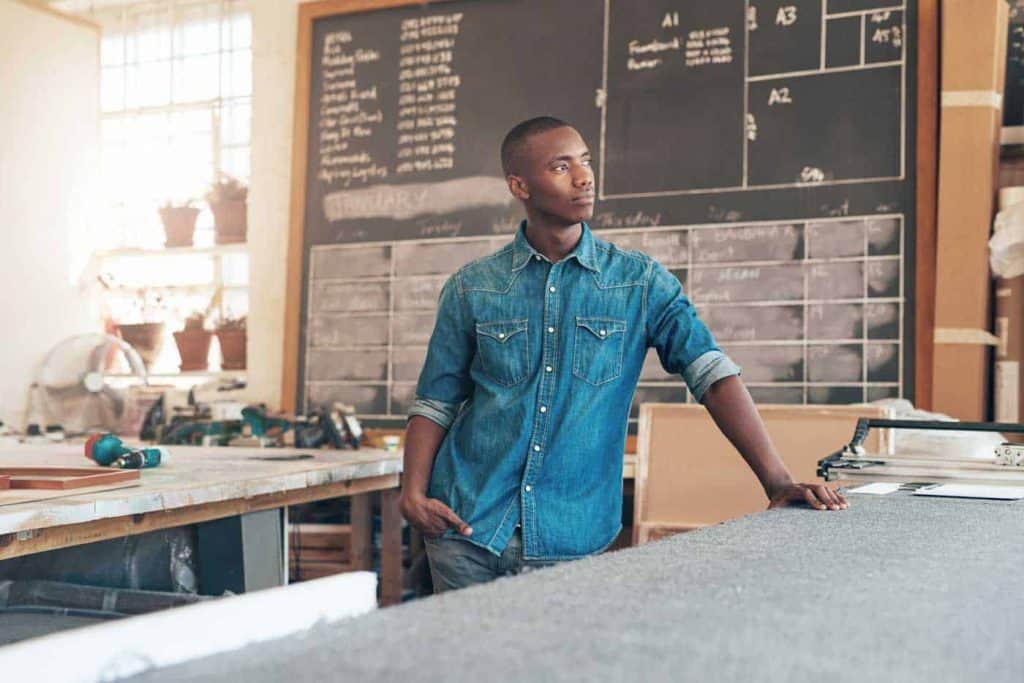 Tips on pricing your products
One key to a successful business is to price your products right. The right price will determine how well you sell in your market. It's definitely one of the hardest things an entrepreneur can do that's part of the market and business formation.
While there are different kinds of test-based solutions, though, there's no exact way to price your products. Many business owners have gone through a series of market tests just to know the right price.
Calculate your profit margins
A profit margin is an amount by which revenue from sales surpasses the costs of goods sold. It's the profitability of your business upon producing goods and selling them. If your net profit can't pay your costs and business expenses, chances are, it's not going to do well.
Offer different prices in tiers
To improve your sales and price, you can offer your products through tiers. For example, your own writing service and offer a 500-word article for $10. As the tier goes up, you eventually discounted the price for more orders. Will that win against your ROI and costs?
List dates when to give discounts
Craft your discounts masterfully and accordingly while taking into mind your profit margins. Sometimes, giving discounts can be a great tactic to your business, only if you know how to turn the tables in after the event. Discounts make good lead generation activities, end-of-the-year profitmaking, or phase-out buying.
Start from lower price before making its way up
Over time, either you will raise your prices or lower them out. It depends on your products, though. For instance, a gadget store might lower the prices of accessories to entice buyers before a new version is out. Meanwhile, the steady production of goods might let business owners increase the price through the years especially when inflation hits the economy.
Monitor your pricing points
Continue to monitor your prices every month to ensure the profitability of your business. You can track your prices per item or per viability of the business. Some practices to monitoring consist of listening to your customers or keeping an eye out of your competitors.