Building a strong brand is a tried and tested approach for any business wanting to be successful, be it one with a great, unique product or one offering bland, everyday services. This is because branding offers entrepreneurs a way to shape how their brand and its products are viewed by their audience.
Branding is a powerful tool that you cannot afford to ignore. Way too often, we see businesses brand themselves as the best among their competitors, and even if their brand isn't all that good, they still manage to make people believe this regardless.
As an entrepreneur, you must create a unique e-commerce brand to stand out from the competition and draw in your customers. 
And in this article, we'll show you how you can create a strong e-commerce brand for your business in 2023.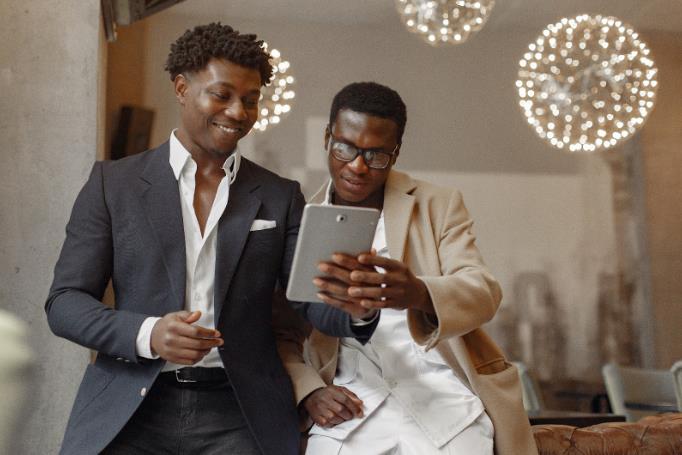 6 Quick Steps to Creating a Unique E-commerce Brand
1. Develop a Unique Business Idea
When creating a unique e-commerce brand, it's important to find branding ideas that align with your business's strengths and passions. Whether you're planning on offering a product or service, consider the key factors that make your business stand out from the competition and reflect that in the branding. 
And speaking of ideas, your ecommerce brand could revolve around offering: 
Subscription services:

Offer products or services on a small fee or subscription basis, think of online tools like a brand

name generator

.

Online marketplace

: Create an online marketplace like eBay or Etsy that allows buyers and sellers to meet.

Online courses

: Offer online courses in a particular topic that you're skilled and passionate about.

Niche products:

Focus on a specific niche and create products tailored to that audience.

Social enterprise:

Create a socially or environmentally conscious business that's dedicated to making the world a better place.
When creating your unique e-commerce brand, it's vital to test out different ideas to see which one resonates with your target customers. 
Consider creating mockups of your brand and gathering feedback from your target audience. This will help you refine your branding and ensure that it's something your customers will be drawn to.
2. Apply Your Branding Strategy Across Your Business
Once you have identified the unique branding ideas that align with your mission and goals, it's time to apply your unique brand identity across every facet of your business. This includes creating, selecting, or choosing a great logo, appealing colors, font, slogan, and other key brand elements. 
When selecting colors, consider using those that represent your brand's tone and the emotion you want to evoke in customers. When creating your logo, consider creating a simple, recognizable logo that stands out from the competition. 
And when creating your slogan, consider creating a catchy phrase that reflects your brand's values and resonates with your target audience.
3. Research on Your Competition
To create a unique e-commerce brand, it's important to perform a competitive analysis and understand what your competitors are doing. 
Researching your competitors' branding, including their logo, colours, font, slogan, values, positioning, and pricing will give you a solid idea of what works and how you can create something better.
4. Create a Brand Book or Brand Guide
A brand book is a document that outlines the key elements of your brand, including your values, strategy, logo, colours, font, and slogan. This document should be used to ensure that your brand is consistent across all platforms and materials. Use the brand book to create a consistent look and feel for your business.
5. Finding a Great Name is Important
Finding a great name should be your top priority. The name should reflect your brand and match the branding that you have created. 
Additionally, it's important to ensure that the name does not conflict with any existing trademarks. So, after drawing up a list of possible names, use audience testing to ensure that the names resonate with your target customers.
6. Create a Strong and Unique Website
Your website is the face of your business, so it's important to create a strong and unique website. Consider creating a website that reflects your unique branding and resonates with your target customers. Use images, videos, and other visuals to create an engaging website experience. 
Also, strive to get a premium domain, especially one that's an exact match of your business name. getting an exact match domain will make it easier for customers to remember and access your ecommerce site.
Your Unique Brand is Just a Step Away
Creating a unique e-commerce brand is essential if you want to stand out from the competition and captivate your target customers.