According to Salmat's 2018 Marketing Report, only one-fifth of Australians surveyed stated they were loyal to one or two brands. While two-fifth of the customers said that brands do not influence their decision in purchasing a product. This shows how challenging it is to achieve brand loyalty. No matter the industry is, businesses are susceptible on ways to lose customers.
Quick ways to lose customers
Here are 10 ways to lose customers. Take note of these common mistakes so you can avoid doing them. This can allow your business to thrive instead.
Keeping outdated strategies
Your marketing and campaigns play a significant role in gaining customers. The market today is evolving, and your strategies should keep up with the current trends as well. Customers are likely to support a brand that continues to grow.
Limiting operations
You should avoid having unreasonable operating hours. If you limit your availability, customers will move elsewhere. Even if brick and mortar stores have restricted hours, they should use their time wisely to accommodate customers. For online businesses, you have to define the exact operating hours. As much as possible, allot sufficient time and serve them as best as you can.
Having poor customer service
You easily lose a customer if you give them poor customer service. To achieve loyalty, you need to make your customers satisfied and feel special. This involves attending to their needs properly.
Dressing unprofessionally
The famous saying, "dress to impress" applies whether you are a small business or a big corporation. When customers see that you do not look the part, it is hard to make a good impression. Appearance matters to entice your customers. For businesses without uniforms, this doesn't mean wearing a suit and tie all the time. You and your employees just have to look presentable enough so your customers can trust your expertise.
Having untrained staff
Your customers will be frustrated if their concerns and requests are not handled properly. That's why it is important to have competent employees that are trained well. Customers expect that your staff are knowledgeable enough.
Providing low-quality products
According to a study by Thaichon et al, involving the repurchasing of chocolates in Australia, 31 of the respondents claimed that product quality plays an important role in their intention to repurchase. If your products do not meet your customer's needs and expectations, then they would not repurchase from your business anymore.
Being inconsistent
Consistency is an important aspect of building trust and loyalty to customers. If your business is inconsistent in branding, policies, and product delivery, it can hurt your market. This will prevent them from remembering your brand and what it stands for.
Instead, develop a branding protocol and create company rules that can ensure consistency in your overall operations.
Having difficult return policies
It is inevitable to have customers who return products. What matters more is your ability to handle it smoothly. Customers will appreciate it if you have convenient return policies because this will give a good impression to them. They will know that transactions are smooth and easy with your company.
Responding late
Based on a survey by Dimensional Research, 87% of Australian consumers said that a fast response to their inquiries is one of the important factors in choosing a company to support. Responding late can drive your customers away.
Your business should maintain a fast response rate to your customers and accommodate their requests as promptly as you can.
Giving false promises
Lastly, you can find ways to lose customers by giving false promises. In running a business, it is very crucial, to be honest with your customers. While it is important to assure them, you should also be careful in communicating with them. Always set their expectations and avoid saying things that can backfire to your business.
If you observe a decline in your customers, there is a high chance you have made these mistakes. A successful business relies on having satisfied customers who value your products and services. Gaining customers is good but being able to build a loyal pool of customers is more important if you want your business to thrive.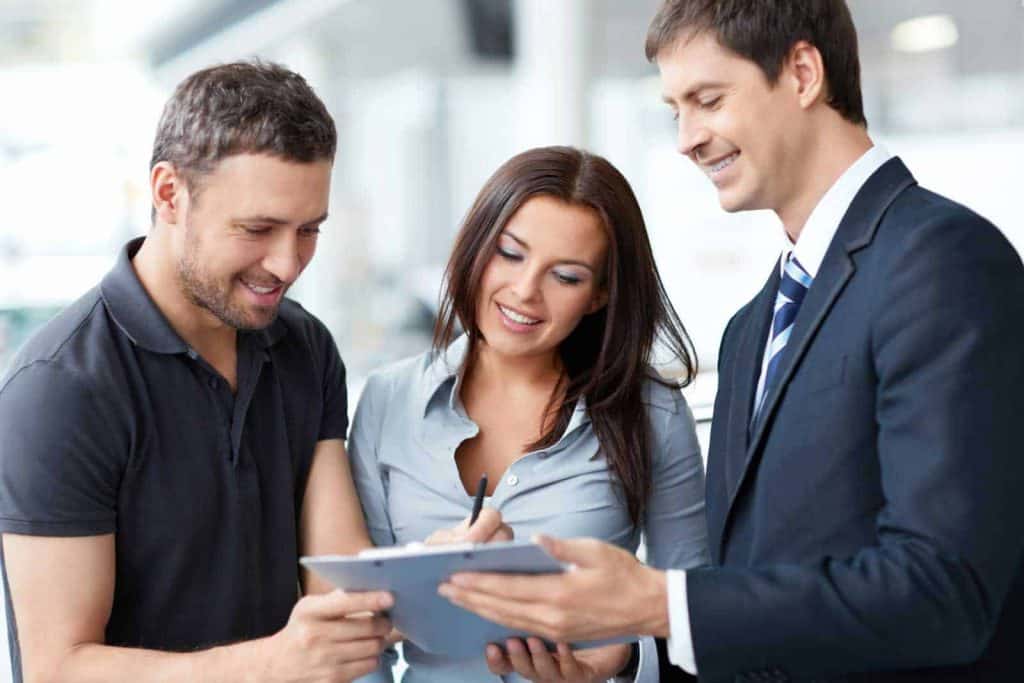 Preventive ways to lose customers: Keep them from leaving!
Did you know customer retention lowers operational costs by 10% and can increase profits up to 100%? According to the book, Leading on the Edge of Chaos, about 80% of your profits are often from repeat customers. So, how to prevent them from leaving?
Have regular communications with them
Keep in touch with your customers through effective communication channels such as newsletters, social media pages, and blogs. Stay present when giving customers any information on sales, discounts, complaints, or company information.
Identify loyalty marketing strategies
Learn how to keep customers bustling in your business with our loyalty marketing ideas. Encouraging your consumers to repeat business is a powerful way to grow your brand through loyalty marketing. This technique is low-cost for keeping your current customers purchasing products from you.
Provide good customer service
Trust us; a sale may not be the last interaction you have with a customer. Customer service exists after-sale in case the customer needs to exchange damaged goods, return wrong items, upgrade the service, inquire regarding the product, or renew their subscription concerns. Good customer service keeps your customers coming back to you. This will further drive them to continue doing business with you.
Offer something free or at a discount
Even high-paying clients love freebies or discounts from time to time – that way, they can save more money when purchasing from you! When giving them discounts or freebies, make sure that you're not working yourself to death or go overboard with your value. Make sure to weigh in whether you have returns on investments even with freebies or discounts.
Recognize early problems and address them
Too many entrepreneurs focus on how their products can bring them money, without thinking problems and possible solutions he can give. One of the best times you can start a business is when you spot your community's needs and be able to deliver the answers effectively.
Don't be complacent!
Too many businesses become too complacent and at ease with their existing customers that they're starting to lose them. Customers can be loyal as long as you continue giving them their needs. Always give your best whether you're serving existing or new clientele – or you'll end up ways to lose customers.