Threats to social media security and data breach have always been a concern to users. Facebook, the world's largest social media platform, is often slapped most of this controversy. What people need now is a new social media app to connect with family, friends, or famous personas.
Enter, Clubhouse. It's a new social media platform famous for its exclusivity and audio hook. For now, the only thing you can do to get inside the app is through invitation. Various reports say that will soon change in the coming years.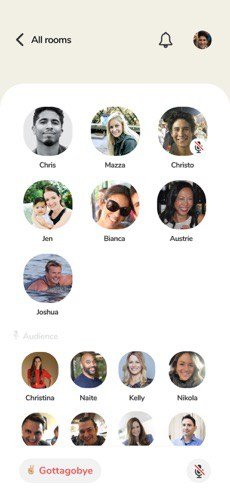 So, what is Clubhouse?
Clubhouse is an exclusive audio-forged social media app founded by Rohan Seth and Paul Davidson. That's right – it's an audio-based app that brings invitees to live music performances, discussions, or podcast conversations. If Facebook is based on multimedia content, Twitter with short conversations, Instagram with photos, and TikTok with videos, Clubhouse is built on audio.
Likewise, it's a social media platform based on voice where people talk and meet new individuals around the world. You can jump in and listen to different audio performances just like you're in a clubhouse, sans the dancing and seeing them in person.
In addition, invitees don't get to record the app. They're not saved on the social media platform as well. So, what goes inside of Clubhouse, stays at Clubhouse.
Who's on Clubhouse?
Clubhouse is floating with big celebrities. We're talking about Oprah, Jared Leto, Drake, and Kevin Hart. In addition, it's also recruiting people from Silicon Valley and influencers to get more appeal. In May 2020, the social media platform garnered 1,500 members at that time. It ballooned to 600,000 users by the end of December 2020 – that's 400 times of users in May!
Why you should try Clubhouse
Clubhouse, for now, is still in private beta mode and is only available for: invitees and iOS reserves. This means you can only join once someone invites you in or when you download the app (available in iOS for now) and reserve your username. You'll be placed under their waitlist until the management lets you in.
But, that doesn't mean you'll stop hoping to get in the club. If you're an iOS user, you can already sign to be waitlisted. You can check various groups in Facebook, Reddit, or Telegram, for people looking for invites. You can subsequently apply to be invited and listen to their podcast about their niche industry.
Here's why you may want to squeeze in to be on the app.
Potential community-gathering for like-minded people
The app allows people to connect and engage with businesses, creators, and professionals within your niche. If you get invited in the app, you'll meet other Clubhouse members who may likely be your next contact or network. It works well for experts, trainers, and coaches within the industry to connect with followers and future partners.
Another channel for content creators to show their works
Looking for more channels to grow your brand? You can start a new room and hold little discussions with members. It's also a place for idea creations, especially for new content. You can ask questions, interview invitees, or piece together other subjects arising from the conversations.
A place for another virtual event
Clubhouse was launched at the time where virtual events surged in. The sudden influx grew concerns for privacy issues and getting members all together in one setting. The app leans toward intimate and exclusive community events (like a club!) with strict encryption as well.
Private and safe
Privacy is important here and conversations will later be deleted. If you're opening a room, it's important to know that you can't switch from a recording room to a chatroom right on and there. What's more, conversations disappear right after you close the room.
Exclusivity is meaningful
Due to its limited stature, Clubhouse brings this sort of exclusivity where people feel important and belonged. This creates meaningful conversations with people who matter most to your brand!
I come as the bringer of bad news bears- I think trivia is over for the foreseeable future.

I can't continue to bring positive things in wake of the continued lack of action by CH in the face of anti semitism, homophobia, transphobia, misogyny, racism ( etc etc).

— Rhian Beutler (@rhiankatie) December 21, 2020
Are there any controversies surrounding the app?
Its early months have been riddled with controversies around the lack of chatroom moderation. There have been complaints of Clubhouse doing nothing to protect against abuse, racism, and misogyny. Clubhouse responded that they condemn all forms of hate speech and abuse and will investigate any violations made thereof.
In our two cents, the new social media app will be bound to receive problems like these at its earlier stage. We do hope that the app resolves these issues before it went public.
Prepare for the hype around Clubhouse!
The social media marketing sphere is ever-changing. Maybe in 2021, it'll be a huge demand for audio-based content. Clubhouse presents this need, engagement, and intimacy without the distractions of other content and forms that lie in any other social media platform. Why?
People can listen and participate while working
Podcast or audio listeners grow around 3.6 million each year
According to Nielsen surveys, audio-based audiences will double by 2023
Audio listeners grew as a result of the pandemic to lessen digital fatigue
People want lesser distractions (like audio, reads, etc.) when they want to learn something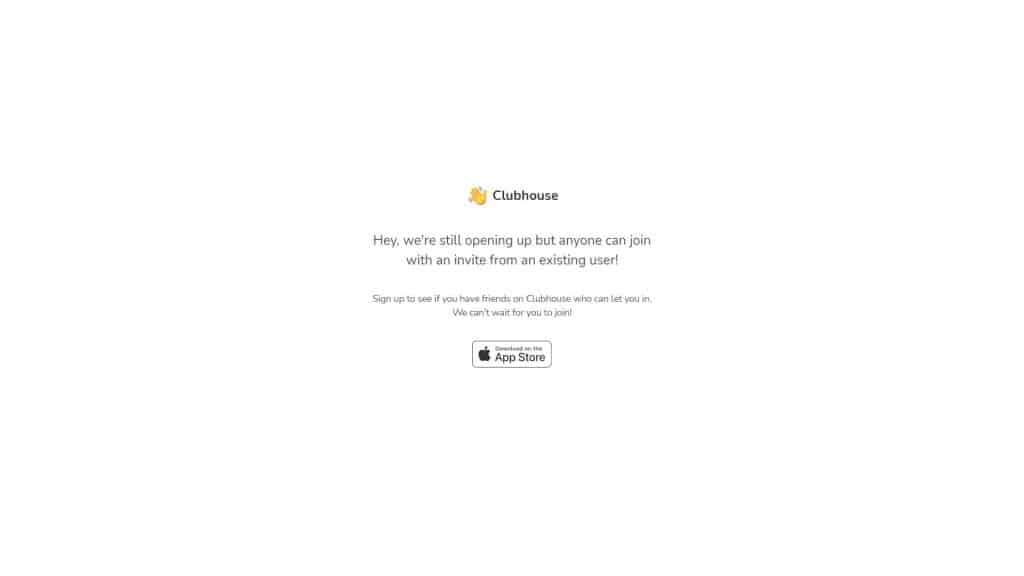 What will happen when Clubhouse goes public?
People speculate on what will happen to Clubhouse once it goes public. Will there be ads and monetization? Should the exclusivity be dropped down? How will the app moderate abuse issues and control the flow of the discussions?
One thing's for sure – there will be more people and communities to follow your brand. It'll be exciting to see what happens on Clubhouse once it unfolds itself to the public. But, if you're on Clubhouse right now, use the app to your advantage and gain early followers to your brand.
Who knows what will happen to Clubhouse in the long run. Right now, what the world is experiencing is a huge wave of digital fatigue and we could all use a break away from the screen. The new social media platform allows us not to stare all day from our screens but still engage in conversations that matter most to us.
Questions: Have you heard about Clubhouse before? Are you part of the exclusivity of the app? What it's like?