PPC lead generation is difficult to do and manage. Learn how you can make the most out of it with our guide.
You've invested thousands of bucks into your Pay-Per-Click (PPC) campaign and succeeded in producing a significant amount of lead generation results. However, you discovered that a lot of these leads are "false customers." Only a few of them will become loyal and purchasing clients. Will you still consider this a good investment?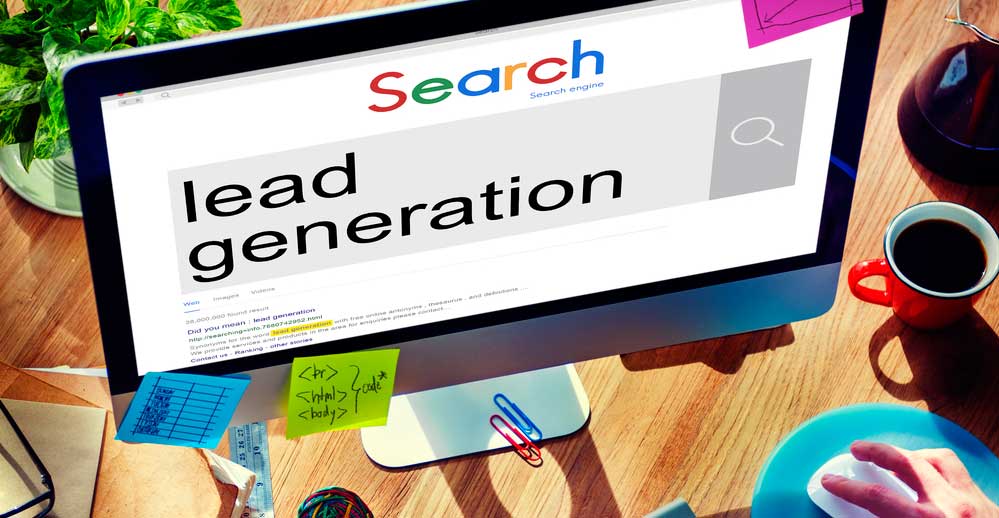 How to improve PPC lead generation
PPC lead ads are not only the ones you can find in Google Ads. You can find PPC practices in various social media channels like Facebook, Twitter, and Instagram. While you pay a certain fee each time your ad is clicked, most platforms would let you pay in advance and review whether the campaign costs you more than you expected.
For example, paying Google $100 for appearing first in search engines won't specify how many people will heed your ad. What if the cost per click happens to be $2.50? That's pricey! And how many people you've reached will turn into loyal customers?
The more people click on your ad, the lower the costs will be. For $100, it's best to aim for $0.50 or lower. And with that many people, you can estimate around 10 percent of them to become engaged customers.
So, how to improve PPC lead generation?
Choose your best content
What do wish to promote? Is it a product landing page or a blog post? Whatever it may be, it should be of quality postage. Most common content marketers offer are blog content, product or service landing page, subscribing deal, downloadable e-books, and discount offers.
Write for target customers. You should have certain demographics in mind. Marketing your ad to all customers is marketing to no one at all. Remember to be clear on who your customers are. It's best to create a buyer persona with basic information of the customer such as age, gender, backgrounds, social media preferences, and more.
Use specific keywords
Begin your lead campaigns with keywords – it's necessary for search engine optimization (SEO) purposes. They are the heart of every marketing strategy that determines who gets to discover you. Research high-quality keywords like "electricians near me" or "car maintenance tips" depending on the content you have.
Set up proper URL
Setting the proper URL parameters lets you measure and track the success of the campaign. Your data analysis will show the demographics interested in your campaign compared to the demographics you have in mind. Ask yourself whether you've achieved your target customers and marketing objectives.
Think of your budget
When launching a lead campaign, it's important to expect a couple of occurrences in your key performance indicators (KPIs) such as overall lead volume, quality lead volume, and click-through rate. Usually, the bigger your budget will be, the higher the number of click-through rates you'll have. However, there is no assurance that they're all quality leads. A lower budget will mean a lower audience reach. If this is something you can stomach, you can push through all the nitty-gritty.
Perform A/B testing
It's always good to perform an A/B test on your campaign to determine which advertising options are driving the most generations and return on investment (ROI). When performing an A/B test, heed these factors that influence click-throughs in lead generation: headline, call-to-action, image, forms, and demographics.
Check mobile responsiveness
PPC ads on Google and Facebook let you see what it looks like on mobile formats. And, that's a good thing, because most of your target customers are on mobile, Mobile device tracking is essential as it helps determine which devices are raking lead generation and opportunities.
Review PPC lead campaign
Review end-result of the campaign and see whether you've achieved your marketing goals. See if there are any expensive, under-performing keywords you can modify in the future. Make adjustments to your content appropriately to align with future goals.
PPC lead generation: Focus on quality, not Quantity
Investing in $100 in Google Ads won't do you any good if you can't convert your leads to purchasing customers. Try focusing on quality consumers than the crunching numbers on your data analysis. By quality, we meant, content and demographics of your targeted market.
Don't just say, "I want 2,000 click-throughs," instead, say, "I wish to convert leads to 100 loyal clients."
Keep in mind that PPC lead generation is not exactly rocket science. Yet, there are steps you can take to figure out how to upscale your marketing tactics. Heed our tips to generating higher leads in your campaign.